So you are a PowerPoint wizard and your presentation is tomorrow. You have prepared all the necessary ingredients for your PowerPoint, all the relevant information, pun jokes, images, etc. You memorised all the key points and the movements of your clicker wand, like a true wizard you are.
But, you realise there is a problem. The spell just doesn't appear. You are missing something. You try to think, but to no avail. And then… AHA! A moment of clarity. You slides are too static. You need the secret powerful ingredient of Interactive PowerPoint to make your presentation complete. All the terrible presentations you have been to all have one thing in common – the PowerPoint wizards just kept on chanting and chanting their info without any interaction with the audience.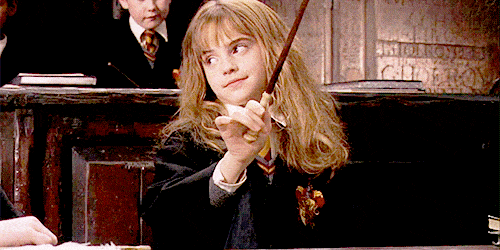 Interactive PowerPoint 5000
That is when you whip out from your magical bottomless bag… AhaSlides! The equivalence of PowerPoint 5000, AhaSlides contains interactive charts, real-time polls, and fun quizzes, all packed inside. With AhaSlides, you can upload any Powerpoint or PDF file, and add interactive slides to make your presentations more engaging.
Ready to import your PowerPoint into AhaSlides and unlock the chamber full of applause? Let's begin!
Import PowerPoint to The Interactive PowerPoint
Importing your presentation is easy. Here is how the wizards at AhaSlides do it.
Create a new presentation
Select the Import button at the bottom left corner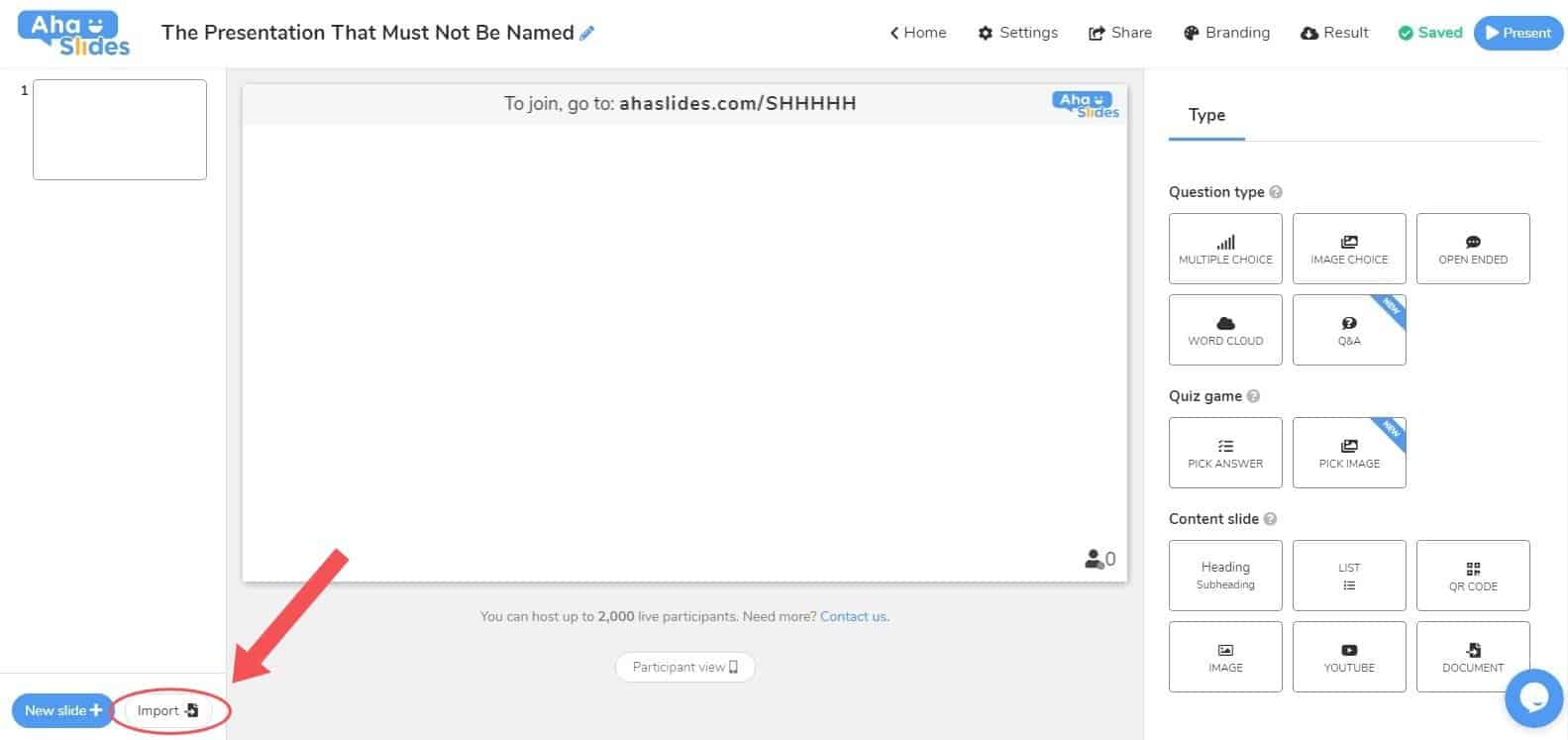 Choose your PowerPoint file from your computer to import (just drag and drop it in).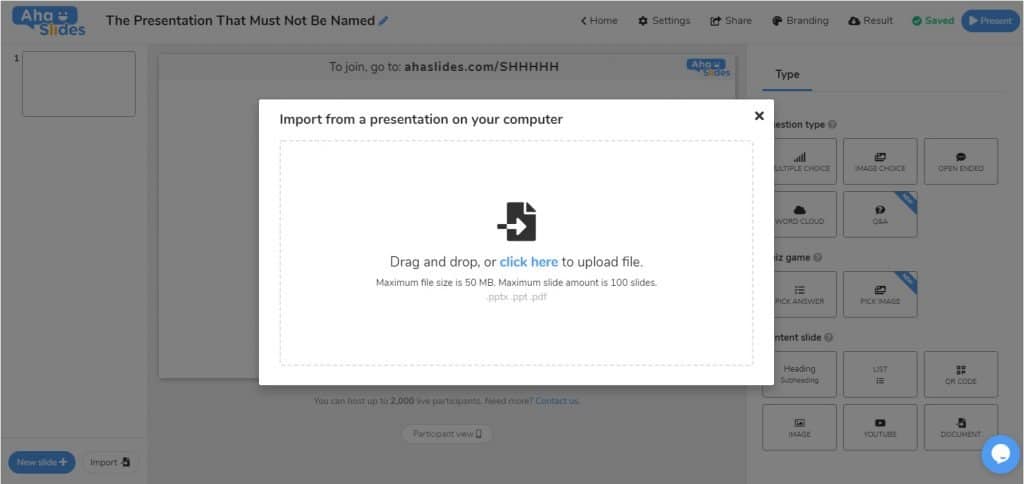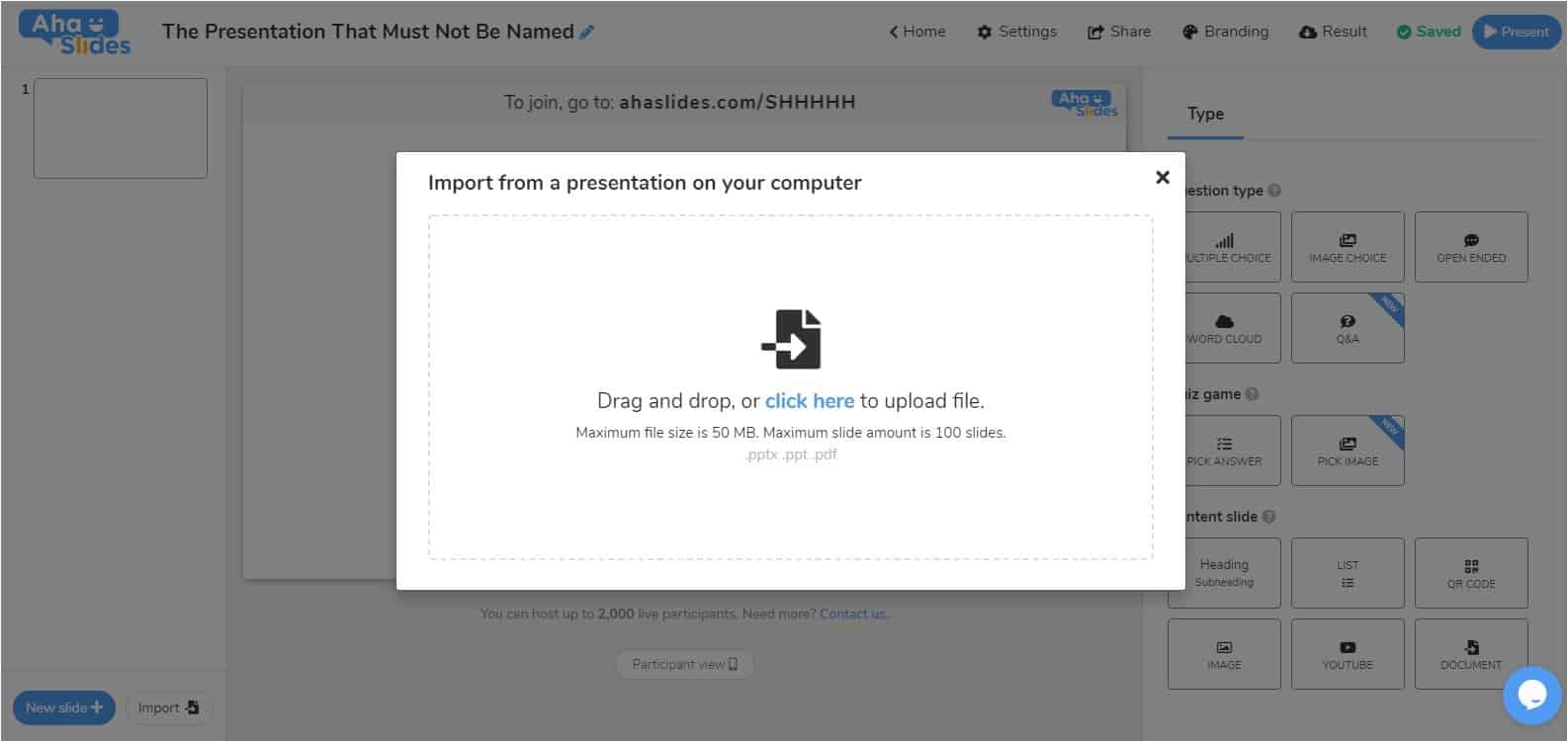 And voila! Your Powerpoint will now appear on the interactive AhaSlides and ready for your next presentation!
Ingredients for Making Your PowerPoint Interactive
In this section, we will explore the ingredients that makes your PowerPoint interactive and unlock the chamber full of applause from your audience!
One of the most interactive ingredient that you can add into your PowerPoint is an icebreaker. An icebreaker would get your audience engaged and prepare them for the presentation ahead. With an icebreaker, your presentation can't go wrong. You can use the polling and the voting features integrated in AhaSlides to play "2 truths and 1 lie" or "Pick your top 5".
Take a look at the PowerPoint wizards' guides to the best icebreaker games for your presentation:
Nothing creates interactions as much as a friendly dose of competition. By spicing some quiz games into your PowerPoint, you can make your presentation interactive and a lot more fun! You can quiz your audience just about everything in the world, from yourself or the topic you are presenting to even Harry Potter's wand waving techniques. Not only does this apply to relaxed, casual presentations but also to more formal ones, since quizzing the audience is also a good way for them to understand your topic thoroughly.
You can also infuse an interactive Q&A session at the end of your presentation with AhaSlides. With the open-ended question feature, your audience can submit questions in real time to your slides. So that way, you can answer the questions without having the pass the mic around.
If you don't know where to start, here are some great resource:
AhaSlides is an interactive presentation tool where you can not only upload PowerPoint presentations, but also create presentations from scratch. Try AhaSlides for free today, unlease your inner PowerPoint wizard powers, and unlock the chamber full of applause from your audience!
What Other PowerPoint Wizards Say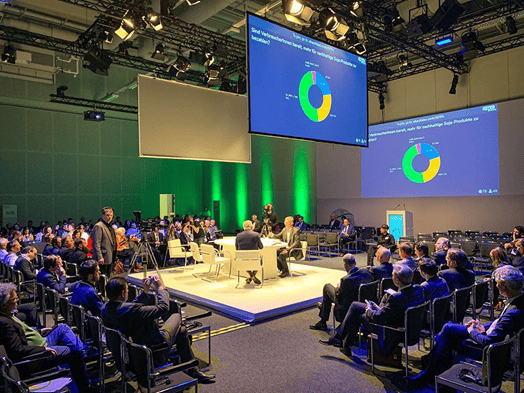 "We used AhaSlides in an international conference in Berlin. 160 participants and a perfect performance of the software. Online support was fantastic. Thank you! ????"
"Thank you AhaSlides! I used ur service this afternoon for a Mr. & Mrs. quiz at our wedding reception and IT IS FANTASTIC. The game is really fun and easy to use. Saving a lot of paper and trouble."
– Jason and Natasha (United States)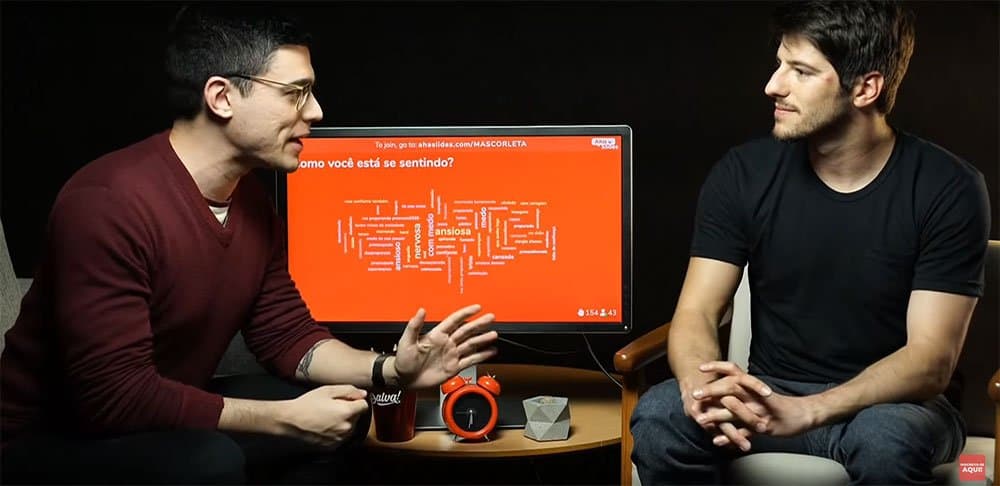 "I use AhaSlides daily for our classes. Your service brings lots of value to the lessons. The students can interact in real-time with the teacher, ask questions and give instant feedback. Furthermore, the customer support is very helpful and attentive. Thanks guys, and keep up the good work!"
"Use AhaSlides monthly for my team's meeting. Very intuitive with minimal learning. Love the quiz feature. Break the ice and really get the meeting going. Amazing customer service. Highly recommended!"
External links for further reading: