Digital hangouts — no one knew what these things were a few years ago. Still, as we adapt to the new world, so too do our hangouts.
Zoom is great for staying connected with friends, colleagues, students and beyond, but it's also great for playing Zoom games in a casual, teambuilding or educational setting.
If you've ever played Pictionary with your pals face-to-face, you know this simple-to-play game can get pretty crazy, pretty fast. Well, now you can play it online, using Zoom and a couple of other online tools.
More Funs with AhaSlides
Download and Set Up Zoom
Before you can enjoy Pictionary on Zoom, you need to set it up for gameplay.
Start by downloading the latest version of Zoom on your computer.
When it's done, open it up and log in to your account, or quickly create one if you haven't already (it's all free!)
Create a meeting and invite all your friends over to it. Remember, more people equals more fun, so gather as many of them as you can.
When everybody's in, hit the 'Share Screen' button at the bottom.
Choose to share your Zoom whiteboard or your online Pictionary tool.
Option #1: Use the Zoom Whiteboard
Zoom's whiteboard is your best friend during this venture. It's an in-built tool that lets anyone in your Zoom room collaborate together on one canvas.
When you press the 'Share Screen' button, you will be offered the chance to start a whiteboard. You can assign anyone to start drawing, while other players either have to guess by shouting out, by raising their hand, or by being the first to write down the full word using the pen tool.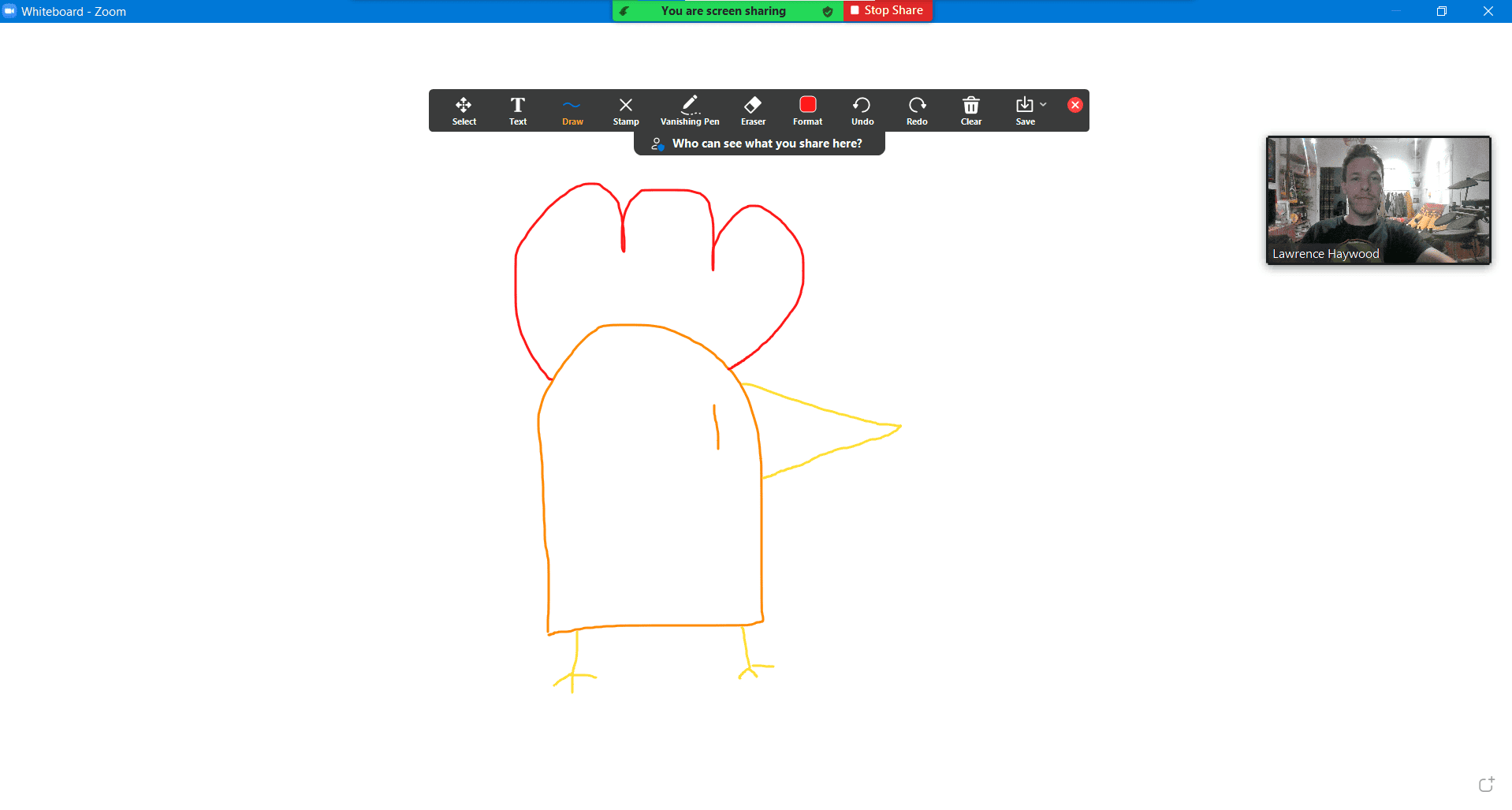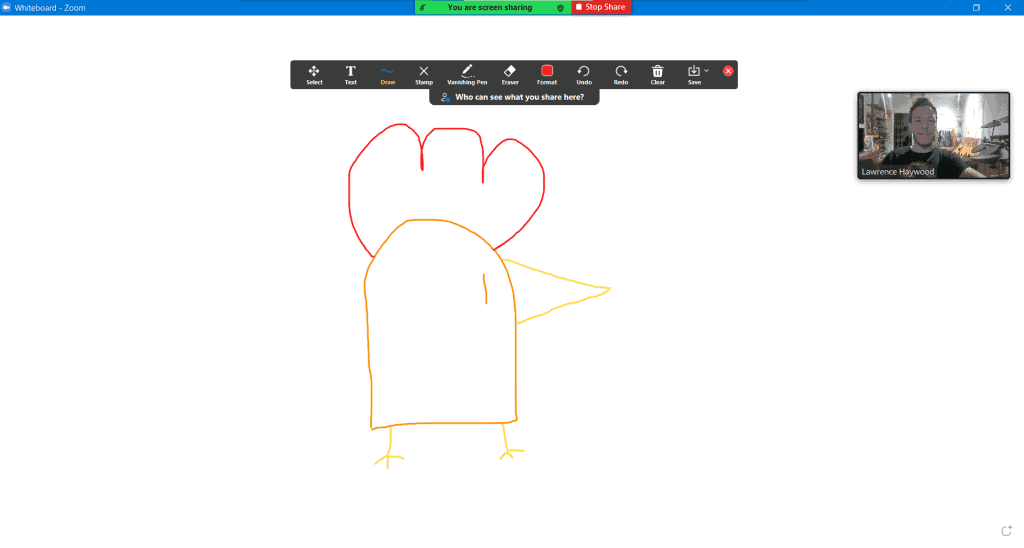 Option #2 – Try an Online Pictionary Tool
There are tons of online Pictionary games out there, all of which take the work out of coming up with words by providing them for you.
Still, many online Pictionary games generate words that are too easy or too hard to guess, so you need the perfect mix of 'challenging' and 'fun'. That's possible only if you have the right tool.
Here are the top 3 online Pictionary games you should try…
1. Brightful
Brightful is, arguably, one of the most well-known virtual Pictionary games out there. It's a collection of Pictionary-style games meant to play on Zoom with your online friends and family, and of course, the selection includes classic Pictionary, where a player draws a drawing and others try to guess the word.
The downside to Brightful is that you need to register for paid account to play. You can get a 14-day trial, but with other free Pictionary games out there, it's not necessary to go with Brightful unless you want its roster of other ice breaker games.
2. Skribbl.io
Skribbl is a small and simple, but fun-to-play Pictionary game. The best part is that it requires no payment and no sign-up, you can just play it directly in your browser and set up a private room for your crew to join.
Another perk is that you can play this one even without having a Zoom meeting. There's a built-in group chat feature that lets you talk to the people while playing. Still, for the best-ever experience, we recommend setting up a meeting on Zoom and so you can see the full range of emotions from your players.
3. Gartic Phone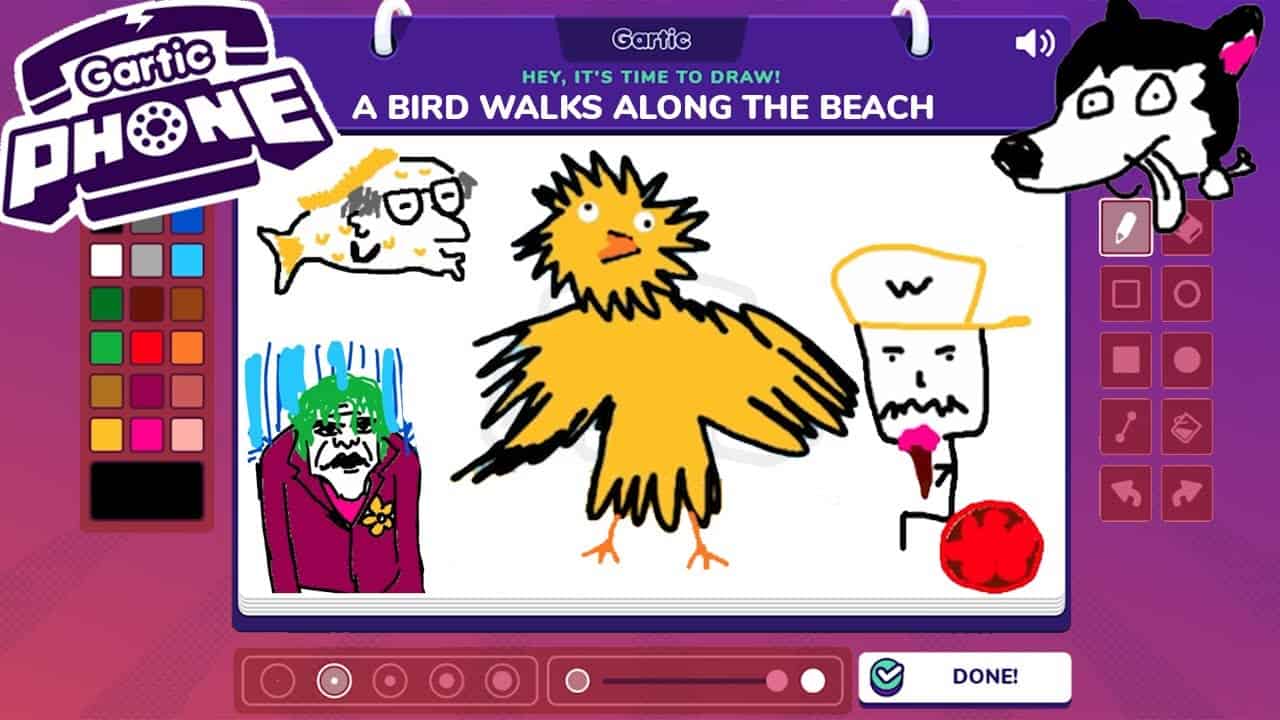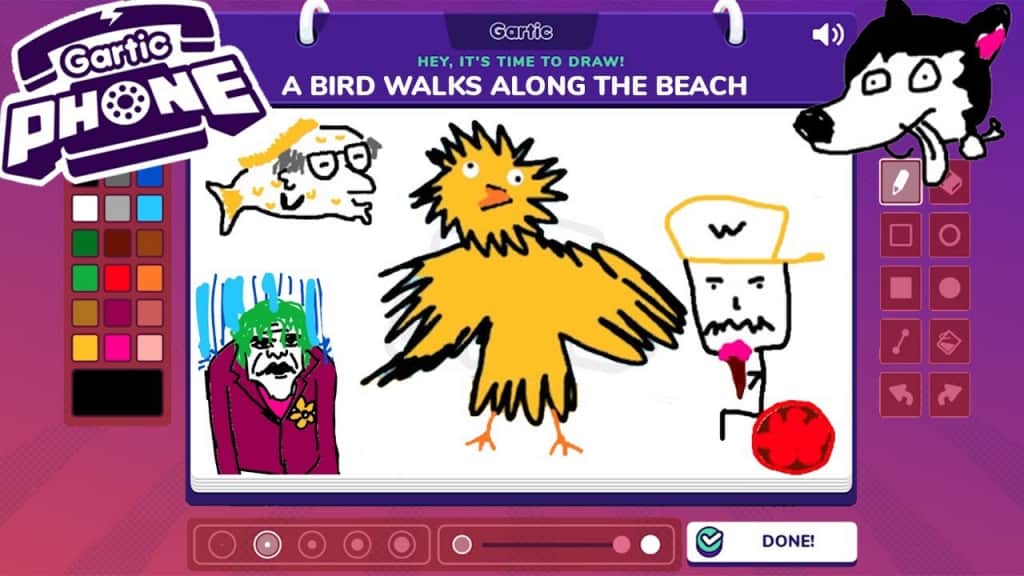 One of the best virtual Pictionary tools we've ever found is Gartic Phone. It's not Pictionary in the traditional sense, but there are various drawing and guessing modes on the platform, most of which you've probably never played before.
It's free to play and results are often absolutely hilarious, which can be a great enlivener for your Zoom meeting.
4. Drawasaurus
If you're looking for something to entertain a large group of people, Drawasaurus might suit you well. It's built for groups of 16 or more players, so you can get everyone involved!
This one's also free, but maybe a bit more modern than Skribbl. Just create a private room, share your room code and password with your crew, then get drawing!
5. Drawful 2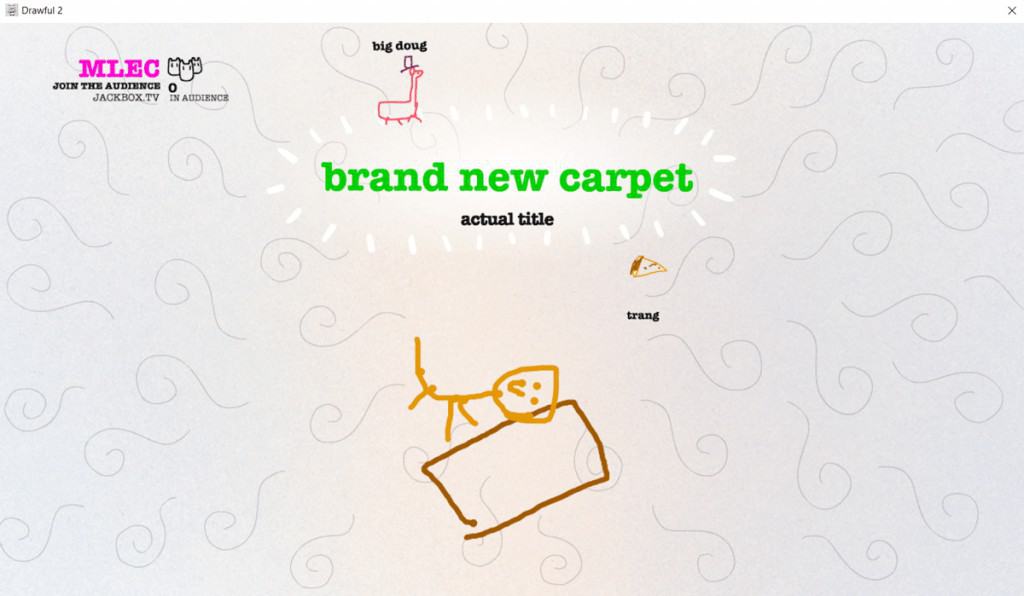 Not a free Pictionary tool, but Drawful is one of the best for playing the classic with a twist.
Everyone is given a different, bizarre concept and has to draw it as best they can. Afterwards, you all go through each drawing one by one and everyone writes what they think it is.
Each player wins a point every time another player votes for their answer as the correct one.
In the end
Last but not least, don't forget to have fun while you still can. Happy times are a luxury these days; make the most out of them!
There you go — that's everything you need to know about playing Pictionary on Zoom. Set up the conference tool, create a meeting, pick a game, and have fun!