The key difference between Lunar New Year vs Chinese New Year is while the Lunar New Year is the broader term associated with the start of a new year on the lunar calendar, which is based on the cycles of the moon, the Chinese New Year refers to the cultural traditions associated with celebrations within mainland China and Taiwan.
So while the two terms are used interchangeably, Lunar New Year is not the same as Chinese New Year. Let's explore each terminology's distinctive trait in this article.
Tips for Better Engagement
Table of Contents
Misunderstanding of Lunar New Year vs Chinese New Year
So, what does Lunar New Year mean? It is a general name for the traditional New Year in oriental cultures for some East and Southeast countries using the lunar calendar since ancient times. It is a festival to celebrate the beginning of the year according to the lunar calendar and lasts for the following 15 days until the full moon.
Lunar New Year vs Chinese New Year: The latter can be an interchangeable term for Lunar New Year for Chinese people not only in China but also for all overseas Chinese communities from around the world. Similar Lunar New Year has a specific name for countries like Vietnamese New Year, Japanese New Year, Korean New Year, and more.
In particular, it can be a huge mistake if you call Vietnamese New Year Chinese New Year and vice versa, but you can call it Lunar New Year for both countries. The misunderstanding might originate from the fact that their cultures were historically influenced by Chinese culture, especially Japanese, Korean, Vietnamese and Mongolian.
How does Lunar New Year differ from the Chinese New Year?
Lunar New Year follows the Zodiac cycle repeated every 12 years; for example, 2024 is the year of the Dragon (Chinese culture), so the next Dragon year will be 2036. Each Zodiac sign shares some common traits and personalities inherited from the year they're born. How about you? Do you know what your Zodiac is?
South Asian cultures like Vietnam (Tet), Korea (Seollal), Mongolia (Tsagaan Sar), Tibet (Losar) celebrate Lunar New Year, but adapt the festival with their own customs and traditions. So Lunar New Year is a broader term comprising various regional celebrations.
Then there's Chinese New Year, which specifically honours traditions from China, Hong Kong and Taiwan. You'll find a major focus on family and remembering ancestors. Things like giving red envelopes "lai see" for good fortune, eating auspicious foods, and lighting firecrackers. It really embraces that Chinese heritage.
There are many more interesting facts about other countries celebrating New Year that you can explore by yourself. And if you want to learn more about the Chinese New Year, let's start with the trivial quiz: 20 Chinese New Year Questions & Answers right away.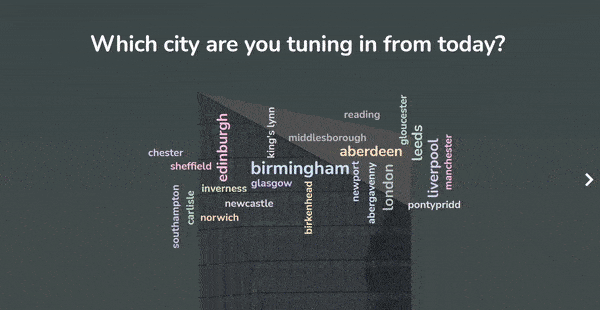 Start in seconds.
Get free Zodiac and Chinese quiz templates with AhaSlides! Sign up for free and take what you want from the template library!
🚀 Fun templates for free
How does Lunar New Year differ from the Solar New Year?
You have the universal New Year that follows the Gregorian calendar, celebrating the start of a year on January 1st each year. Lunar New Year follows the lunar calendar. How about Solar New Year?
In many South and Southeast areas, there exists a less popular festival that not many people notice called Solar New Year, which originated in the Indian cultural sphere and is rooted in Buddhism, dates back to 3,500 years ago as a celebration to wish the rich harvest.
The Solar New Year, or Mesha Sankranti follows the Hindu lunar calendar rather than the Solar calendar (or Gregorian calendar), which coincides with the rising of Aries, and usually takes place in mid-April. Countries that are inspired by this festival.India, Nepal, Bangladesh, Sri Lanka, Malaysia, Mauritius, Singapore, and more.
The Water Festival is the most famous Solar New Year ritual. For example, Thai people like to hold the event in urban streets with water fights, attracting tourists worldwide.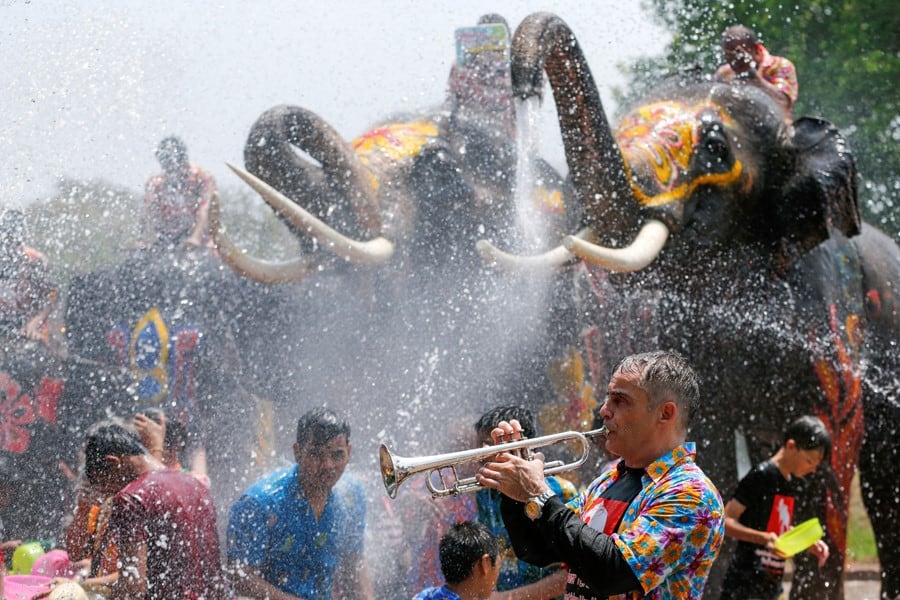 Celebrate New Year with a Quiz
New Year trivia is always a hit among families to bond over time, grab one for free here👇
Key Takeaways
New Year is always the best time to strengthen relationships with your family or friends, whether Lunar New Year, Chinese New year, or Solar New Year. Set aside traditions and rituals; there are many ways to ring the New Year in the most joyful and healthy activities, such as interactive games and quizzes, even if you currently stay far away from your loved ones.