In this article we will cover:
When you are preparing for a presentation, you want it to be engaging and memorable.
Yet after giving and attending various presentations, you may be aware of how the audience can lose interest in a presentation shortly after that presentation kicks off. Those are typically the presentations which lack the "interaction", where the presenter takes the lead all of the time and give no chance to the audience to really participate in.
However, you may be unsure of how a speech can be considered "interactive" and attention-drawing, and how you can transform yours into wonderful presentations. With our experience as professional speakers, we have found out these core values we can rely on to re-assess our presentations and make improvements, and you can use them, too!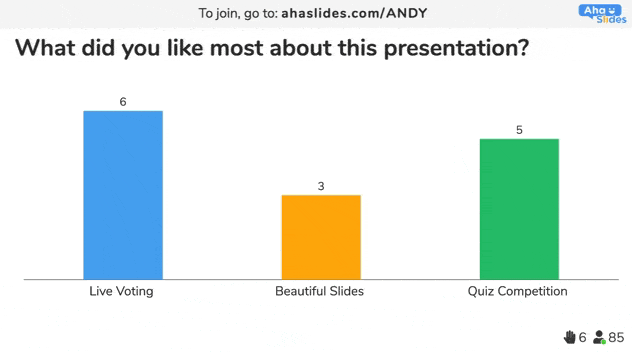 "Interactive" presentation – What is it?
An "interactive" presentation basically means a two-way conversation between the presenter and their audience. These are some bulleted points (but not all) you can refer to, so as to check if your presentation is interactive enough:
Tailored content and props for each type of audience
Optimise the use of visual information
Ask audience questions
Give audience time to voice out opinion via Q&A or Discussion sessions
Fun interactive, topic-based games
Include personal stories, apart from evidence-based ones, if possible
and a lot more – your imagination is the limit!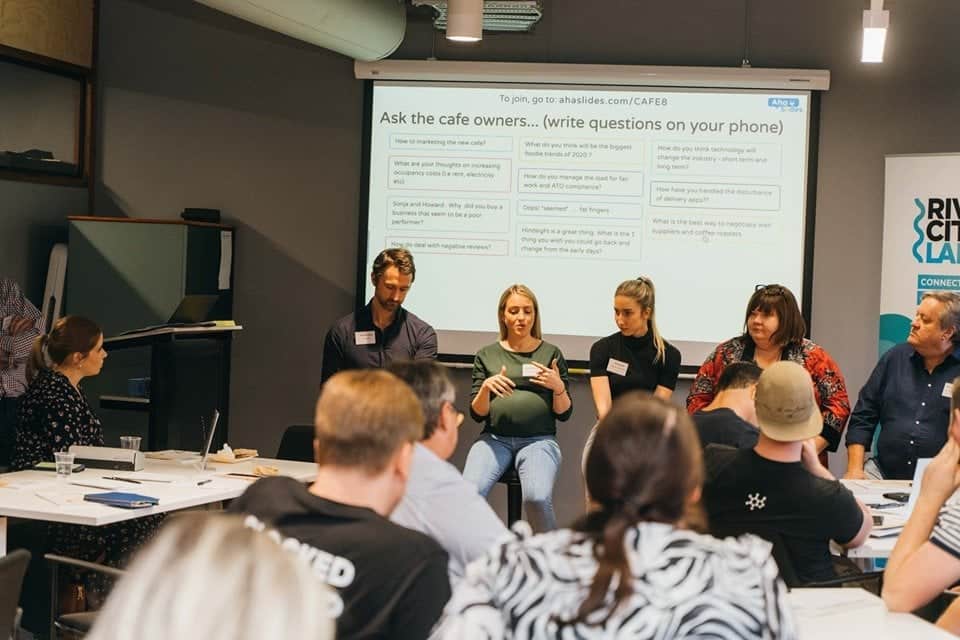 Why we should make our presentations interactive?
Most of the time, we have come to terms with conditional, old-styled presentations which are monologues by the speaker. They give information, they give out slides with tons of text, and they speak – seeing their audience glaze over and start to glue their eyes to their phone screens.
On the other hand, interaction makes audience truly a part of your presentation by creating a connection between you and them.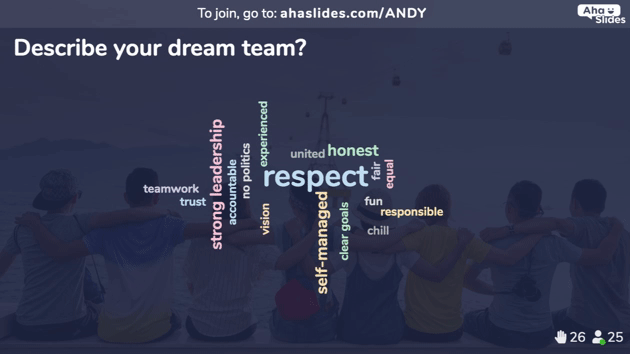 It is the sense of engagement that gets them to be willing to listen to you, and subconsciously more perceptive of your ideas. On the scientific side, activities speak 70% more than mere words! With interaction, the audience are not only more focused during your presentation, but also retain the information for a much longer time than when they simply listen.
What can you do with an interactive presentation software?
As we are commonly used to the traditional presenting styles since school time, you may find it uneasy to add interaction into your presentations at first. However, this can now be solved with interactive presentation software.
Interactive presentation software provides multiple design tools and easy storage
The older version of visual aids like pamphlets, paper handouts, whiteboards, flip charts, and so on are now replaced with customised themes, graphs and charts and various question types. These can be conveniently stored online or on small storage devices. This removes the inconvenience of having to carry around bulky papers and items during presentations.
Interactive presentation software integrates multimedia functionalities
The interactive presentation software allows for the integration of texts, images, and videos into one presentation. They are effective ways to turn data into visually good-looking information that the audience are willing to take a look at!
What is the best interactive presentation software today?
Thousands of interactive presentation softwares are now available on the market, catering for your essential needs when creating interactive presentations. Some popular choices are Mentimeter, Sli.do, Poll Everywhere, Quizizz, and so on.
Among all these alternatives, AhaSlides is the one that stands out as a full-packaged and the most affordable choice – a software that allows you to host fully interactive presentations with awesome activities. There are a lot you can do with AhaSlides:
Get ideas and crowdsource the best ideas from the audience with live polls. Captivating Word Clouds, Open-Ended questions and more are available for you to get your audience involved! Real-time results are displayed in animated chart or graph types of your choice.
Or you can add some fun competition with Quiz Games in just a few steps, and let the audience compete for the first spot on the leaderboard!
Either pick up Presenter Pacing option to keep audience on the same slide as what's being shown on the big screen; or Audience Pacing so that they can move back and forth, get a hindsight into what will be shown and always be on track – ideal for online surveys and reports!
Get full-packed customisation for free! There are no other softwares to date that allow you to customise your presentations with beautiful colours, themes and display all for free.
Upgrade for advanced features, including Data Export, at suprisingly lower cost than other alternatives, from $4.95/month.
Get in-time support via Website, Email or Facebook whenever you prepare for your presentations or face troubles!
You can make use of this powerful tool to win the attention and keep the audience as your alliance, just like millions of other public speakers, educators, businesses and teams around the world!