With over 2 billion monthly users, YouTube is a powerhouse of both entertainment and education. In particular, YouTube educational channels have become an extremely favored method for learning and extending knowledge. Among the millions of YouTube creators, many focus on highly educational topics, giving rise to the phenomenon of the "YouTube educational channel".
In this article, we highlight the ten best YouTube educational channels worth subscribing to. Whether supplementing your education, developing skills, or satisfying curiosity, these YouTube education channels offer something for everyone.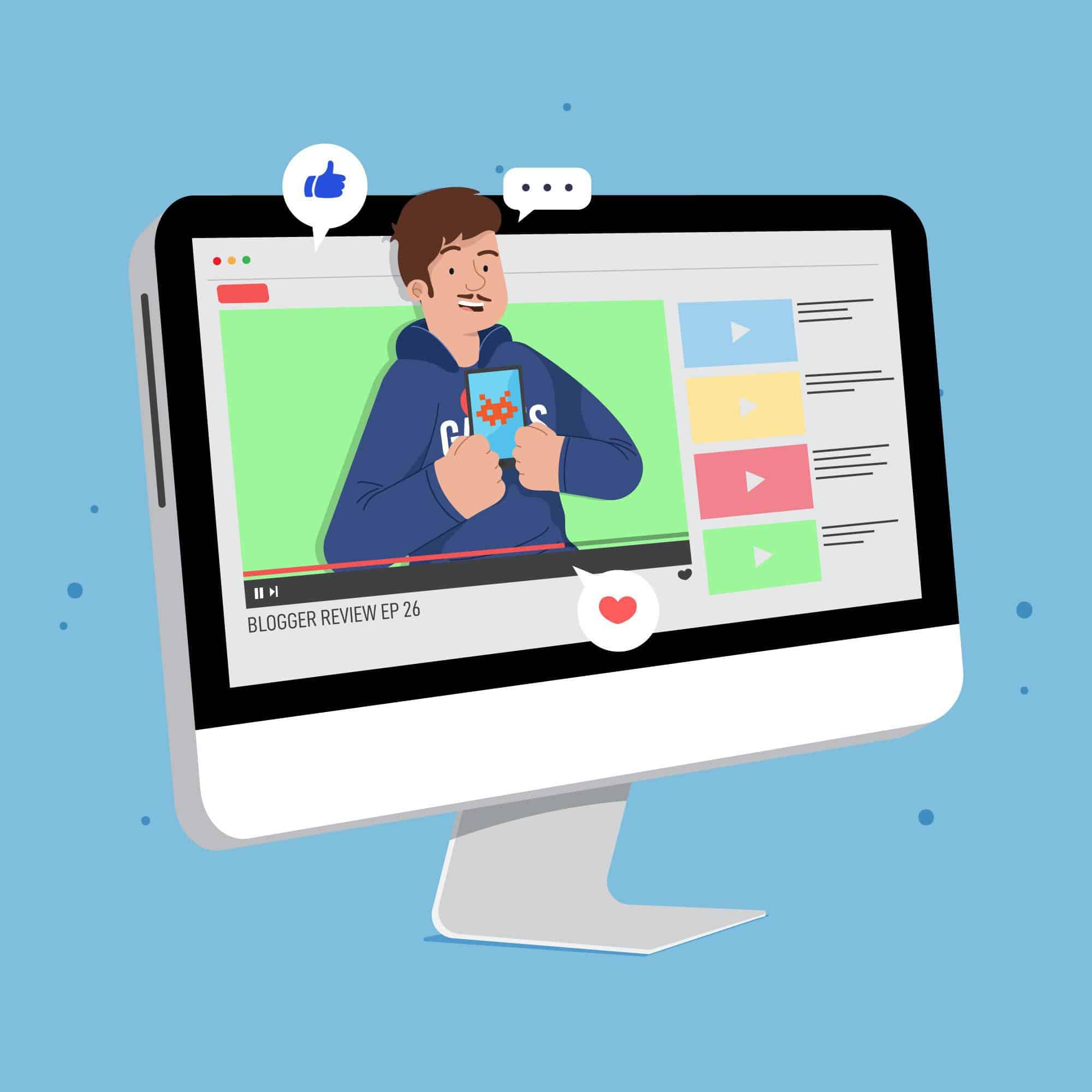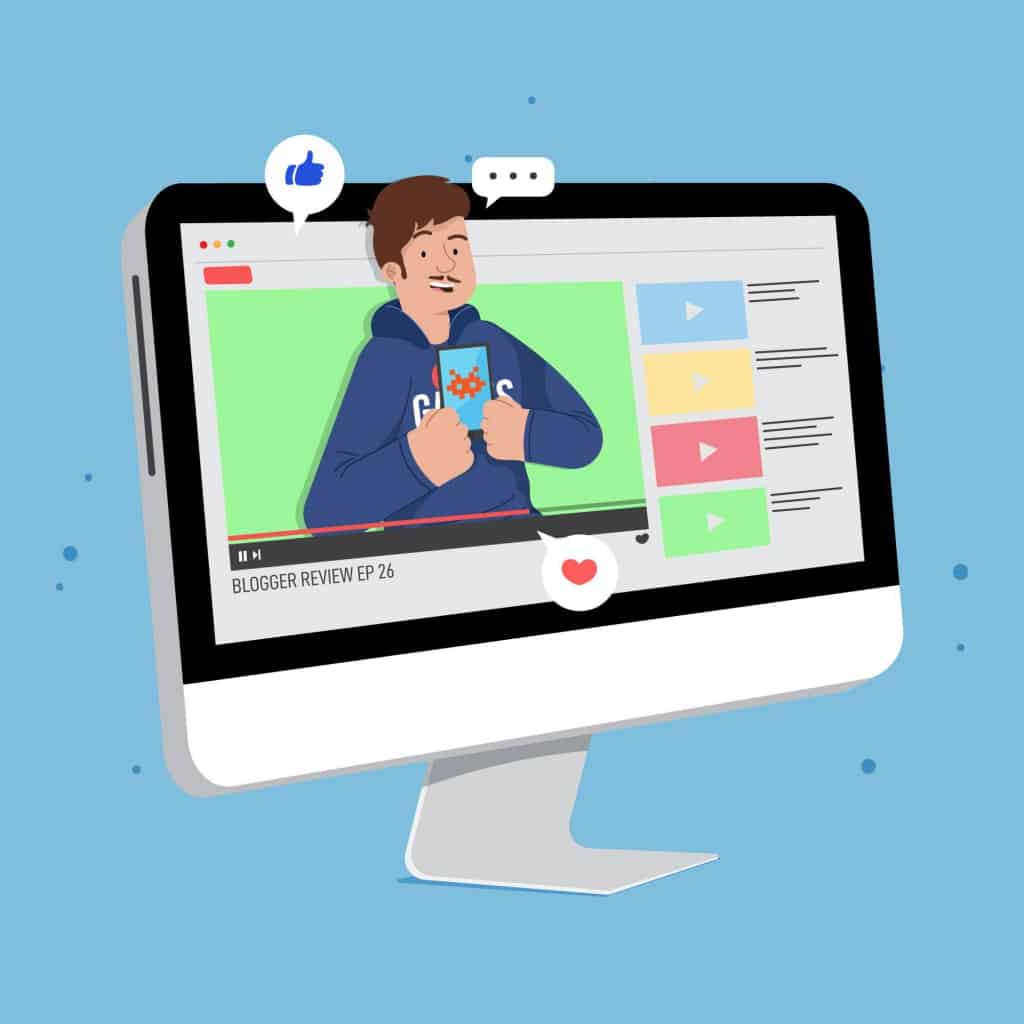 1. CrashCourse – Academic Subjects
There are not many YouTube educational channels that are as energetic and entertaining as CrashCourse. Launched in 2012 by brothers Hank and John Green, CrashCourse offers educational video courses on traditional academic subjects like Biology, Chemistry, Literature, Film History, Astronomy, and more. Their videos take a conversational and humorous approach to explaining complicated concepts, making learning feel more fun than tedious.
Their YouTube educational channels upload multiple videos each week, all featuring a quick-fire style delivered by some of YouTube's most charismatic educators. Their distinctive humor and editing keep the audience engaged as they whip through the curriculum at a breakneck pace. CrashCourse is perfect for reinforcing knowledge or filling in gaps from your schooling.
Tips for Better Engagement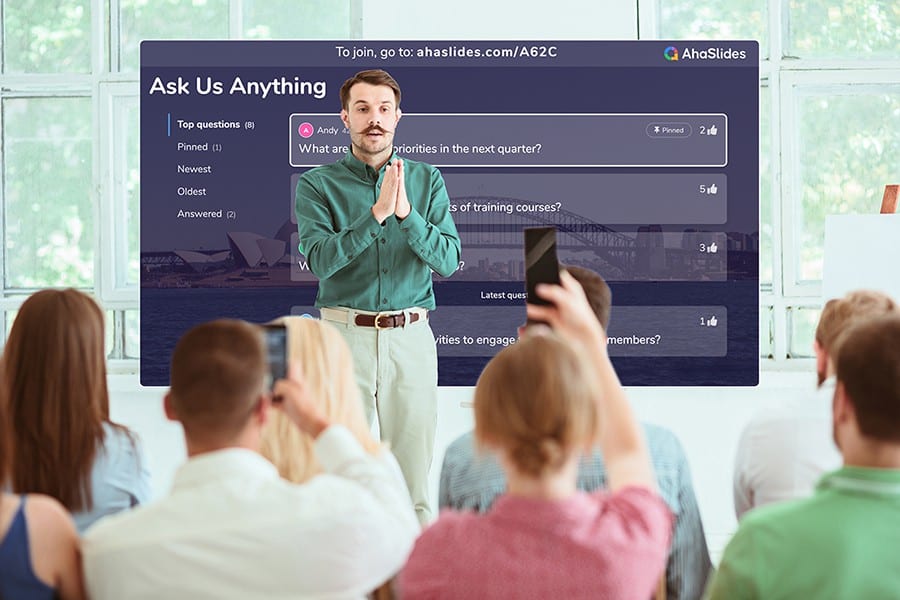 Looking for an interactive way host a show?
Get free templates and quizzes to play for your next shows. Sign up for free and take what you want from AhaSlides!
🚀 Grab Free Account
2. CGP Grey – Politics and History
At first glance, CGP Grey may seem like one of the more underground YouTube educational channels. However, his concise, informative videos tackle hugely interesting topics ranging from politics and history to economics, technology, and beyond. Grey avoids on-camera appearances, instead using animation and voiceover to briskly explain everything from voting systems to automation.
With relatively few frills beyond his mascot stick figures, Grey's YouTube educational channels convey a great deal of information in easily digestible 5 to 10-minute videos. Fans know him for cutting through the noise around complex issues and presenting an entertaining but no-nonsense analysis. His videos are thought-provoking crash courses perfect for curious viewers who want to quickly get up to speed on a topic.
3. TED-Ed – Lessons Worth Sharing
For creative educational YouTube channels, it's hard to beat TED-Ed. This TED Talk offshoot transforms lectures into engaging animated videos tailored for YouTube audiences. Their animators bring each topic to life with whimsical characters and settings.
TED-Ed YouTube education channels cover everything from quantum physics to lesser-known history. While condensing lectures into 10-minute videos, they keep the speaker's personality intact. TED-Ed builds interactive lesson plans around each video as well. For an entertaining, educational experience, TED-Ed is a top choice.
4. SmarterEveryDay – Science is Everywhere
Destin Sandlin, creator of the SmarterEveryDay, describes himself first and foremost as an explorer. With degrees in mechanical engineering and an insatiable curiosity, he tackles a wide range of scientific topics in his videos. But it's his hands-on, conversational approach that makes SmarterEveryDay one of the most accessible YouTube educational channels out there.
Rather than just discussing concepts, its videos feature topics like helicopters at 32,000 FPS, shark science, and more. For those who learn best by seeing things in motion, this channel is essential. The channel proves YouTube education doesn't have to be stuffy or intimidating.
5. SciShow – Making Science Entertaining
What should 9 year olds watch on YouTube? Hank Green, one-half of YouTube's Vlogbrothers duo, branched into the educational side of YouTube in 2012 with the launch of SciShow. With its friendly host and sleek production value, SciShow feels like an entertaining twist on the science shows of old like Bill Nye the Science Guy. Each video tackles a topic across biology, physics, chemistry, psychology, and more through scripts written by Ph.D. scientists.
YouTube educational channels like SchiShow manage to make even intimidating fields like quantum physics or black holes feel within grasp. By blending engaging graphics, enthusiastic presentation, and humor with complex concepts, SciShow succeeds where school often fails – getting viewers excited about science. For audiences from middle school and beyond, it's one of the most interesting YouTube educational channels covering hard science topics.
6. CrashCourse Kids – Simplified K12
Seeing a lack of YouTube educational channels for younger audiences, Hank and John Green launched CrashCourse Kids in 2015. Like its older sibling, CrashCourse adapted its energetic explainer style for ages 5-12. Topics range from dinosaurs and astronomy to fractions and map skills.
Like the original, CrashCourse Kids uses humor, illustrations, and quick cuts to engage young viewers while simplifying struggling topics. At the same time, adults may learn something new as well! CrashCourse Kids fills an important gap in kids' educational YouTube content.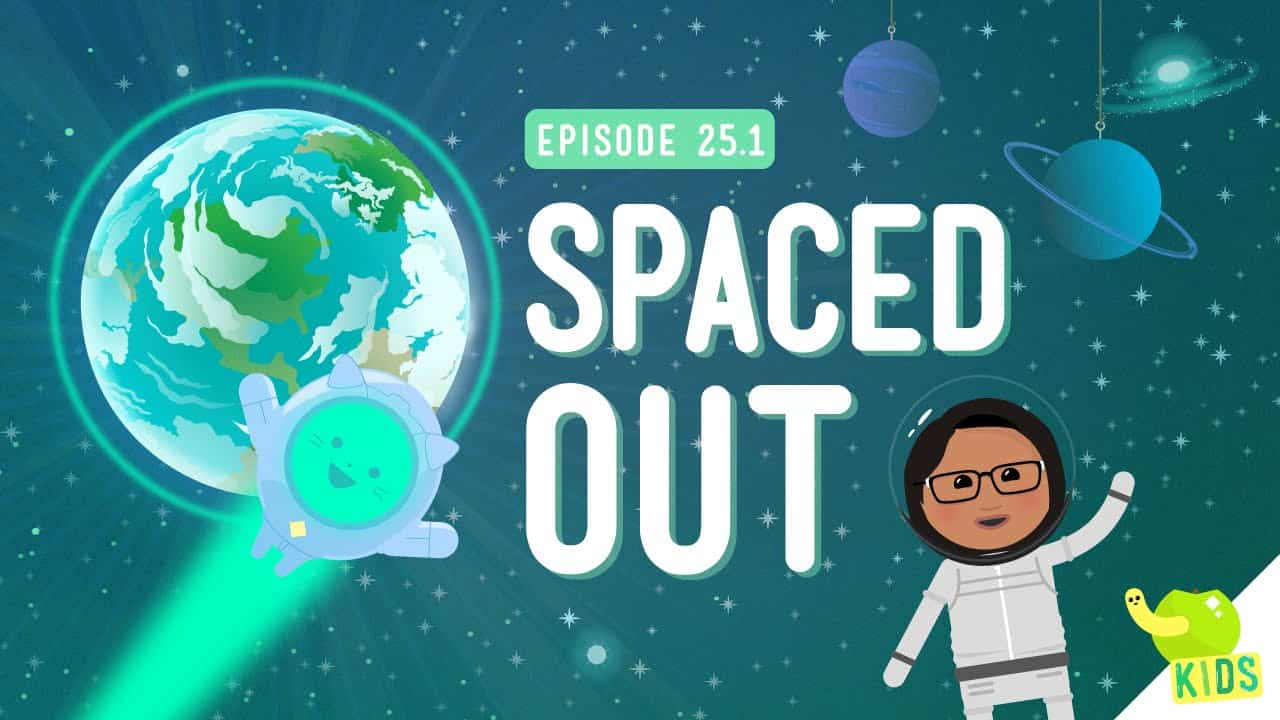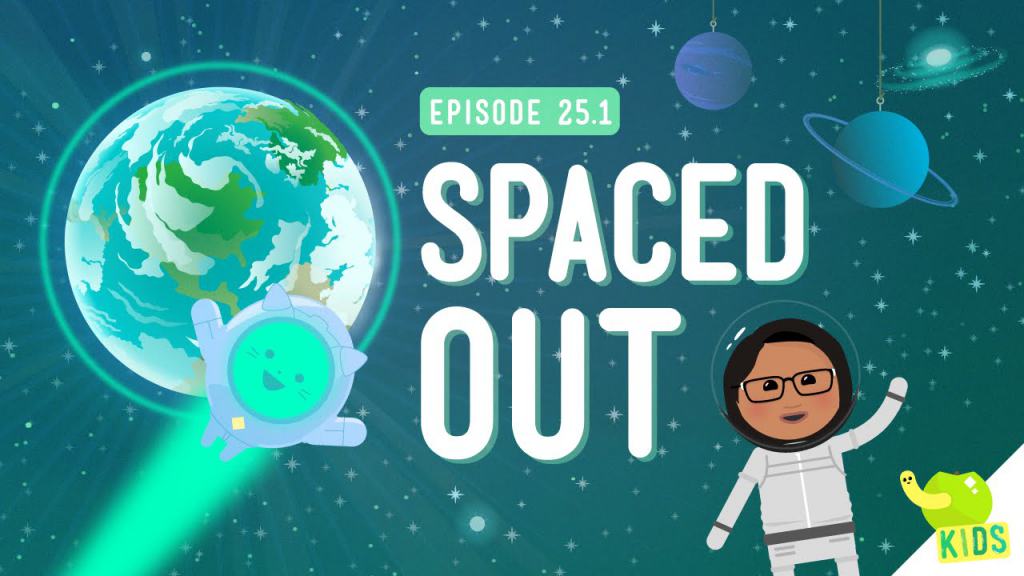 7. PBS Eons – Epic Cinematic Earth
PBS Eons brings excellence to topics centered around the history of life on Earth. Their stated aim is to explore "the billions of years of history that came before us and the astonishing diversity of life that has evolved since". Their tapes focus on areas like evolution, paleontology, geology, and anthropology.
With high production value including dynamic animations and vivid on-location footage, PBS Eon is among the most cinematic of YouTube educational channels. They manage to capture the imagination and wonder inherent to science and history. Whether explaining how the first flower came to be or what Earth was like before the age of dinosaurs, PBS Eons makes educational content as epic as the best documentaries. For those fascinated by our planet and all who have lived here, PBS Eons is essential viewing.
8. BBC Learning English
If you are looking for the best YouTube educational channels for learning English, put BBC Learning English on your must-watch list. This channel has everything you need to learn and practice English, from grammar lessons to vocabulary building exercises and engaging conversational videos. With a rich history of providing educational content, BBC Learning English has become a trusted resource for English learners of all levels.
Furthermore, BBC Learning English understands the importance of staying up-to-date with the latest trends and technologies. They frequently introduce content related to current events, popular culture, and technological advancements, ensuring that you can navigate and participate in English conversations in any context.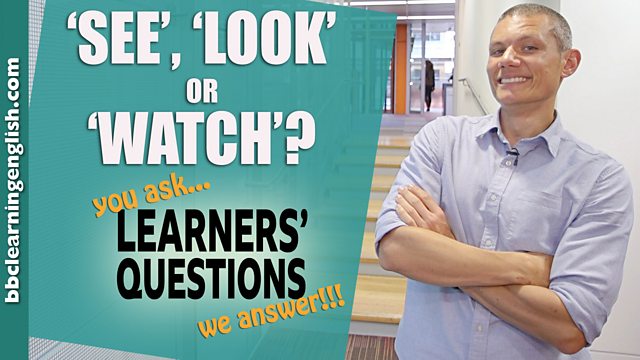 9. It's Okay to Be Smart – Exceptional Science Show
It's Okay to Be Smart is biologist Joe Hanson's mission to spread the joy of science far and wide. His videos incorporate animations and illustrations to cover topics like quantum entanglement and warring ant colonies.
While diving deep into nuances, Joe maintains a casual, conversational tone that makes viewers feel they're learning from a friendly mentor. For easy-to-grasp science content, It's Okay to Be Smart is a must-subscribe educational YouTube channel. It truly excels at making science fun and accessible.
10. MinuteEarth – Pixelated Earth Science Quickies
As the name suggests, MinuteEarth tackles huge Earth topics and condenses them into 5-10-minute YouTube videos. Their goal is to showcase Earth's awesomeness through geology, ecosystems, physics, and more using quirky pixelated animations and jokes.
MinuteEarth simplifies complex fields like tectonic shifts down to fundamental principles anyone can understand. In just minutes, viewers gain meaningful insights into incredible processes shaping Earth. For quick educational hits on our planet, MinuteEarth is one of the most entertaining YouTube education channels.
Key Takeaways
YouTube education channels are boldly reinventing how complex topics are taught, experienced, and shared. Their passion and creativity make learning immersive through visuals, humor, and unique teaching methods. The variety of innovative teaching styles and topics covered make YouTube a go-to platform for transformative, engaging education.
🔥 Don't forget AhaSlies, an innovative presentation platform that encourages learners to be involved, brainstorm, collaborate, and think critically. SIGN UP for AhaSlides right now to access the most outstanding learning and teaching techniques for free.
Frequently Asked Question
What is the best educational channel on YouTube?
CrashCourse and Khan Academy stand out as two of the most versatile and engaging educational YouTube channels. CrashCourse offers energetic, irreverent explorations of traditional academic subjects. Khan Academy provides instructional lectures and practice exercises on diverse topics like math, grammar, science, and more. Both use visuals, humor, and unique teaching methods to make learning stick.
What are the 3 best YouTube channels overall?
Based on subscribers and popularity, 3 of the top channels are PewDiePie, known for his hilarious gaming vlogs; T-Series, an Indian music label dominating Bollywood; and MrBeast, who's earned fame for expensive stunts, charitable acts, and interactive viewer challenges. All 3 have mastered YouTube's platform to entertain and engage massive audiences.
What is the most educational TV channel?
PBS is renowned for its excellent educational programming for all ages, especially children. From iconic shows like Sesame Street to acclaimed PBS documentaries exploring science, history, and nature, PBS offers reliable education paired with quality production value. Other great educational TV channels include BBC, Discovery, National Geographic, History, and Smithsonian.
Which YouTube channel is best for general knowledge?
For a broad boost in general knowledge, CrashCourse and AsapSCIENCE provide energetic, engaging videos summarizing topics across academic subjects and scientific fields. Viewers gain literacy in a wide range of disciplines. Other great options for general knowledge include TED-Ed, CGP Grey, Kurzgesagt, Life Noggin, SciShow, and Tom Scott.