There are countless occasions when you have to give a presentation in front of an audience. Probably those are also the times you are encountered with stage fright – or glossophobia. Having butterflies in your stomach, you may lose your energy, forget some points during your speech and show some awkward body gestures like fast pulse, shaky hands or trembling lips.
Can you completely eliminate stage fright? Sadly you barely can. However, for successful presenters, they do not try to avoid it but think of it as their motivator, so that it pushes them to prepare better for their speeches. You can also redirect your anxiety so that you can make more powerful performances with these not-so-small tips from us!
Take up healthy lifestyle habits (exercise, eating, etc)
This sounds irrelevant to controlling stage fright, you may ask, yet it actually helps you get better physical and mental conditions for your D-Day. For instance, a lack of sleep may get you drowsy during your speech, while an over-reliance on caffeinated beverages will stimulate your jitters, something you obviously won't want to face. A healthy lifestyle also brings you a sound mind, surrounds you with a positive vibe and pumps you up in even tough situations. If you haven't followed this lifestyle yet, you can take little steps by abandoning 1-2 negative habits and taking up good ones everyday until everything is on the right track.
Make sure your content and technical props go well
You should do this 45 minutes prior to your speech – long enough for you to avoid last-minute errors. Don't rehearse your whole speech in such a short time as you may freak out finding yourself missing some small points. Instead, go through your content plan again, think about key points you are about to deliver and visualize yourself conveying them to the audience. Also check up the IT properties to ensure they function properly, and nothing can interfere with your burning energy and passionate performance in between. This physical act can also distract you from the mental tension and bring you an ever-ready attitude for what comes next.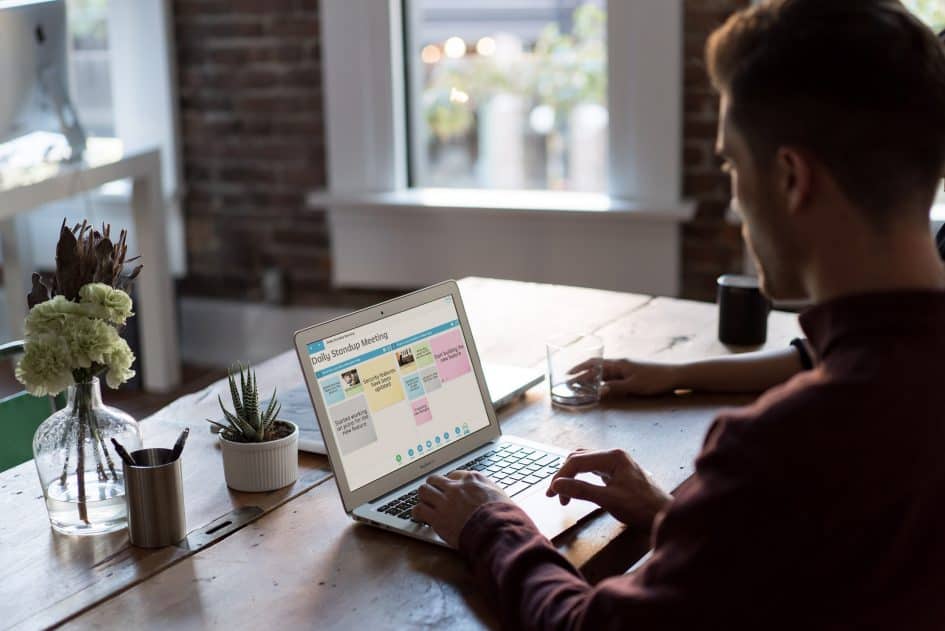 Form a clear, simple intention
Instead of surrounding yourself with skeptical thoughts about what might go wrong, you can form a clear expectation of what you want to achieve with your presentation, and how you will do it.
For example, if you are presenting on interactive presentation tools, you can set a goal to "show the audience insights into available presentation software", which could be done by "giving a thorough analysis of different presentation software", "suggesting the most effective ones such as AhaSlides" or "make a smile and ask questions". This small act can give you a sense of security and a guide on what you need to focus on in your speech. Don't use negative word like "don't" or "no" since they may stress you on not making mistakes and distract you with self-doubt. Being positive is the key.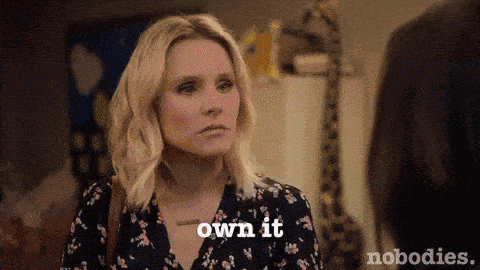 Relax mentally & physically before & during show-time
Physical manifestations of your body are the most visible indicator of stage fright when you are on stage. We tend to tighten every part of our body when facing a fearful situation like this one. Try relieving your jitters by releasing the tension on your muscles one-by-one. First, try taking deep breaths and exhaling slowly to calm your mind and body. Loosen every part of your body from head to toe, starting with relaxing your face, then your neck – your shoulders – your chest – your abs – your thighs and eventually your feet. As you may have known, physical movements can make changes in how you actually feel. Do these occasionally before and during your speech to feel at ease and redirect your nervousness.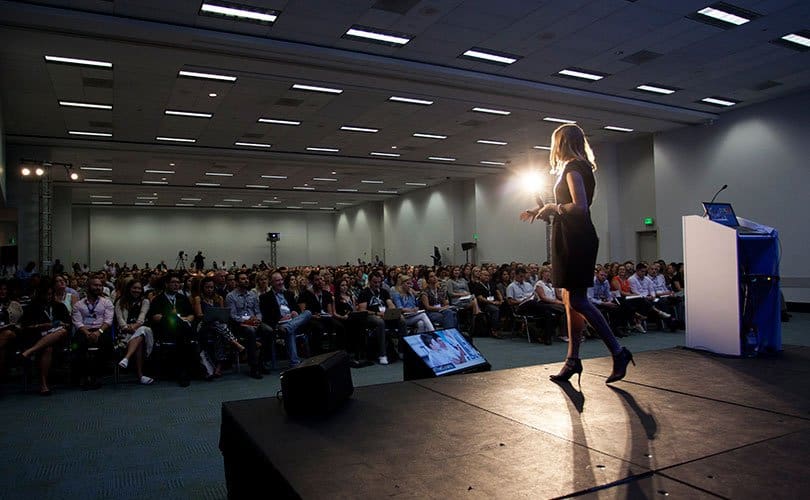 Start your presentation with a question
This is a wonderful trick to clear up your tension, win back the attention from the audience and spice up the atmosphere. In this way, you can engage the whole room by making them think of an answer to your question while giving an introduction to what you will talk about. You can use AhaSlides to create a multiple choice or open-ended question and get answers from every audience member. Remember to make it relevant to the topic you are talking about, as well as not too specific and not require much expertise. You should also use question that requires personal perspectives to encourage more involvement and more in-depth thoughts from the audience.
Think of the audience as your friends
Actually, this is easier said than done, but you can do it! You can connect with the audience through making questions and get them to interact, or let them make their own questions, do some quizzes or even show visual reactions to your slides. You can try doing all of these with AhaSlides, which is a simple web tool to create interactive slides with any devices. This does not only engage the audience throughout the speech but also fully indulges yourself in an enthusiastic atmosphere to present with much ease and confidence, so give it a try!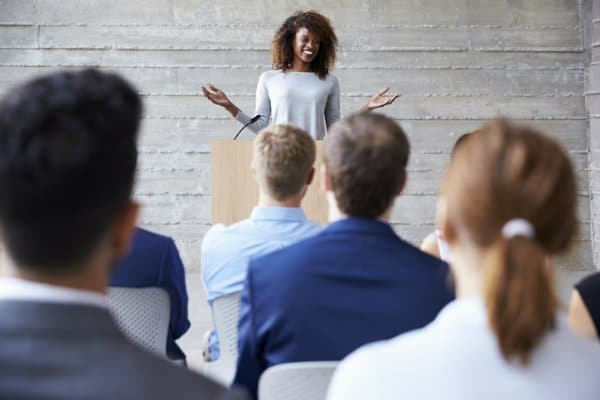 Overcoming stage fright is tough – but so are you. Don't forget to use AhaSlides and make presentations a source of joy now with AhaSlides!
External Links