Are you a true sports fan of the Olympics?
Take the 40 challenging Olympics Quiz to test your sports knowledge of the Olympics.
From historical moments to unforgettable athletes, this Olympics Quiz covers everything you need to know about one of the World's Biggest Sports Events, including both the Winter and Summer Olympics games. So grab a pen and paper, or phones, warm up those brain muscles, and get ready to compete like a true Olympian!
The Olympic Games trivia quiz is about to begin, and make sure you go through four rounds from an easy to an expert level if you want to emerge as the champion. Plus, you can check out answers at the bottom line of each section.
| | |
| --- | --- |
| How many sports are there in the Olympics? | 7-33 |
| What is the oldest Olympic sport? | Running (776 BCE) |
| Which country was the first ancient Olympic Games held? | Olympia, Greece |
Overview of the Olympic Quiz Games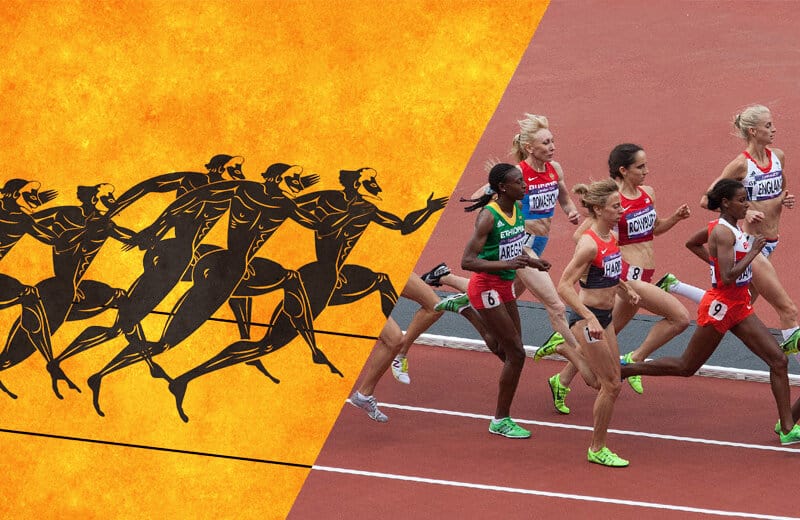 Table of Contents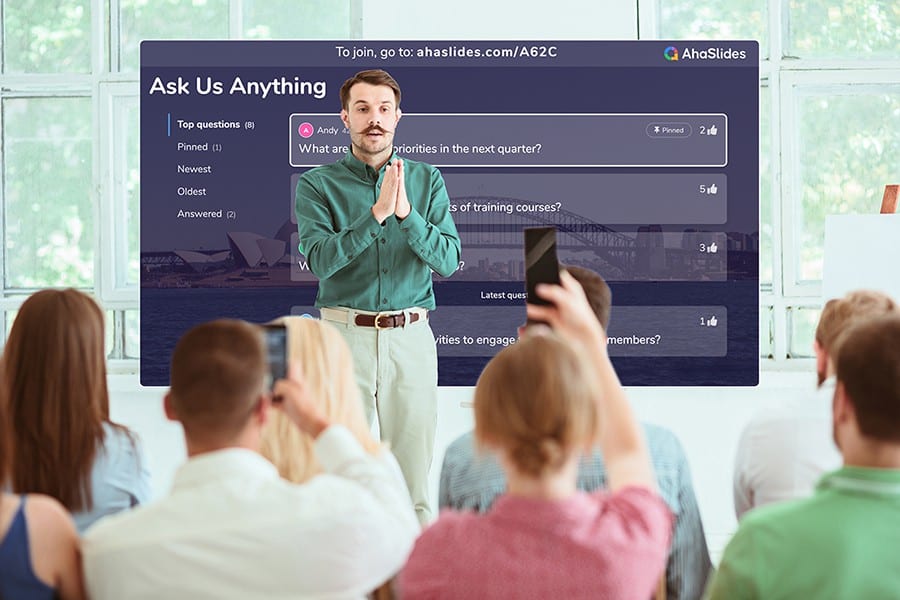 Looking for More Fun During Gatherings?
Gather your team members by a fun quiz on AhaSlides. Sign up to take free quiz from AhaSlides template library!
🚀 Grab Free Quiz☁️
More Sport Quizzes
Round 1: Easy Olympics Quiz
The first round of the Olympics Quiz comes with 10 questions, including two classic question types which are multiple choices and true or false.
1. In which country did the ancient Olympic Games originate?
a) Greece b) Italy c) Egypt d) Rome
2. What isn't the symbol of the Olympic Games?
a) A torch b) A medal c) A laurel wreath d) A flag
3. How many rings are there in the Olympic symbol?
4. What is the name of the famous Jamaican sprinter who has won multiple Olympic gold medals?
a) Simone Biles b) Michael Phelps c) Usain Bolt d) Katie Ledecky
5. Which city hosted the Summer Olympics three times?
a) Tokyo b) London c) Beijing d) Rio de Janeiro
6. The Olympic motto is "Faster, Higher, Stronger".
7. The Olympic flame is always lit using a match
8. The Winter Olympic Games are typically held every 2 years.
9. The gold medal is worth more than the silver medal.
10. The first modern Olympic Games were held in Athens in 1896.
Answers: 1- a, 2- d, 3- d, 4- c, 5- b, 6- a, 7- b, 8- b, 9- b, 10- a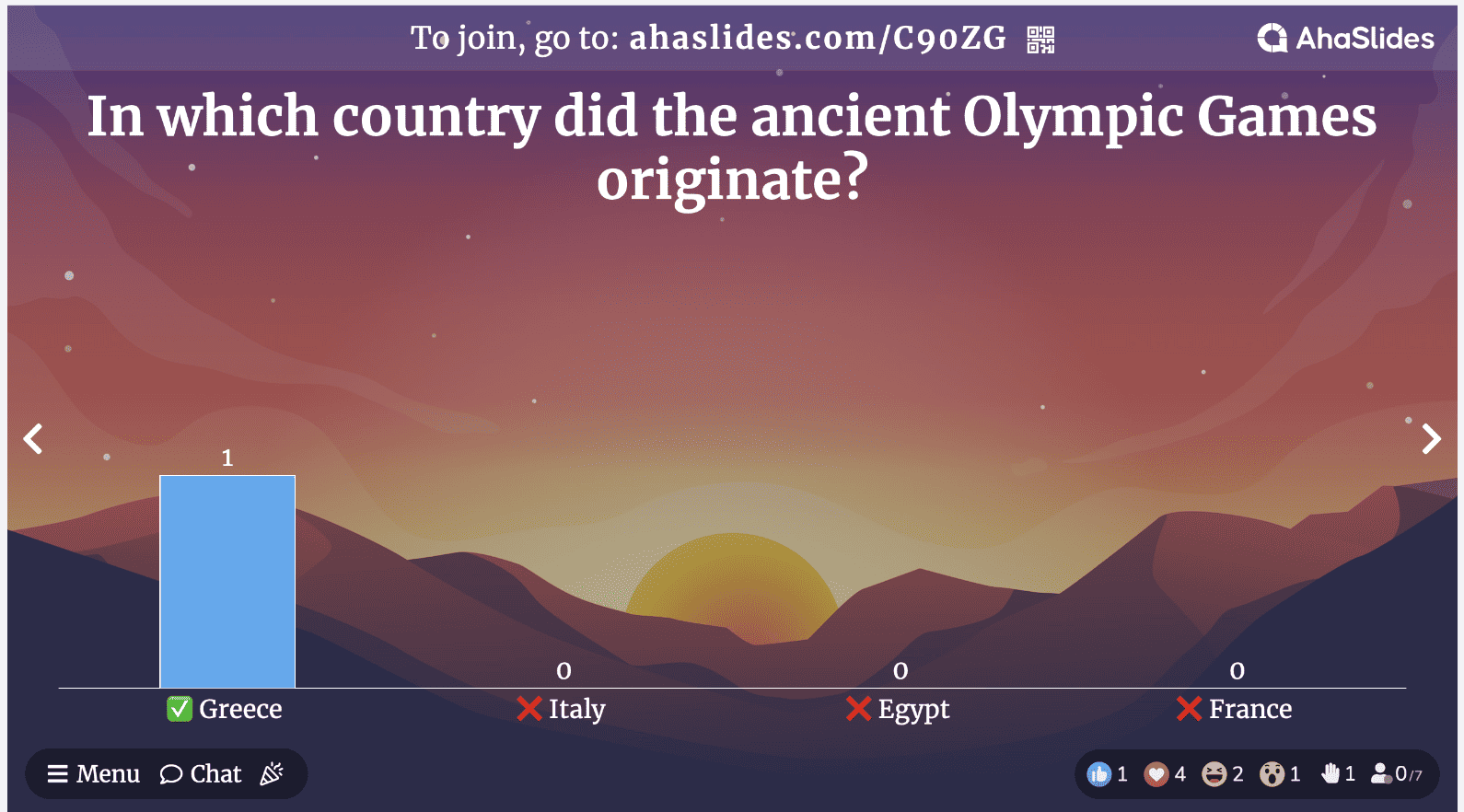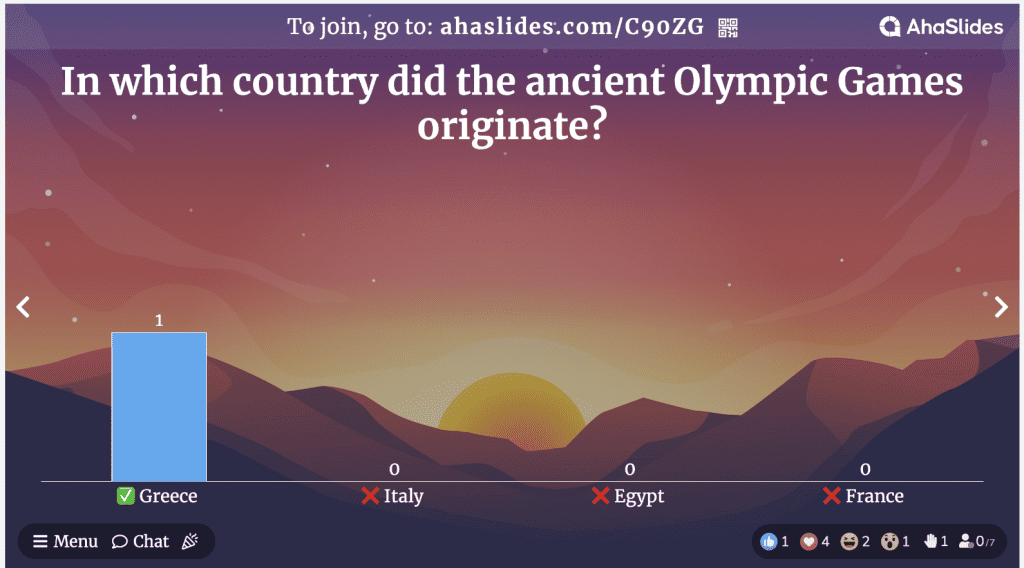 Round 2: Medium Olympics Quiz
Come to the second round, you will experience totally new question types with a bit more difficulty involving Fill-in-the-blank and matching pairs.
Match the Olympic sport with its corresponding equipment:
| | |
| --- | --- |
| 11. Archery | A. Saddle and reins |
| 12. Equestrian | B. Bow and arrow |
| 13. Fencing | C. Foil, épée, or sabre |
| 14. Modern Pentathlon | D. Rifle or pistol Pistol |
| 15. Shooting | E. Pistol, fencing sword, epee, horse, and cross-country race |
16. The Olympic flame is lit in Olympia, Greece, by a ceremony that involves the use of a ______.
17. The first modern Olympic Games were held in Athens, Greece in the year _____.
18. The Olympic Games were not held during which years due to World War I and II? _____ and _____.
19. The five Olympic rings represent the five _____.
20. The winner of a gold medal at the Olympics is also awarded a _____.
Answers: 11- B, 12- A, 13- C, 14- E, 15- D. 16- a torch, 17- 1896, 18- 1916 and 1940 (Summer), 1944 (Winter and Summer), 19- continents of the world, 20- diploma/certificate.
Round 3: Difficult Olympics Quiz
The first and second rounds may be a breeze, but don't let your guard down – things will only get tougher from here on out. Can you handle the heat? It's time to find out with the next ten tough questions, which consist of Matching pairs and Ordering type of questions.
A. Put these summer Olympics host cities in order from oldest to most recent (from 2004 until now). And match each to its corresponding photos.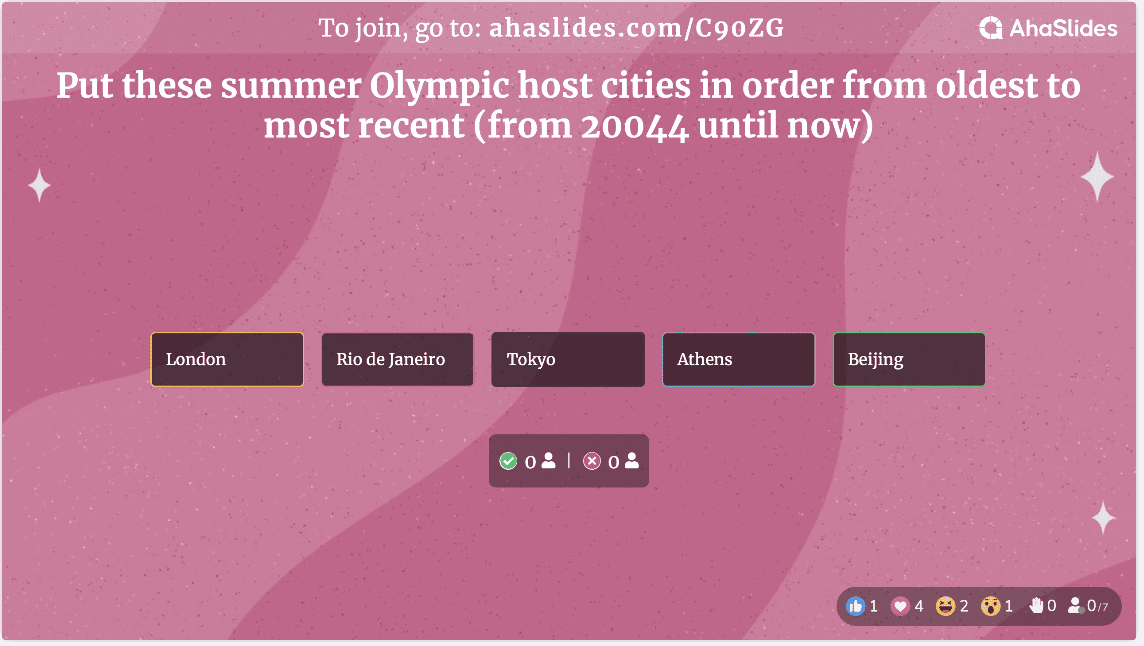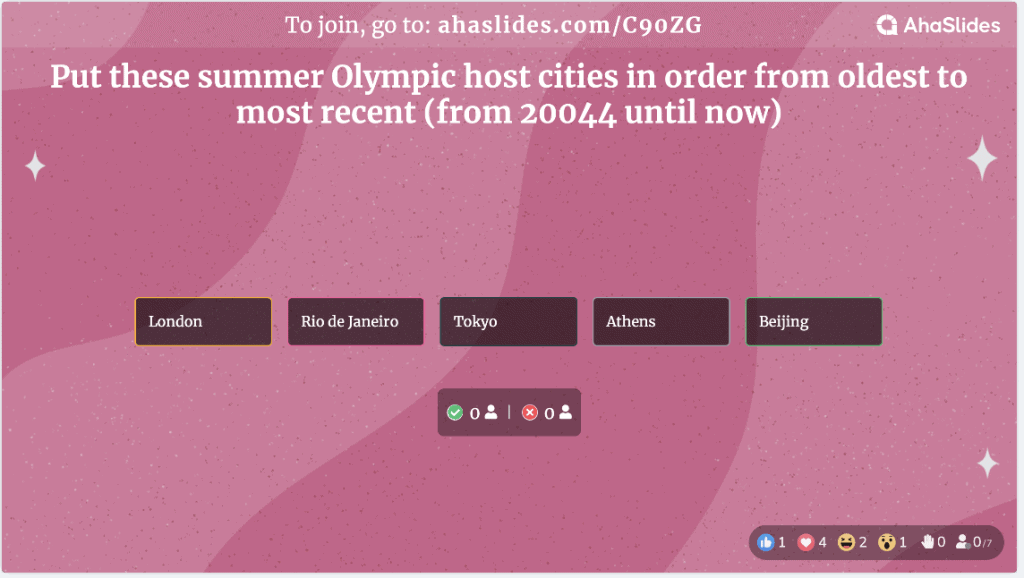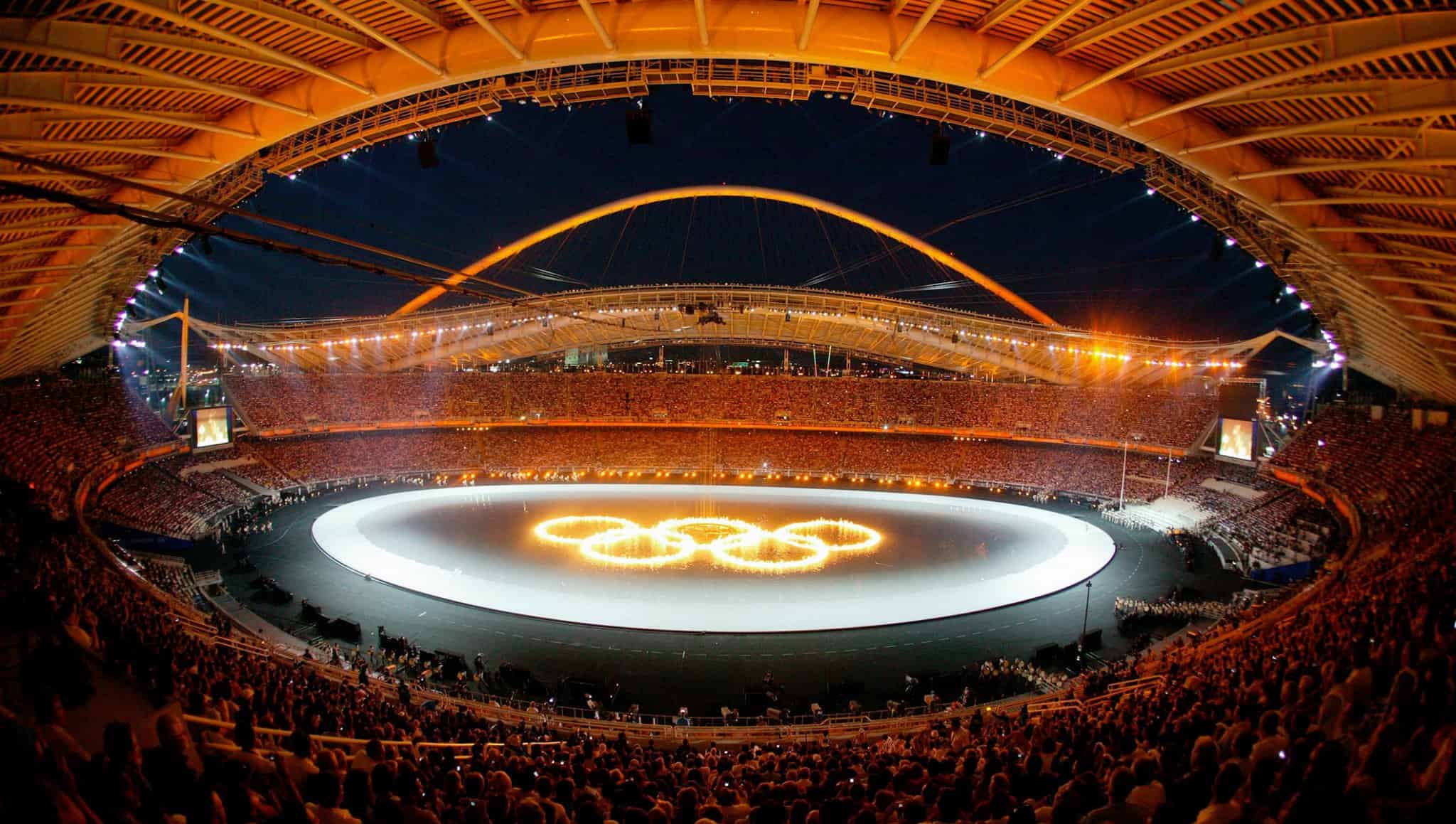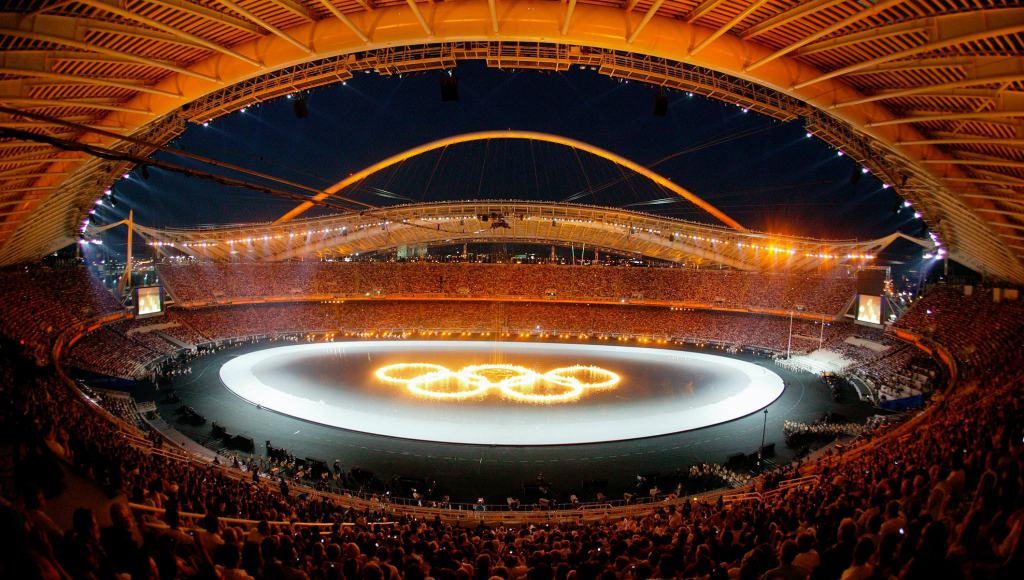 B. Match the athlete with the Olympic sport they competed in:
| | |
| --- | --- |
| 26. Usain Bolt | A. Swimming |
| 27. Michael Phelps | B. Athletics |
| 28. Simone Biles | C. Gymnastics |
| 29. Lang Ping | D. Diving |
| 30. Greg Louganis | E. Volleyball |
Answers: Part A: 25-A, 23- C, 21- E, 22- D, 24- B. Part B: 26-B 27-A, 28- C, 29-E, 30-D
Round 4: Advanced Olympics Quiz
Congratulations if you've finished the first three rounds without less than 5 wrong answers. It is the last step to determine whether you are a true Sport fan or expert. What you have to do here is overcome the final 10 questions. As it is the hardest part, it is quick open-ended questions.
31. Which city will host the 2024 Summer Olympics?
32. What is the official language of the Olympics?
33. In which sport did Ester Ledecka win gold at the 2018 Winter Olympics in Pyeongchang, despite being a snowboarder and not a skier?
34. Who is the only athlete in Olympic history to have won medals in both the Summer and Winter Olympics in different sports?
35. Which country has won the most gold medals in the Winter Olympics?
36. How many events are there in the decathlon?
37. What was the figure skater's name who became the first person to land a quadruple jump in competition at the 1988 Winter Olympics in Calgary?
38. Who was the first athlete to win eight gold medals in the 2008 Summer Olympics in Beijing?
39. Which country boycotted the 1980 Summer Olympics held in Moscow, USSR?
40. Which city hosted the first Winter Olympics in 1924?
Answers: 31- Paris, 32-French, 33- Alpine skiing, 34- Eddie Eagan, 35- The United States of America, 36- 10 events, 37- Kurt Browning, 38- Michael Phelps, 39- The United States, 40- Chamonix, France.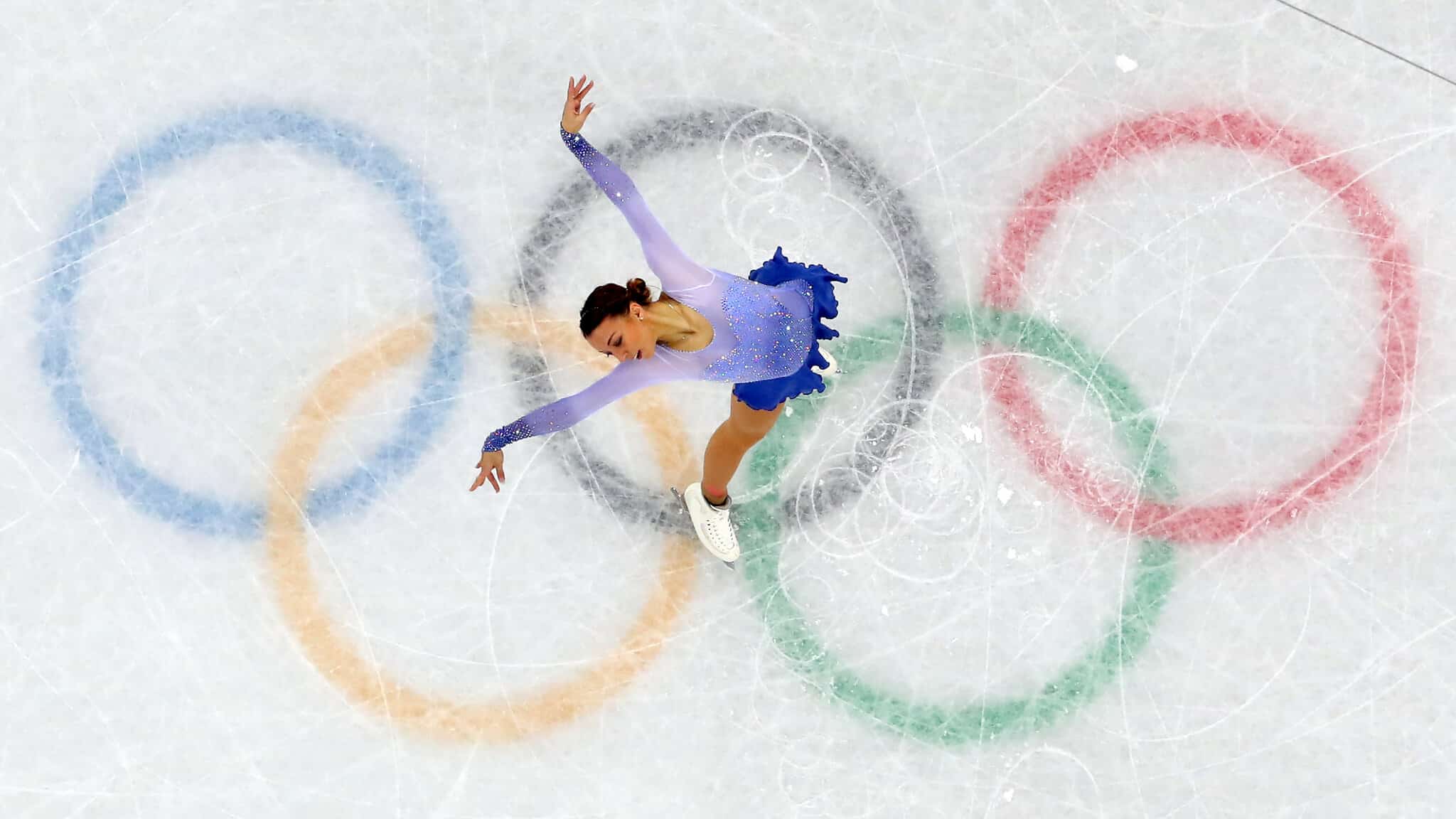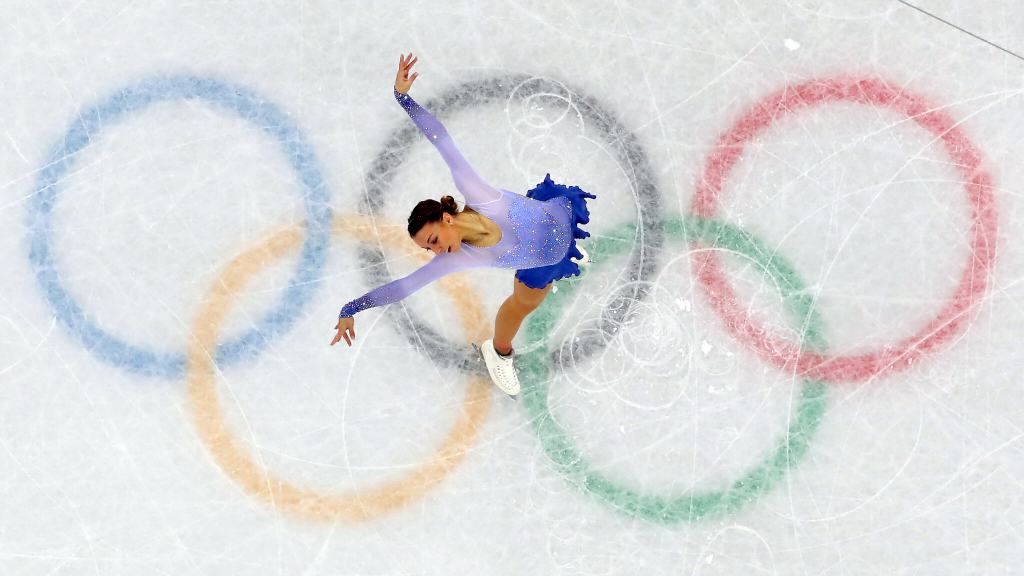 Frequently Asked Questions
What sports won't be in the Olympics?
Chess, Bowling, Powerlifting, American Football, Cricket, Sumo Wrestling, and more.
Who was known as Golden Girl?
Several athletes have been referred to as the "Golden Girl" in different sports and competitions, such as Betty Cuthbert, and Nadia Comaneci.
Who is the oldest Olympian?
Oscar Swahn of Sweden, 72 years, and 281 days old, won a gold medal in shooting.
How did the Olympics start?
The Olympics started in ancient Greece, in Olympia, as a festival to honour the god Zeus and showcase athletic prowess.
Key Takeaways
Now that you've tested your knowledge with our Olympics quiz, it's time to put your skills to the test in a fun and engaging way with AhaSlides. With AhaSlides, you can create a custom Olympics quiz, poll your friends on their favourite Olympics moments, or even host a virtual Olympics viewing party! AhaSlides is easy to use, interactive, and perfect for Olympics fans of all ages.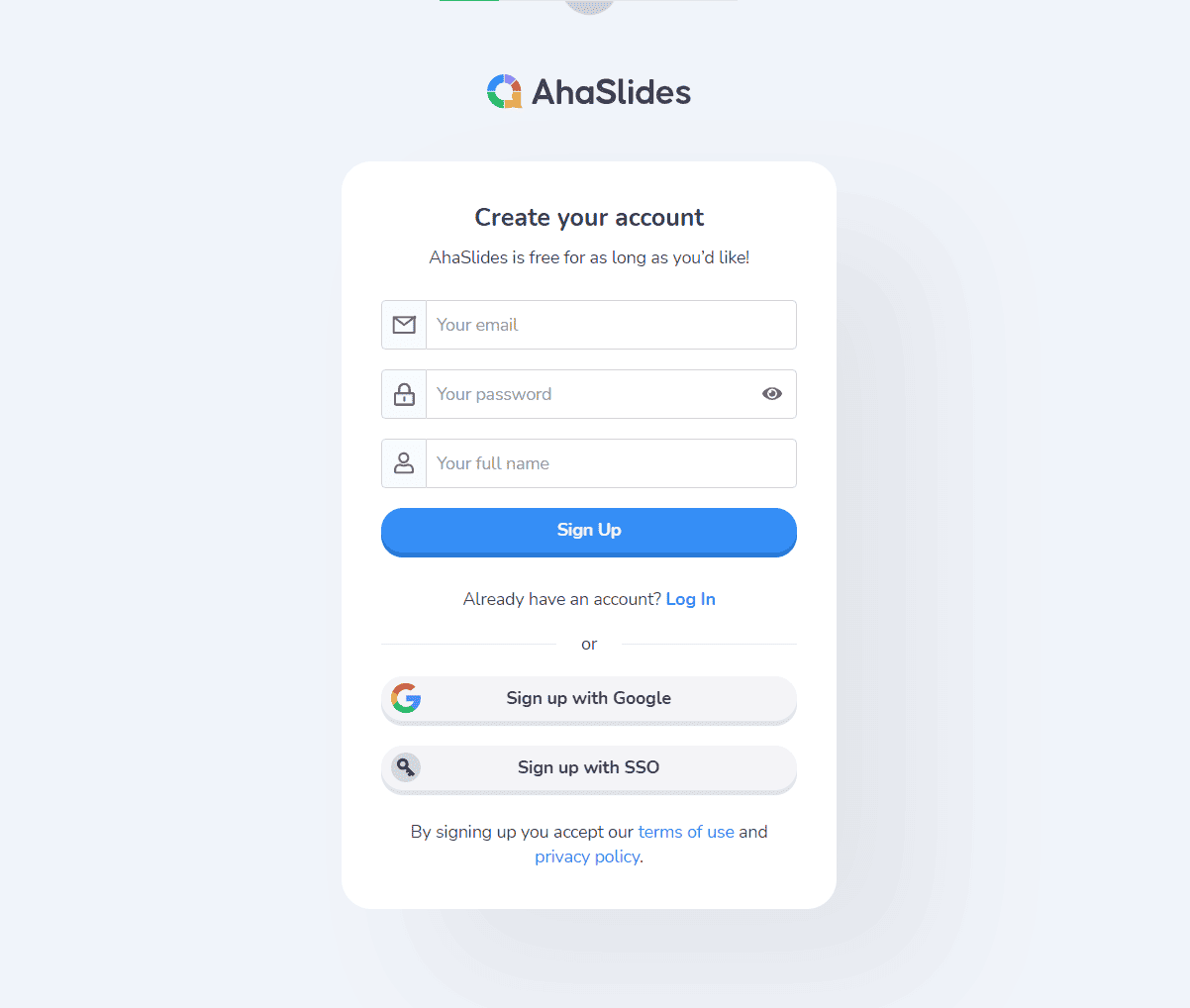 02
Create your Quiz
Use 5 types of quiz questions to build your quiz how you want it.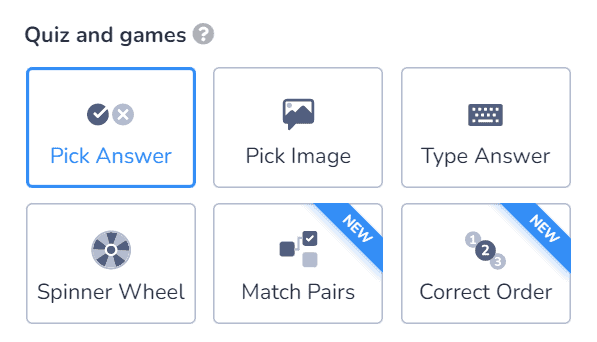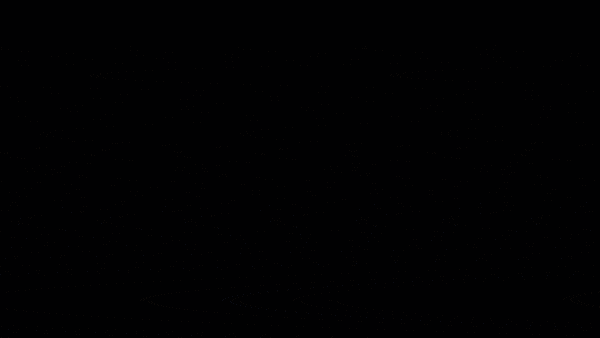 03
Host it Live!
Your players join on their phones and you host the quiz for them!