What are the best party activities for teens currently?
When talking about teenagers, whether they are boys or girls, they often relate to the hardest period for parents and seniors to understand or catch up with their ideas. Like the past generation, many of them are fond of parties.
Teen party culture, thrilling and fancy, is an irreparable part of their growth and life entertainment. But it is raising a concern among many parents about safe, drug abuse, alcohol, and sex issues often seen in teen parties nowadays. It is the reason why many parents nowadays are helping their children arrange and host the party.
So how to make engaging and healthy teen-like parties that satisfy your friends? This article suggests 14 latest party activities for teens that are extremely fun and easy to prepare.


Table of Contents
Trivia Quiz
Teens nowadays have access to electronic devices from an early age, which has become a driving force behind a new and exciting trend – parents hosting live trivia quiz parties. This is one of the memorable and meaningful party activities for teens, where they challenge their brains while having fun with gamified style quizzes, rather than mindlessly scrolling through social media or binge-watching TV shows.
Best Tip for Parents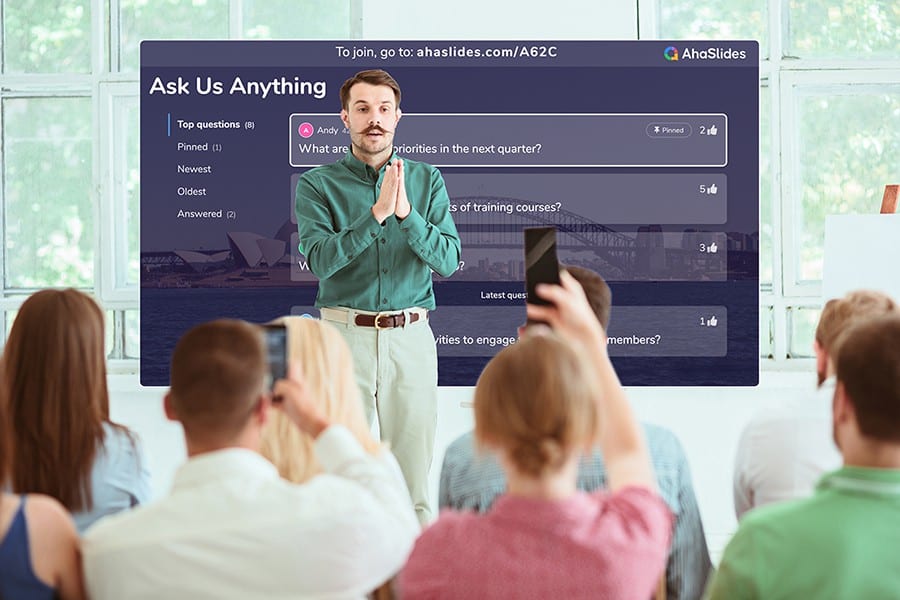 Get your Students Engaged
Start a thrilling and engaging party for teens. Sign up to take free AhaSlides template
🚀 Grab Free Quiz☁️
Scavenger Hunt
Scavenger Hunt, one of the classic party activities for teens that is often seen in almost every generation, is not a fun game. It is easy to prepare yet brings huge benefits. Teen loves this game because it offers a sense of adventure and intrigue. In addition, it is a team game, where they can communicate, collaborate and bond with each other.
Spin the Bottle
In the list of party activities for teens, Spin the Bottle is always at the top. Many movies about teens feature this game as a popular culture. This game typically involves a group of teens sitting in a circle, with a bottle placed in the centre. One participant spins the bottle, and the person to whom the bottle points when it stops spinning must then engage in some form of romantic or playful interaction with the spinner, such as a kiss or a dare.
Video Game Night
If you worry your children might act crazy at their friend's party or join a risky party somewhere you don't know, sometimes allowing them to have a video game night with their buddies is not a bad idea. Some multiplayer games like Spider-Man: Miles Morales, FIFA 22, Mario Kart 8 Deluxe, and Super Smash Bros. Ultimat are excellent entertaining examples of slumber party activities for teens.
Board Game
Many teens are quite awkward to socialise and talk to each other, especially with the opposite gender, so board games can be a solution. This is one of the must-try party activities for teens with a sense of competition (in a healthy way) and joy. Whether it's strategy games like Settlers of Catan, word games like Scrabble, or party games like Pictionary, there's a game for every taste.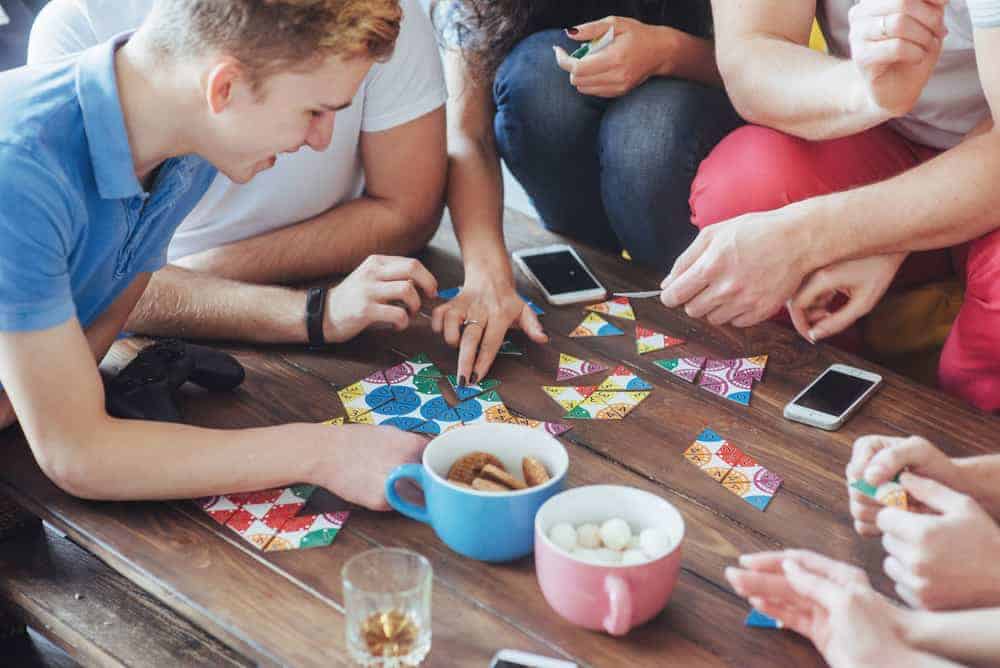 Karaoke
Want some creative teenage sleepover party ideas? Sing your heart out like your favourite stars. No judgement, just joy! Party activities for teens like it are ideal for social gatherings. Promote a judgement-free zone, where everyone has a good time and no one should feel embarrassed about their singing abilities.
White Elephants
Teens also love activities related to gift exchange with a bit of surprise, and White Elephants is about that. This game is perfect for a Christmas party for adolescents. The beauty of this game is that it's not about expensive gifts. Teens can enjoy the game without feeling the need to break the bank, which makes it inclusive and stress-free.
Dance Party
How about a fête without the intoxicating rhythms of a Dance Party? Just Dance from Switch is a big hit among teens, with a lot of fun and energy burning. Your children and their friends simply pick on a song from the collection and dance with every step clearly featured and tracked on the screen.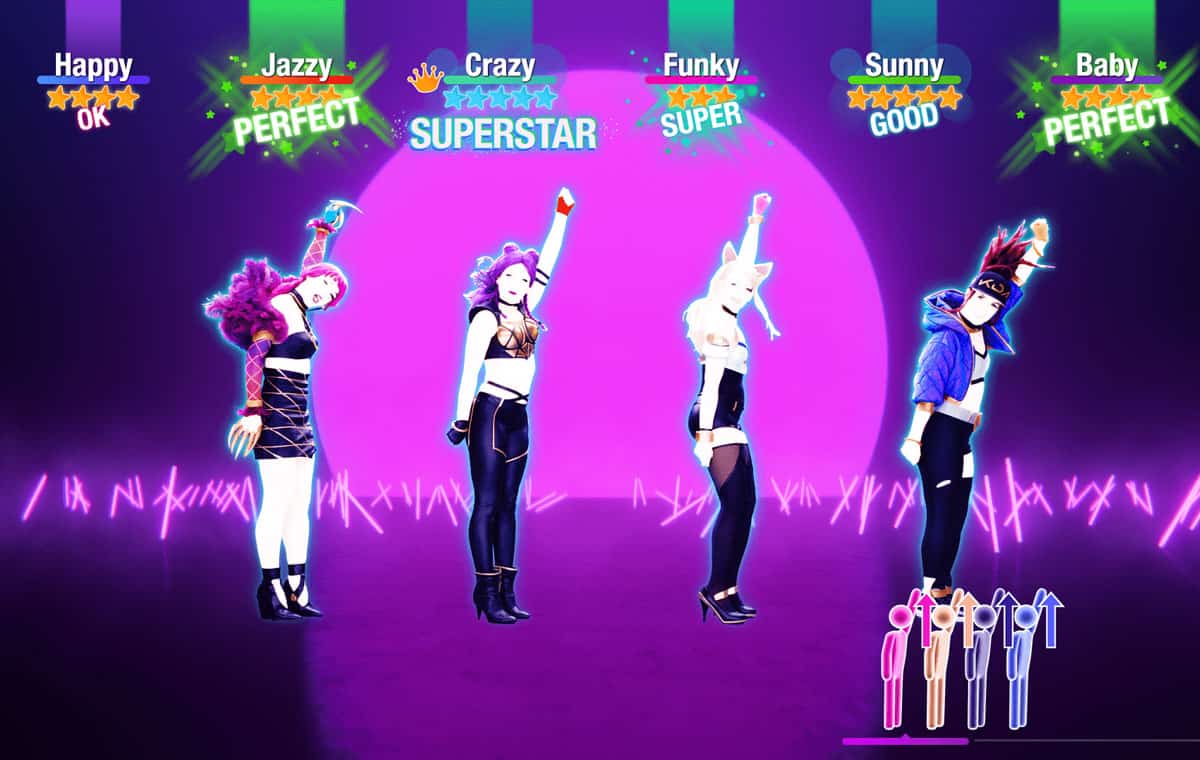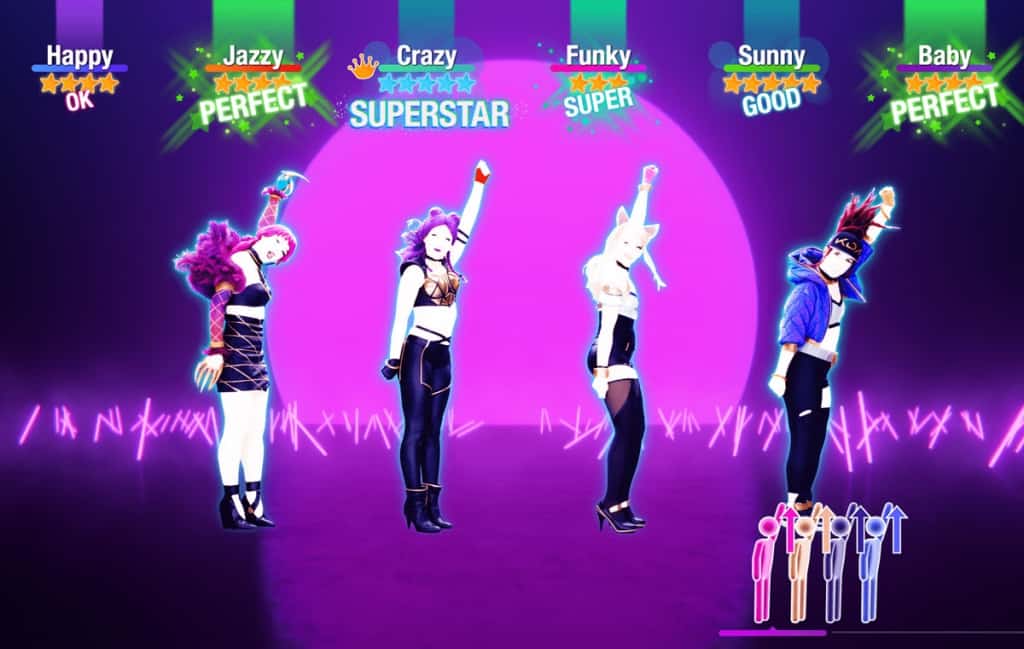 This or That?
Games at teenage parties like This or That can be super enjoyable and fun. It is incredibly straightforward. Players are presented with two choices, and they pick the one that appeals to them the most. No complicated rules or strategies, just pure fun party activities for teens.
Never Have I Ever
You often heard your kids mention a lot about it? Yes, Never Have I Ever is indeed one of the most lovely and silly fun group games for teens that never goes old. It's all about fun and sharing at everyone's own comfort level.
The Human Knot
Party game ideas like the Human Knot are simple and engaging for 13,14, and 15-year-old teens. These are among the top fun things to do at a sleepover for teens because they require physical movements that can help keep everyone active and get a better sleep later. 
Laser Tag
Halloween-themed Laser Tags sound awfully cool party activities for teens. The activities combine the thrill of a shooting game with the spooky spirit of Halloween. You can dress like Marvel or DC Comics avengers and villains, battling it out in a thrilling showdown.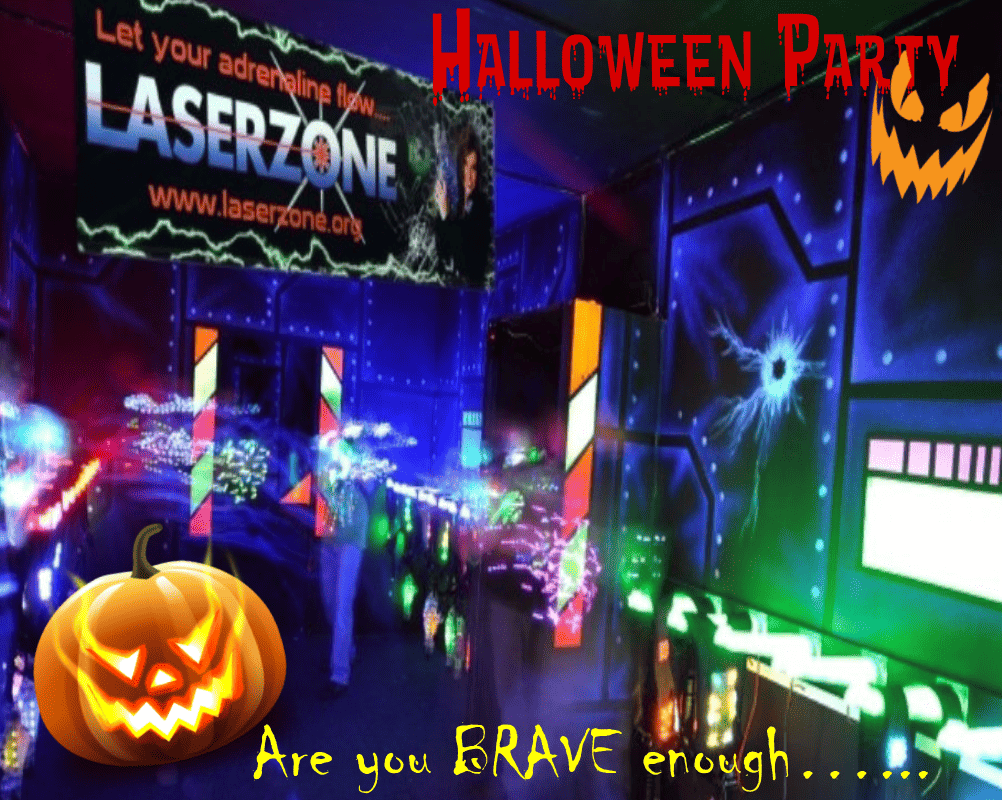 Pass The Pillow
What makes Pass the Pillow a great option for party activities for teens? You will be surprised that this game has hidden depths of fun and connection that go beyond its seemingly simple premise. Each time the pillow lands in someone's hands, they share a secret or answer a fun question.
Medusa
If you are looking for party activities for teens that combine chase, laughter, and goofy, put Medusa under consideration. The game is a fantastic choice for a small group. It encourages strategy and creativity, as the player who acts as a Medusa must devise sneaky moves to catch other players.
💡Want more inspiration? Head over to AhaSlides to explore amazing virtual games for parties and social gatherings for free! 10+ New Templates Are Available Now!
Frequently Asked Questions
What are 3 fun ice breaker questions?
Here are the most common ice breaker questions for teens :
If you could have any superpower, what would it be and why?
If you could travel anywhere in the world, where would you go and why?
If you could meet any famous person, who would it be and what would you ask them
What is the 18 and under ice breaker?
For under 18 parties, some great ideas on icebreaker are Human Bingo, A Game Night, Knees and Elbows, Pass the Peanut, and Balloon War are some great options.
How do you break the ice with youth?
Here are some tips on how to break the ice with youth:
Be welcoming and friendly.
Introduce yourself and share something about yourself.
Ask open-ended questions that allow youth to share their own thoughts and experiences.
Be respectful of all youth, regardless of their background or interests.
Make sure everyone feels included and comfortable.
What are some fun icebreaker scenarios?
When it comes to fun ice breaker scenarios, group games like Two Truth and A Lie, Never Have I Ever, Would You Rather is among the simplest and most straightforward settings for people of all ages.