Scavenger Hunt Ideas are fascinating, not only for children but also for adults. In this game, all players can find answers to each question or collect special items in a certain space, such as around a park, the whole building, or even the beach.
This "hunting" journey is attractive because it requires participants to use many different skills, such as quick observation, memorization, practice patience, and teamwork skills.
However, to make this game more creative and fun, let's come to the 10 best scavenger hunt ideas of all time, including:
Table of Contents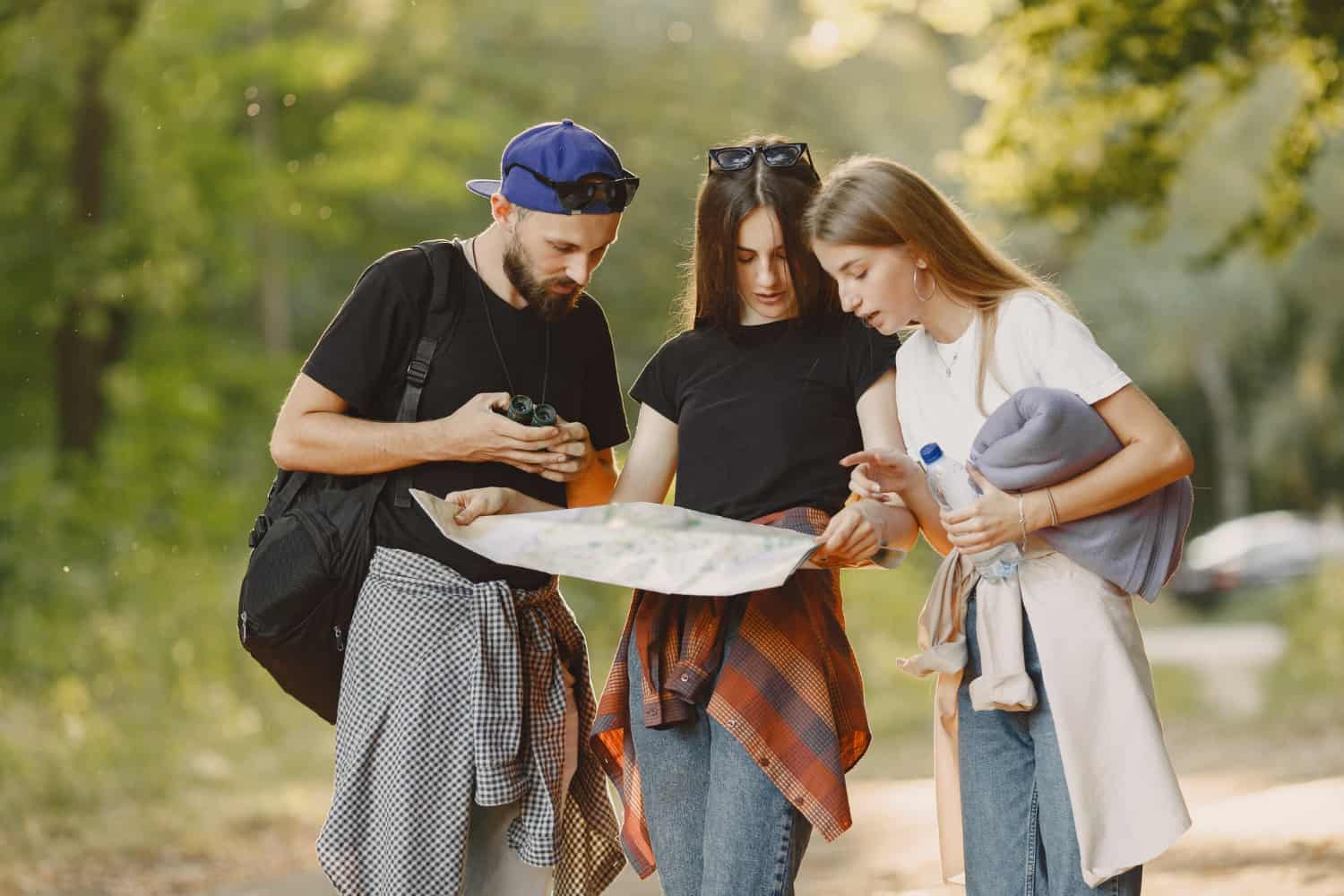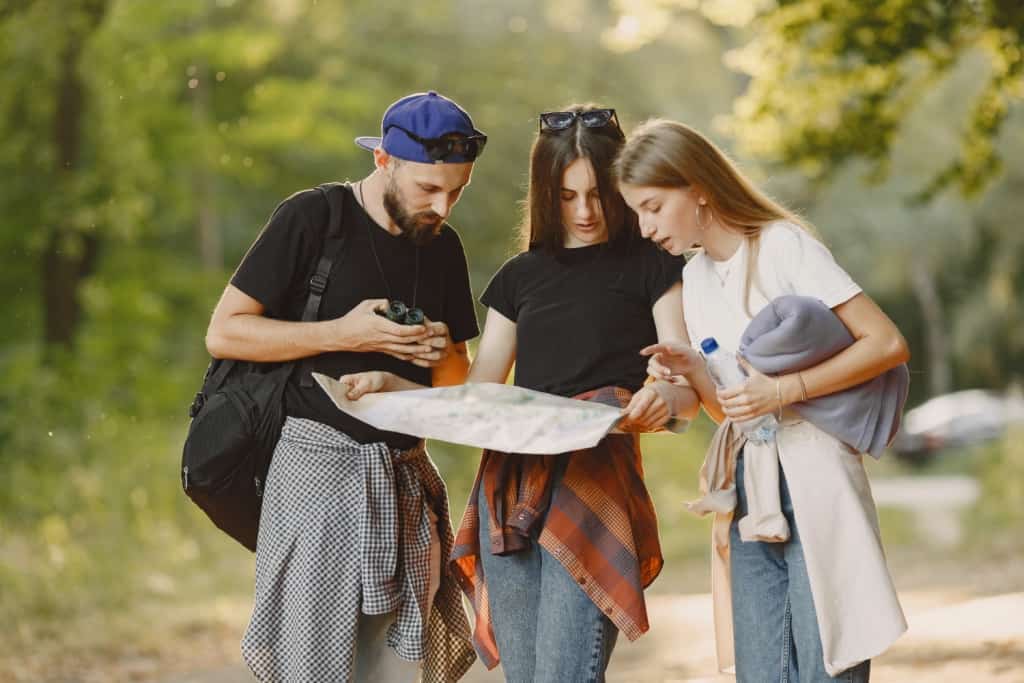 Overview
| | |
| --- | --- |
| Who invented Scavenger Hunt Games? | Hostess Elsa Maxwell |
| Where did scavenger hunts originate? | USA |
| When and why Scavenger Hunt Game was invented? | 1930s, as an ancient folk games |
Overview of Scavenger Hunt Ideas Games
More Tips with AhaSlides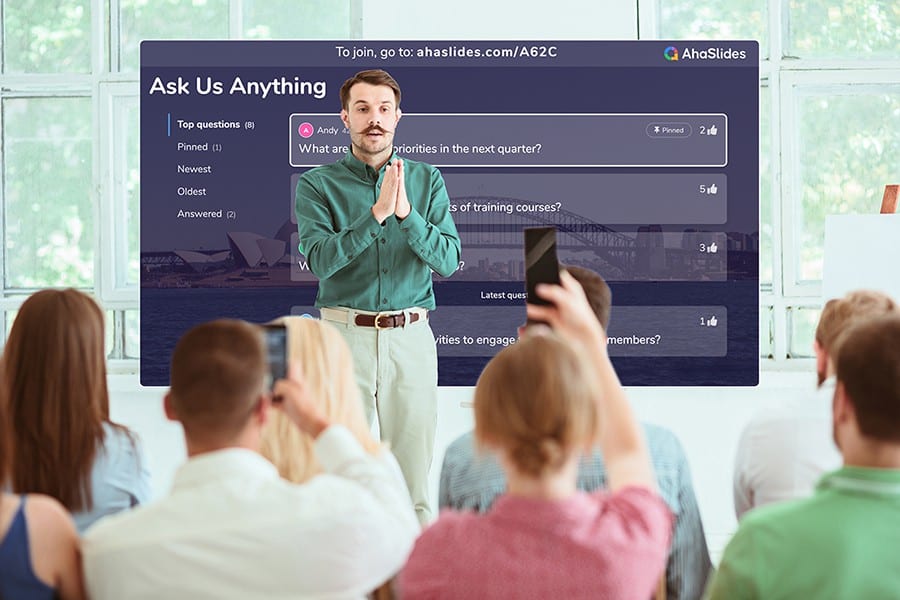 Start in seconds.
Free Templates to work on your Scavenger Hunt Ideas! Sign up for free and take what you want from the template library!
🚀 To the clouds ☁️
Scavenger Hunt Ideas For Adults
1/ Office Scavenger Hunt Ideas
Office Scavenger Hunt is one of the quickest ways for new employees to get to know each other or a way to get even the laziest of people up and running. Before starting the game, remember to divide the staff into teams and limit the time so as not to affect the work too much.
Some ideas for office hunts are as follows:
Take a picture or video of the company's new employees for 3 months singing a song together.
Take a silly photo with your boss.
Offer coffee with the 3 longest-serving colleagues at the office.
Send hello emails to 3 managers whose names start with the letter M.
Find 6 employees who do not use iPhones.
Search the company name and see how it ranks on Google.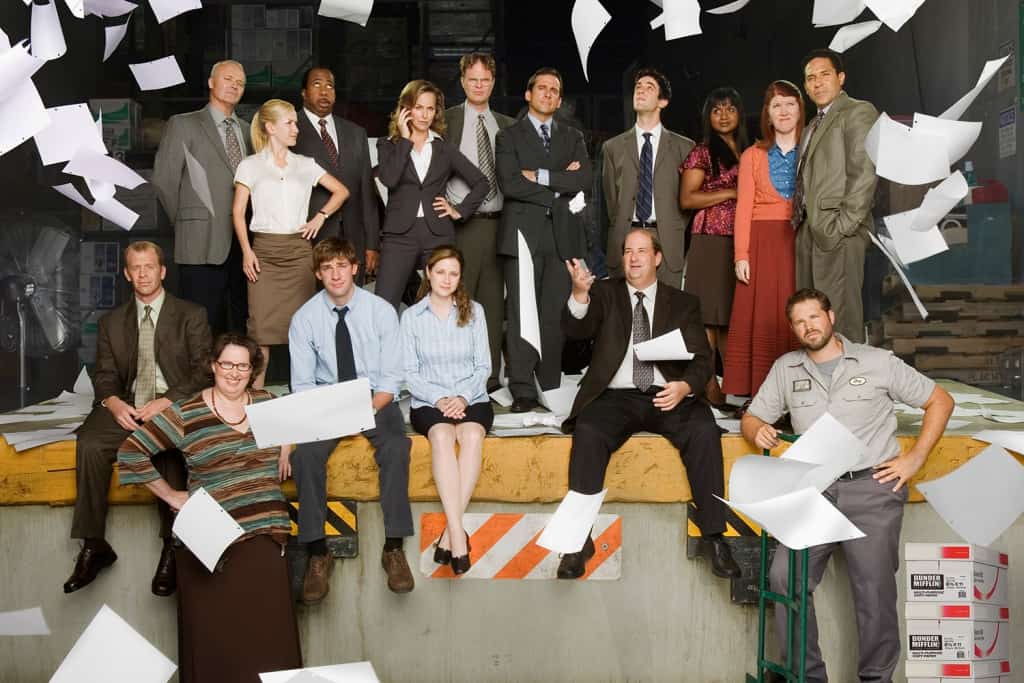 2/ Beach Scavenger Hunt Ideas
The ideal place for a scavenger hunt is probably at the beautiful beach. Nothing is more wonderful than sunbathing, enjoying the fresh air, and gentle waves caressing your feet. So make a beach vacation much more exciting with these scavenger hunt ideas:
Take pictures of the 3 big sand castles you see in the sea.
Find a blue ball.
Sparkling things.
An intact shell.
5 people wearing yellow wide-brimmed hats.
The two of them have the same swimsuit.
A dog is swimming.
While scavenger hunts are fun and exciting, remember that safety comes first. Please avoid giving tasks that may endanger the player!
3/ Bachelorette Bar Scavenger Hunt
If you are looking for unique bachelorette party ideas for your best friend, then Scavenger Hunt is a good choice. Make it a night the bride will never forget with an exciting experience that sets it apart from the usual bachelorette party. Here are great inspirations to help you create a memorable one:
Weird poses with two strangers.
Selfie in the men's restroom.
Find two people with the same name as the groom.
Find something old, borrowed, and blue.
Ask the DJ to give the bride marriage advice.
Give the bride a lap dance.
Make a veil off toilet paper
A person singing in the car
4/ Date Scavenger Hunt Ideas
Couples dating regularly helps maintain two important things in any relationship – friendship and emotional connection. It makes it possible for them to have open and honest conversations and share difficulties. However, if you're just dating in the traditional way, your partner might find it boring, so why not try a Date Scavenger Hunt?
A picture of when we first met.
Our very first song.
The clothes we wore when we kissed for the first time.
Something that reminds you of me.
The first handmade item we made together.
What food do we both dislike?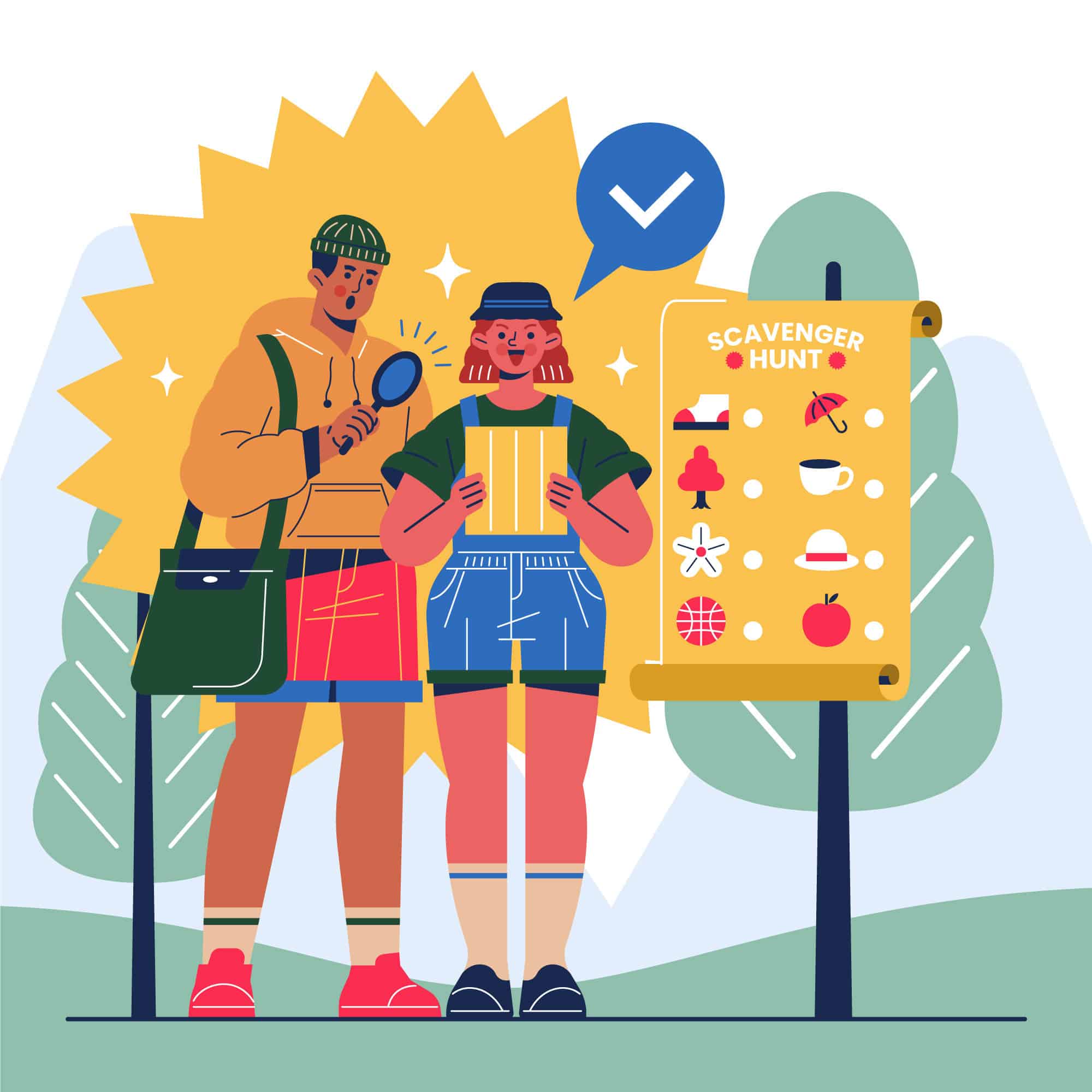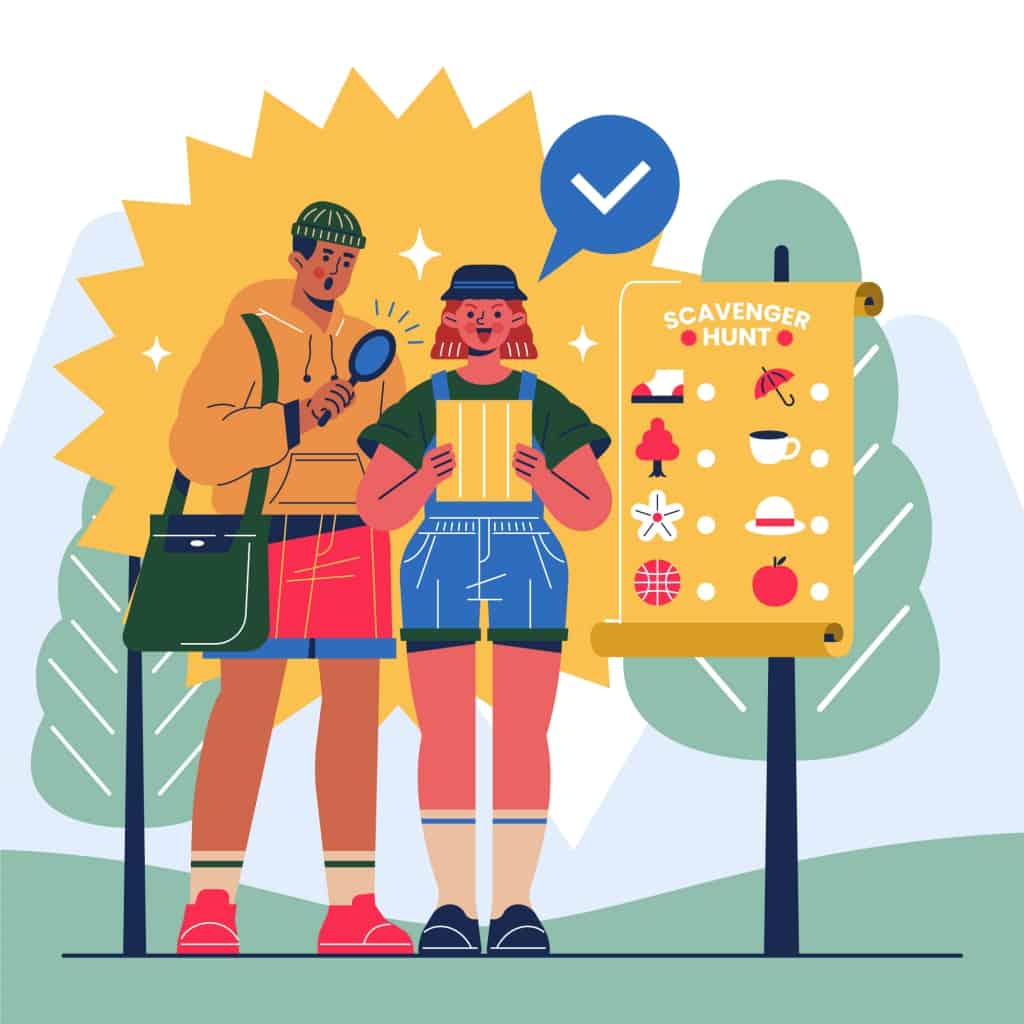 5/ Selfie Scavenger Hunt Ideas
The world is always full of inspiration, and photography is a way to immerse yourself in the world creatively. So don't forget to capture your smiles in life's moments to see how you change yourself with selfies. It's also a fun way to relieve stress and have more fun each day.
Let's try the selfie-hunting challenges below.
Take a picture with your neighbor's pets
Take a selfie with your mom and make a silly face
Selfie with purple flowers
Selfie with a stranger in the park
Selfie with your boss
Instant selfie as soon as you wake up
Selfie before you go to sleep
6/ Birthday Scavenger Hunt Ideas
A birthday party with laughter, sincere wishes, and memorable memories will increase the bond of friends. So, what better than a party with Scavenger Hunt Ideas like this:
The birthday gift you got when you were 1 year old.
Take a picture of someone whose birth month coincides with yours.
Take a photo with an area policeman.
Take a picture with a stranger and ask them to post it on their Instagram Story with the caption "Happy Birthday".
Tell an embarrassing story about yourself.
Take a picture with the oldest antique in your home.
Outdoor Scavenger Hunt Ideas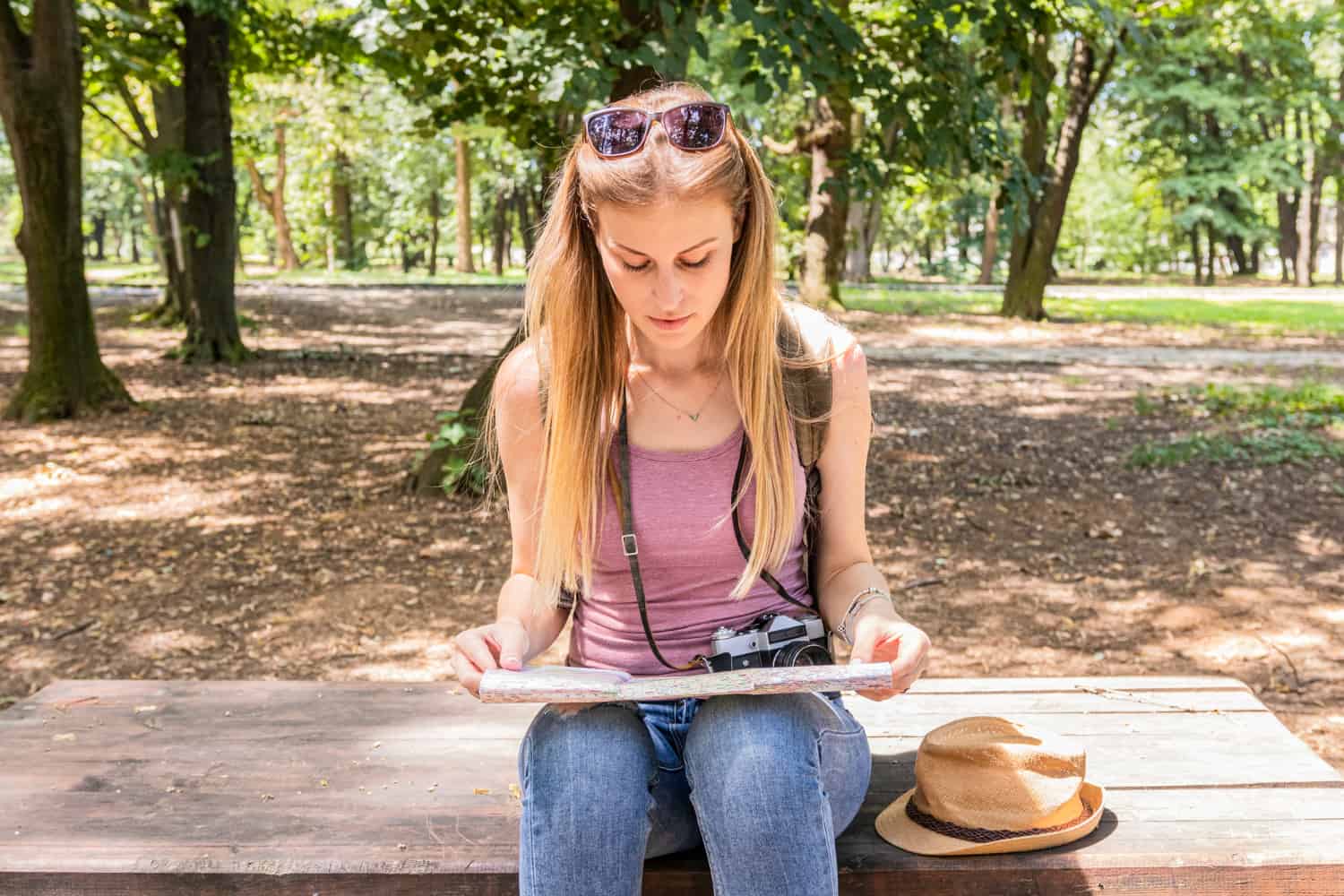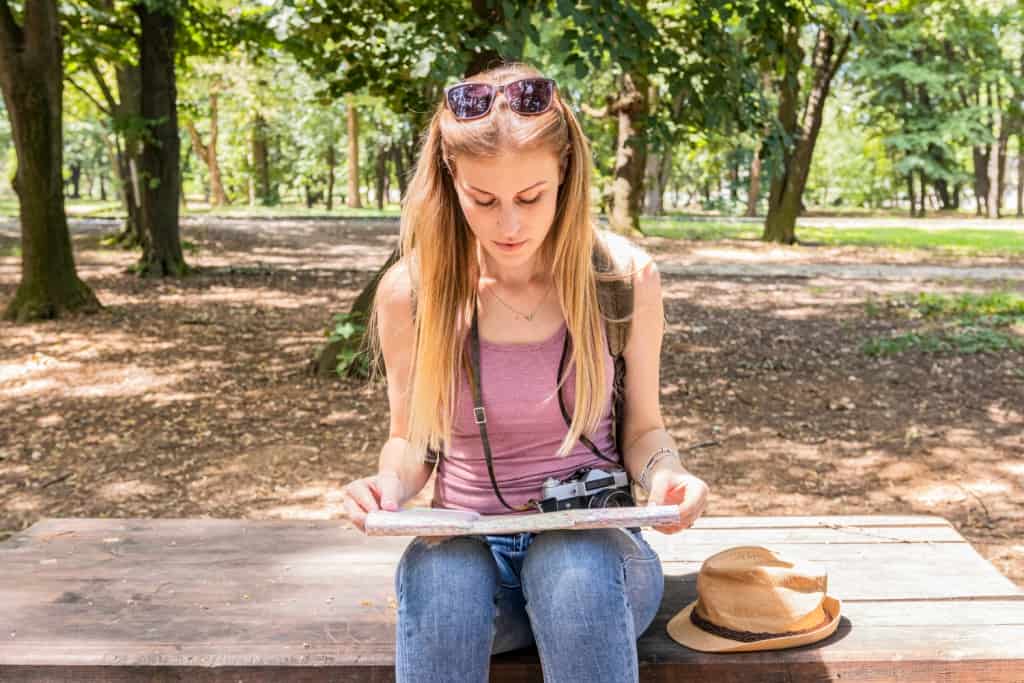 1/ Camping Scavenger Hunt Ideas
Being outdoors is good for mental health, especially if you live in a city. So, take the time to plan camping with family or friends over the weekend. Camping will be much more fun if you combine it with scavenger hunt ideas, as inspirational moments can make us happier and more creative.
You can try Camping Scavenger Hunt Ideas as follows:
Take pictures of the 3 types of insects you see.
Collect 5 leaves of different plants.
Find a heart-shaped stone.
Take a picture of the shape of the cloud.
Something red.
A cup of hot tea.
Record a video of you setting up your tent.
2/ Nature Scavenger Hunt Ideas
Being active in green spaces such as parks, forests, orchards, and other outdoor oases can strengthen physical and mental health by lowering blood pressure and reducing depression. So Nature Scavenger Hunt will be a great activity for you and your loved ones.
Draw a picture of a bird you see.
A yellow flower
A group of people having picnics/camping
Tap the tree closest to you.
Sing a song about nature.
Touch something rough.
Virtual Scavenger Hunt Ideas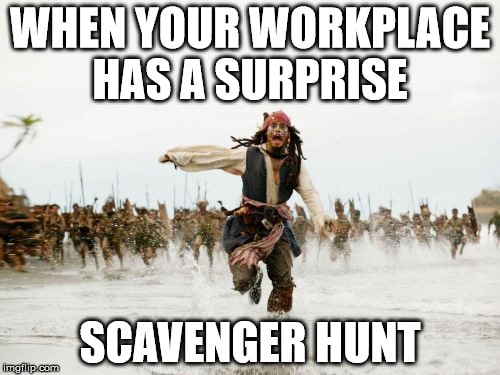 1/Stay-at-Home Scavenger Hunt
Along with the development of technology, more and more companies are adopting the model of working remotely with employees around the world. However, it is also a challenge to figure out what are effective employee engagement activities, but Home Scavenger Hunt is a good choice you don't want to miss out on. You can try some ideas for Home Scavenger Hunt like:
View from your bedroom windows
Take a selfie with your neighborhood
Take a short video of the weather outside at the moment and share it on Instagram.
Name three kinds of trees that grow in your backyard.
Take a 30-second clip of you dancing to any song by Lady Gaga.
Take a picture of your workspace at the moment.
2/ Meme Scavenger Hunt Ideas
Who doesn't love memes and the humor they bring? The Scavenger Hunt meme is not only suitable for groups of friends and family, but also one of the fastest ways to break the ice for your work team.
Let's hunt memes together with some of the suggestions below and see who completes the list the fastest.
When someone waves at you, but you have no idea who they are
What I look like at the gym.
When you follow a makeup tutorial but it doesn't turn out as you wanted.
I don't get why I'm not losing weight.
When the boss walk by and you gotta act like you are working.
When people ask me how life is going,
Christmas Scavenger Hunt Ideas
Christmas is an occasion for people to express their affection, and give wishes and warm feelings to those around them. To make the Christmas season meaningful and memorable, let's play Scavenger Hunt with your loved ones by following some of the suggestions below!
Someone wearing a green and red sweater.
A pine tree with a star at the top.
Take a picture with the Santa Claus you accidentally met out there.
Something sweet.
Three things appeared in the Elf movie.
Find a Snowman.
Christmas cookies.
Babies dress as elves.
Decorate a gingerbread house.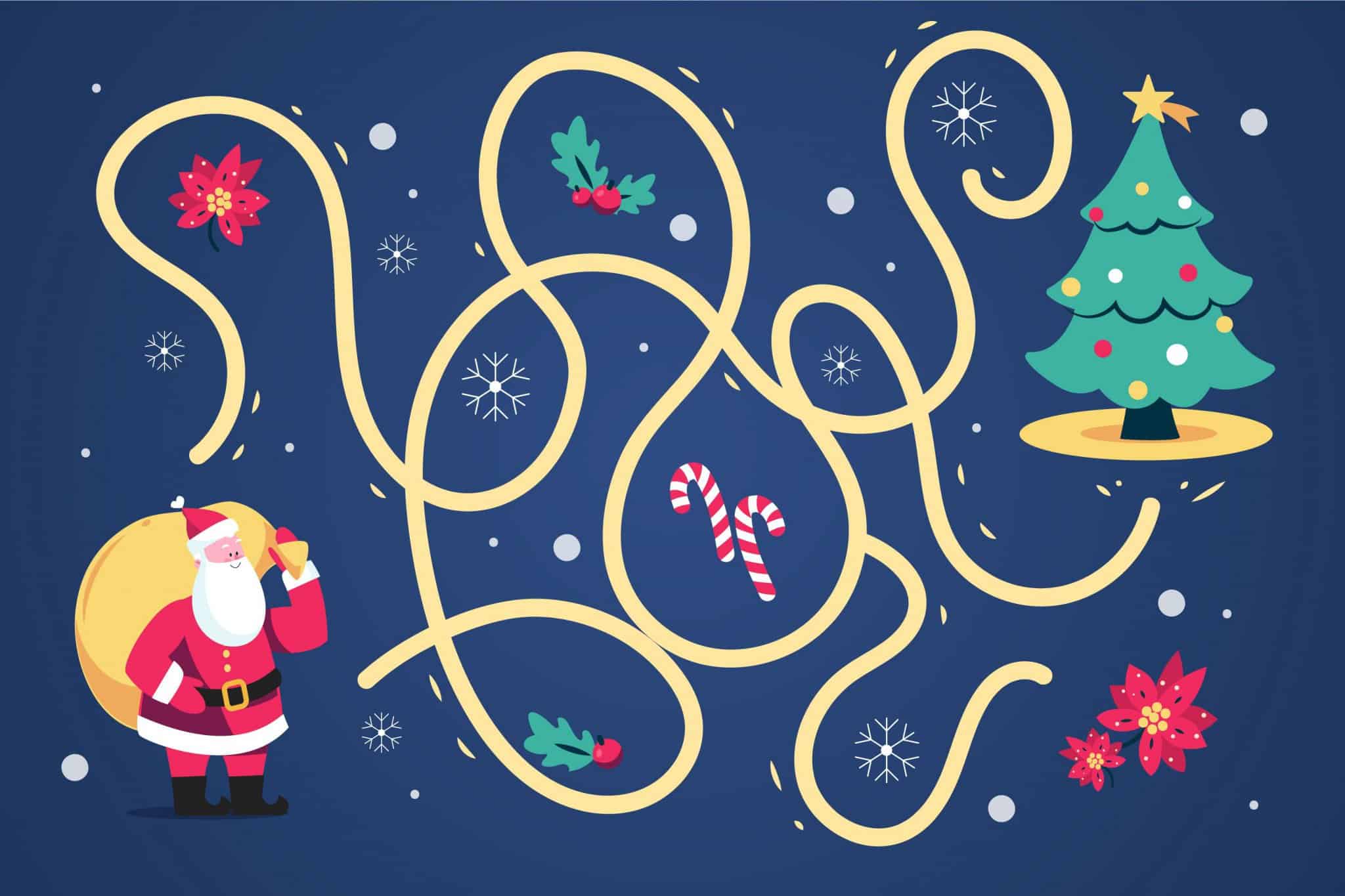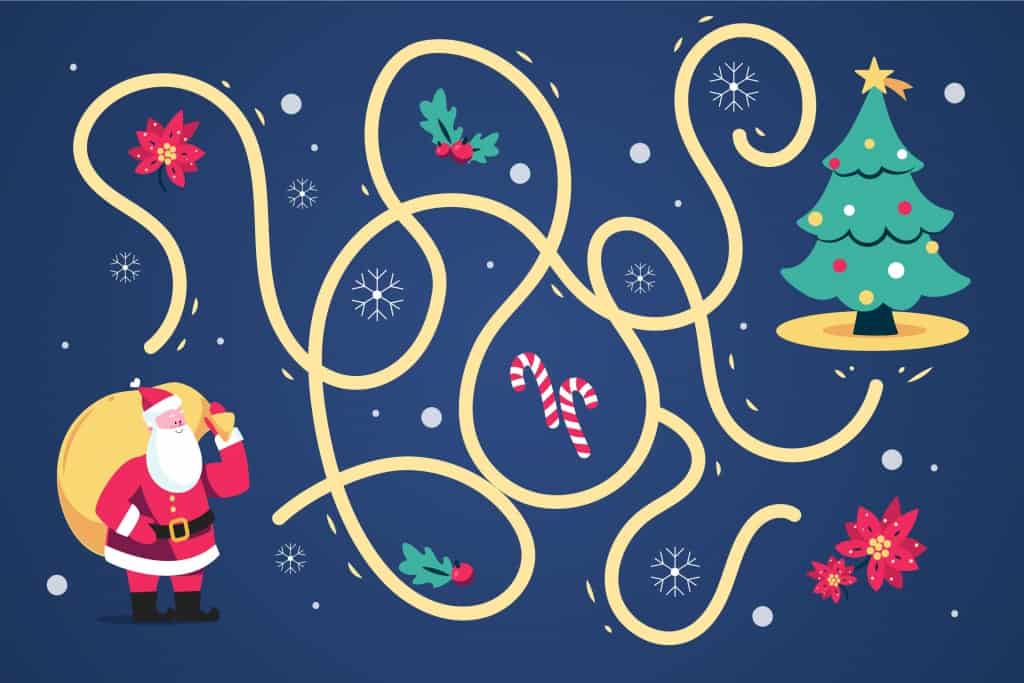 Steps For Creating An Awesome Scavenger Hunt
To have a successful Scavenger Hunt, here are the suggested steps for you.
Make a plan to determine the place, date, and time that the Scavenger hunt will take place.
Determine the size and number of guests/players that will participate.
Plan what specific clues and objects you need to use. What suggestions do you need to make about them? Or where do you need to hide them?
Redefine the last team/player list and print the Scavenger hunt clues list for them.
Plan the prize, depending on the concept and idea of the zombie hunt and the prize will be different. You should reveal the prize to the participants to make them more excited.
Key Takeaways
The Scavenger Hunt is a great game to stimulate your mind to focus in a short time. It not only brings joy, suspense, and excitement but is also a way to bring people together if playing as a team. Hopefully, the Scavenger Hunt ideas that AhaSlides mentioned above can help you have a fun and memorable time with your friends, family, and colleagues.
Also, don't forget AhaSlides has a huge library of quizzes and games ready for you if you're short on ideas for your next get-together.
Frequently Asked Questions
What are funny scavenger hunt ideas around the house?
The top 18 ideas are Sock Search, Kitchen Capers, Under-the-Bed Expedition, Toilet Paper Sculpture, Wacky Wardrobe, Movie Magic, Magazine Madness, Pun-tastic Pun Hunt, Junk Drawer Dive, Toilet Time Travels, Pet Parade, Bathroom Bonanza, Kid's Play, Fridge Follies, Pantry Puzzler, Garden Giggles, Tech Tango and Artistic Antics.
What are birthday scavenger hunt ideas for adults?
The 15 choices are Bar Crawl Hunt, Photo Challenge, Escape Room Adventure, Gift Hunt, Mystery Dinner Hunt, Outdoor Adventure, Around-the-World Hunt, Themed Costume Hunt, Historical Hunt, Art Gallery Hunt, Foodie Scavenger Hunt, Movie or TV Show Hunt, Trivia Hunt, Puzzle Hunt and DIY Craft Hunt
How to reveal scavenger hunt clues?
Revealing scavenger hunt clues creatively and engagingly can make the hunt more exciting. Here are 18 fun methods for revealing scavenger hunt clues, including: riddles, cryptic messages, puzzle pieces, scavenger hunt box, balloon surprise, mirror message, digital scavenger hunt, under objects, map or blueprint, music or song, Glow-in-the-Dark, in a Recipe, QR Codes, Jigsaw Puzzle, hidden objects, interactive challenge, message in a bottle and secret combinations
Is there a free scavenger hunt app?
Yes, including: GooseChase, Let's Roam: Scavenger Hunts, ScavengerHunt.Com, Adventure Lab, GISH, Google's Emoji Scavenger Hunt and Geocaching.