How are you feeling today? Mental health is essential nowadays as many people face burnout from work and life pressures. Listening to your inner emotion will help to improve mental health. So, let's find out your intuition by asking yourself how you are feeling today or how your day was at the end of the day.
Improve your personal mental health, and get more fun quizzes and games with AhaSlides Spinner Wheel.
Tips for Better Engagement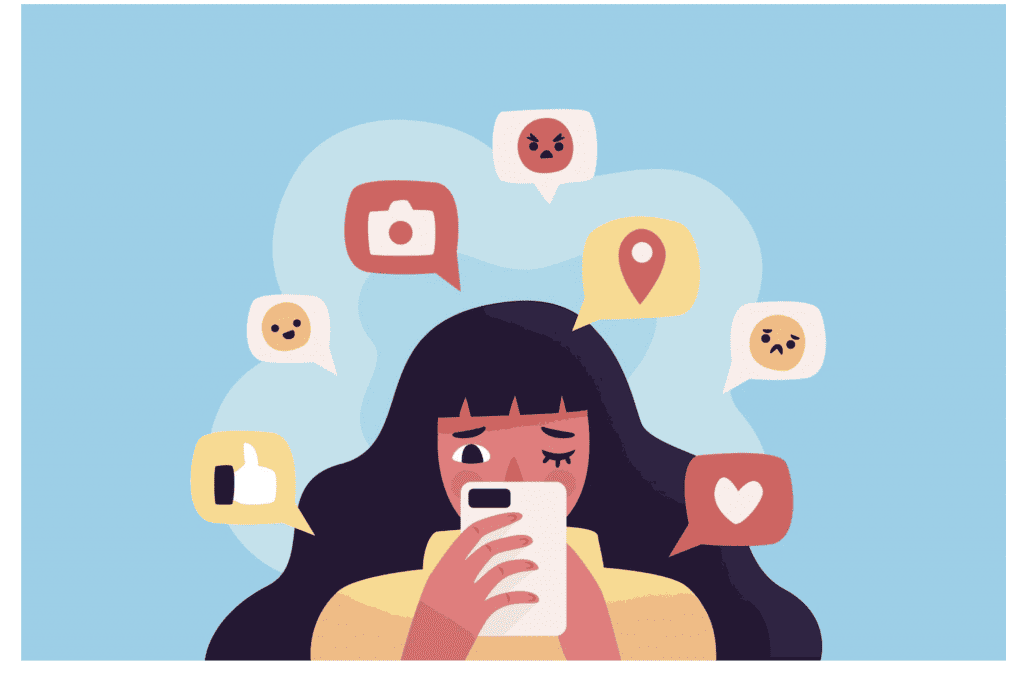 In addition, ask yourself the 20 How are you feeling Today quiz to understand your health in minutes.
Table of Contents
How Are You Feeling Today Quiz – 10 multiple choice questions
1. Why is your mood right now?
2. Why are you unhappy and empty?
a/ I am tired to keep working on what I don't like.
b/ I and my mate argue over something that is not important.
c/ I want to make a change but I am afraid of it.
3. Whom do you want to talk to right now?
a/ My mother/father is the first person I can think of.
b/ I want to talk with my best friend.
c/ I don't have a trusted person to share my emotion with right now.
4. When someone wants to talk to you at the party, What is your first thought?
a/ I am not a good speaker, I am afraid to talk something wrong.
b/ I am not interested in talking with him/her.
c/ I am so excited, he/she seems so interesting.
5. You are having a conversation but you don't want to continue talking, what is your thinking?
a/ It is a boring conversation, I don't know if I stop it he/she will feel sad.
b/ Directly stop a conversation and tell them that you have a business later.
c/ Change the conversation topic and try to make the conversation more fun.
6. Why am I so nerve-racking?
a/ This is my first time presenting my idea
b/ It is not my first time doing the presentation, but I am still nervous, is it a mental problem?
c/ Maybe I deadly want to win this competition whatsoever.
7. You have earned achievement but you feel empty? What happened?
a/ I achieve a lot, now I just want to relax.
b/ I am afraid of losing in my next challenge.
c/ It is not what I wanted. I did it because it is my parent's expectation.
8. What do you think when there is someone keeps offending you or behaving rudely to you?
a/ She/He is my friend, I know she/he didn't do it on purpose
b/ I am afraid to say the truth. I should ask for help.
c/ It is so a toxic relationship. I have to stop it.
9. What is your goal right now?
a/ I am setting a new goal. I want to keep my life alive by being busy taking on new challenges.
b/ I achieved more than what I expected, it is time to relax. I don't have any goals to achieve now.
c/ There is a long journey, and I have to keep my focus on other goals.
10. Is there anything that will affect you to make a decision on whatever it is?
a/ I am a decisive person, I know what is best for me.
b/ I am easy to be affected by other opinions.
c/ I like to ask for advice before making a decision.
How Are You Feeling Today? – 10 Open-ended Questions
11. You have made a mistake, what is your feeling right now?
12. You find bored, what is the first thing you want to do?
13. You and your best friend argue, neither you nor your friend is completely wrong and right, what should you do?
14. You are worried about how others think bad about you, what should you react?
15. When someone gives you a compliment, but you don't know how to react, what should you do?
16. You have finished an exhausting day, what have you been through?
17. Have you been outside today? If not, why?
18. Have you done exercise today? If not, why?
19. You have a deadline coming but you don't have the motivation to work hard, what have you done today?
20. How are you feeling today? How do feel about listening to negative/positive news?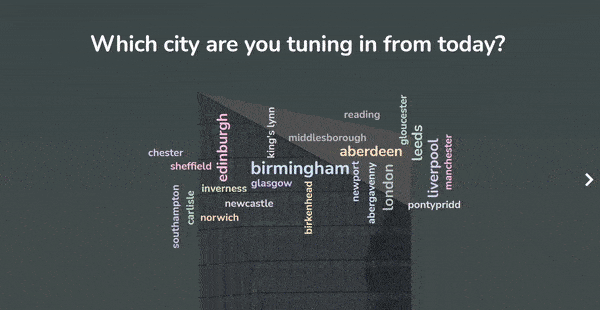 Looking for More Fun During Gatherings?
Gather your team members by a fun quiz on AhaSlides. Sign up to take free quiz from AhaSlides template library!
🚀 Grab Free Quiz☁️
Takeaways
AhaSlides is one of the best presentation tools that can help lessen your workload and study presentations. You can easily sign up for free and look for other theme quiz templates.
How are you feeling today? You are the only one who knows yourself and what is best for your recovery and improvement. Don't let negative feelings or opinions from others let you down. Furthermore, if you see your friend or someone you know is facing a problem, let's can ask your friend how are you and ask for more details with our suggested questions.
Try AhaSlides right now to save your time, money, and effort.
FAQ
Frequently Asked Questions
---
Got a question? We've got answers.
You can try to (1) Set clear goals (2) Prioritize and focus (3) Practice consistently with your mission (4) Use effective learning techniques (5) Get feedback from other people (6) Stay motivated and (7) Manage your time effectively
There are 6 actions you can try, including (1) Prioritize self-care (2) Build supportive relationships (3) Practice positive thinking (4) Seek professional help (5) Engage in meaningful activities and (6) Set boundaries and manage stress
There are few ways to express your feelings, including (1) "I'm feeling great, thanks for asking!" (2) "I'm doing okay, how about you?" (3) "To be honest, I've been feeling a bit down lately." (4) "I've been feeling a bit under the weather, I think I might be coming down with a cold."