You've practiced your speech, you've calmed your nerves, and you've called your mom. All that's left is to pick your presentation outfit and leave the house. However, it's complicated because you're in the tech industry and you're wondering what to wear to a presentation. The following tips will help you feel great about what you choose to wear.
1. Know your audience
Dress like your audience (or just a little better). If you're presenting to a tech start-up, you want to dress like them, which probably consists of jeans, a shirt, and comfortable shoes. Dressing in a full-blown suit in this case would be a mistake. More specifically, it could deliver a wrong message: that you are taking things more seriously than them and you are not familiar with the work environment. This lessens your ability to connect with the audience!
*A note on presenting to investors*
If you're a techie presenting in front of investors, be aware of that maybe a polo would work better than a band-tee. Keep it casual, but a little nicer. They know you are start up! Also, do a little research on where these investors are coming from. Is there a cultural difference? Keep this in mind as you don't want to offend someone by the way you dress.
Cleanliness is key. I'll leave it at that.
2. Tech style icons

The man, the myth, the legend, the turtleneck. Steve Jobs is known for his black mock turtleneck, jeans, and New Balance sneakers. A classic tech presentation outfit. It's simple, not distracting, and looks great on camera.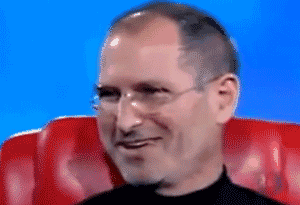 Why did he wear the same everyday? The answer is decision fatigue. In other words, he saved brain power by not having to make outfit choices so he could make room for the thousands of other decisions he had to make throughout the day. We can learn a lot from Jobs' sleek and classic look.
3. Are you being recorded?
The way we look in real time will appear differently on camera. Find out if you are being recorded at this event to avoid common outfit mistakes. Patterns may look distorted and funky on camera. Therefore, pastels and neutrals tend to look best. In terms of makeup and hair – simplicity is your best friend.
On camera, basic makeup with a matte finish is great. On the contrary, glittery makeup can be distracting to you and your audience (unless you presentation is about glittery makeup – then totally disregard this tip)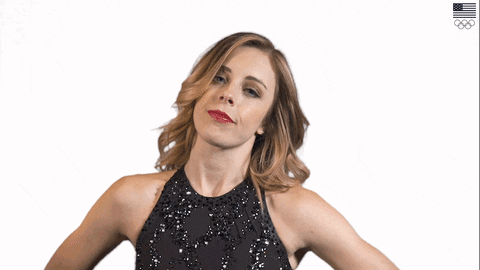 Believe it or not your hairstyle can affect your performance. For example, if you're constantly playing with a strand that gets in your face, or a clip that is too uncomfortable to avoid – your poise, confidence, and composure will be compromised. How are you supposed to change the world with your speech when you're concerned about if your bangs are in place? My advice, pull the hair back and get it out of your face.
4. Be comfortable
Being uncomfortable while presenting is the worst thing you can do to your confidence and your performance. If those shoes look cool but pinch the heck out of your toes – don't wear them. If those pants have diamond encrusted sequins but those sequins make you itchier than when you had chicken pox in first grade – don't wear them.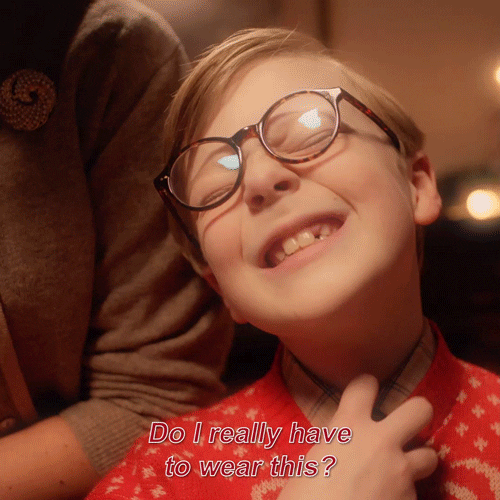 You want to be able to move and be animated on stage. Use your best judgement – maybe jump around and dance in your selected outfit to see if will actually work for you.
5. In conclusion, be yourself
None of these tips mean anything if you're dressing like someone you're not. If you're a creative type – bring that out in your outfit choice. For instance, if you feel like you'll deliver your best presentation in loud and clashing colors, wear loud and clashing colors!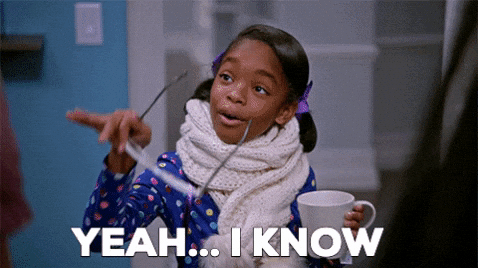 Your presentation, introduction, and its content are the most important things. However, confidence can really make or break your overall performance. What you wear and how you feel about it affects your self-esteem. The biggest take away from this article is confidence is the best outfit you can wear. The rest is optional.
External links
More tips with AhaSlides