How well do you know about Webinar platforms? And, How to upgrade your online meeting with the Best Webinar Platforms and online presentation software?
In the age of digital transformation, half of the work and learning process works remotely. Numerous new forms of online meetings and learning lịke webinars, workshops, online courses, fan meetings, and more are in high demand. Thus, there is a high increase in using webinar platforms to make these virtual activities more qualitative, and more effective.
If you are wondering why webinar platforms are the key future trend of human interaction and communication, here is the answer:
| | |
| --- | --- |
| When did the webinar start? | 1997 |
| Best webinar platform for education | LiveStorms |
| How long should the webinar be? | Approx 60 minutes |
| What is the original webinar? | Web conferencing began in the 90s |
Overview of Best Webinar Platforms
Table of Contents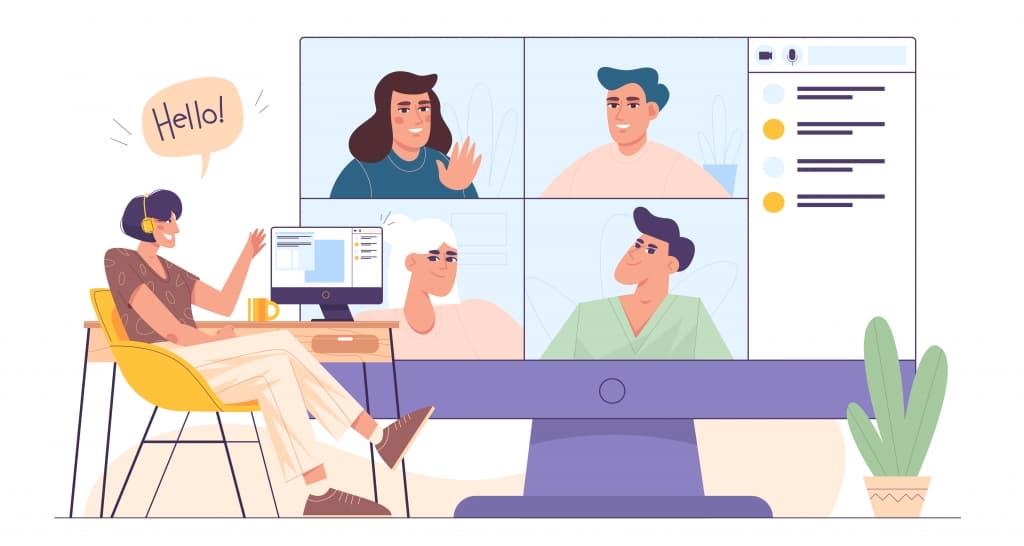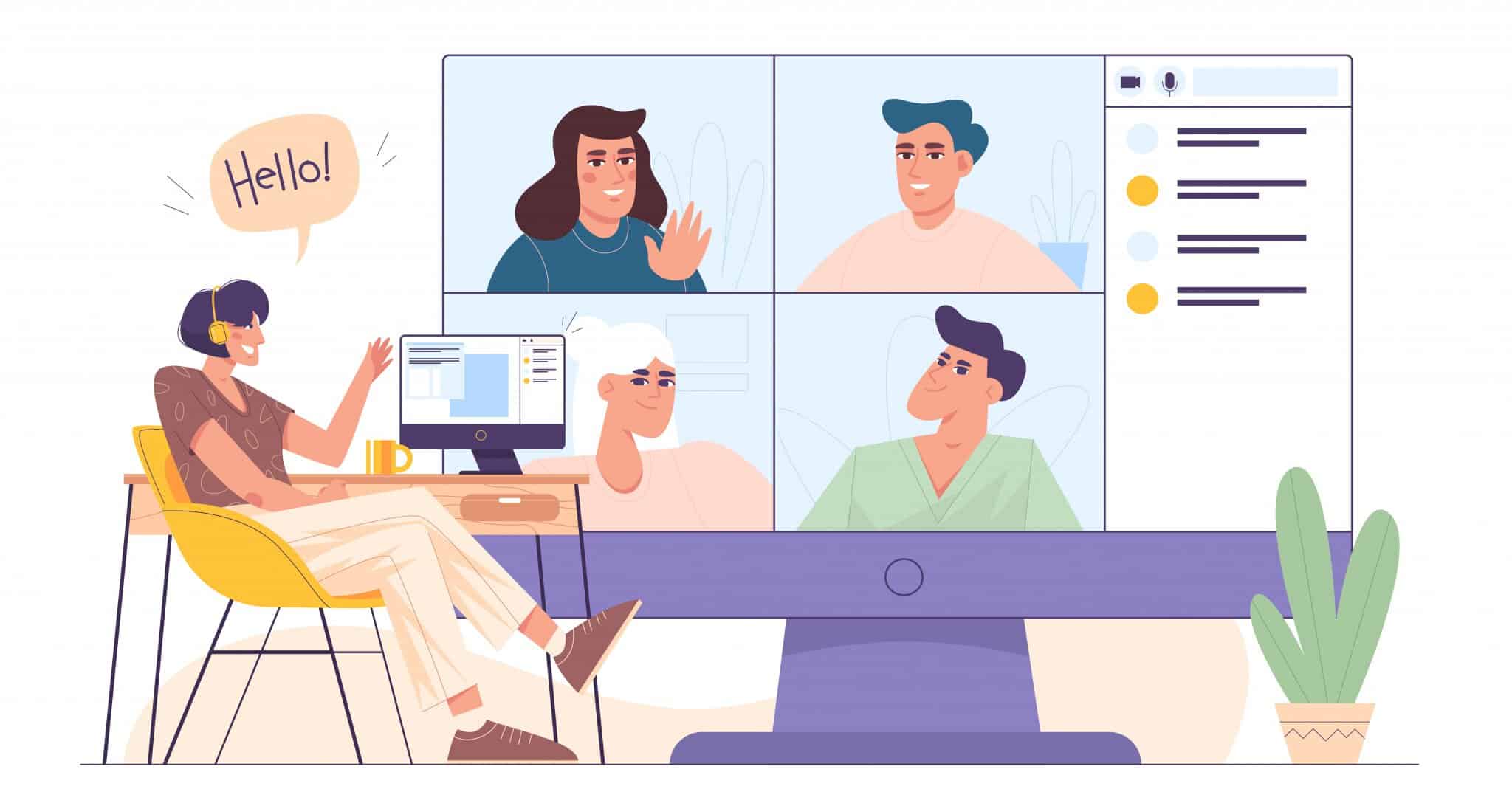 What is a Webinar Platform?
A webinar platform is a site used to host events online for a small to a huge audience range. In most cases, a webinar platform supports both a straightforward broadcast on its website or on its downloadable application on your touch points. You must register to use its features and open or participate in the events hosted via its platform.
Tips for Better Engagement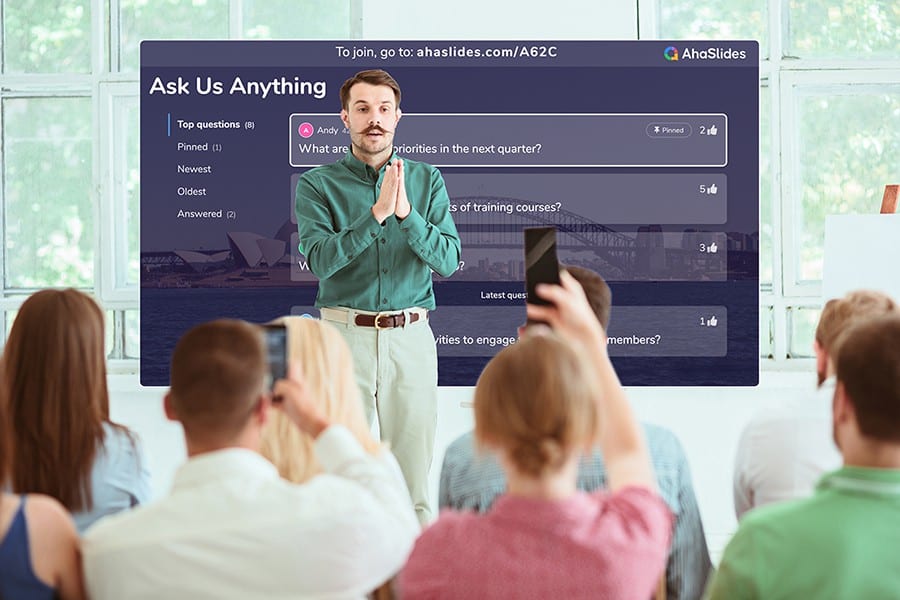 Start in seconds.
Get free templates for your next interactive presentation. Sign up for free and take what you want from the template library!
🚀 Grab Free Account
Uses of Webinar Platforms
Webinar platforms are important nowadays and recommended for online and offline-to-online businesses, from SMEs (Small and Medium Enterprises) to big corporations. It is a mistake if your organization doesn't use any webinar platform. There is much evidence showing webinar platforms play an important role to deliver organizational and learning success.
It is an ideal way for business to interact and communicate with your employees and customers. You can create professional conferences, training, sales demonstration, marketing strategy, and beyond on webinar platforms. In the educational context, it is an excellent tool for enrolling, course introduction, and free or certificated courses with different interactive features.
When hosting a virtual event in webinar platforms, here are what you get:
You can reach new audiences and potential customers.
You can build up a cost-effective content marketing strategy.
You can deliver and convey information clearly and captivating.
You can keep your employees excited and inspired with various team-building activities
You can save your cost on hosting meetings, discussions, etc with your remote employees.
You can learn many amazing courses, especially foreign languages without investing too much money on abroad.
Top 5 Best Webinar Platforms of 2023
When it comes to deciding which webinar site is the right collaboration platform for your organization, you can consider the top five followings. Read through these pros and cons to get more insight into each of its advantages and limitations to find out the most suitable one to improve your webinar quality and engagement.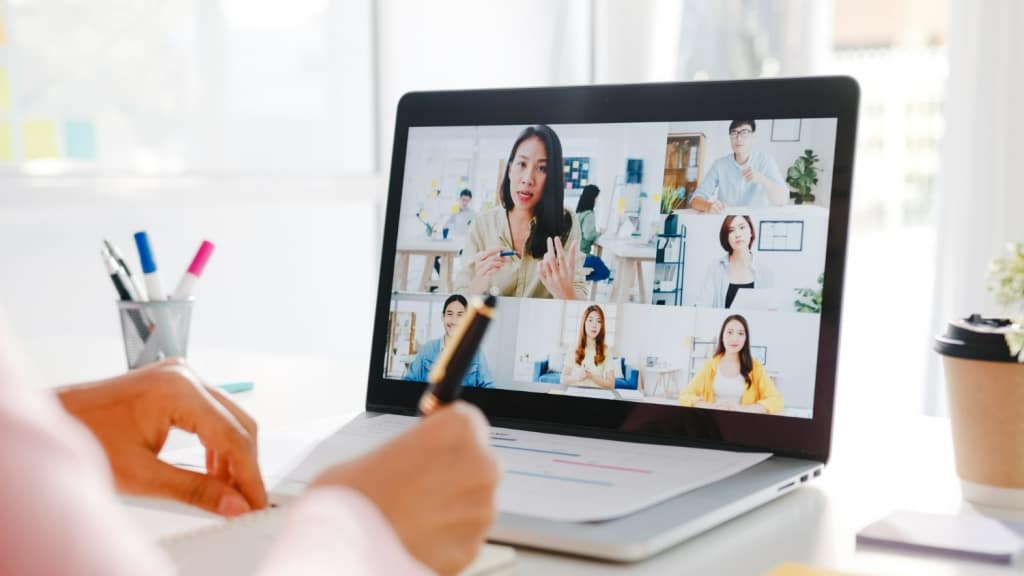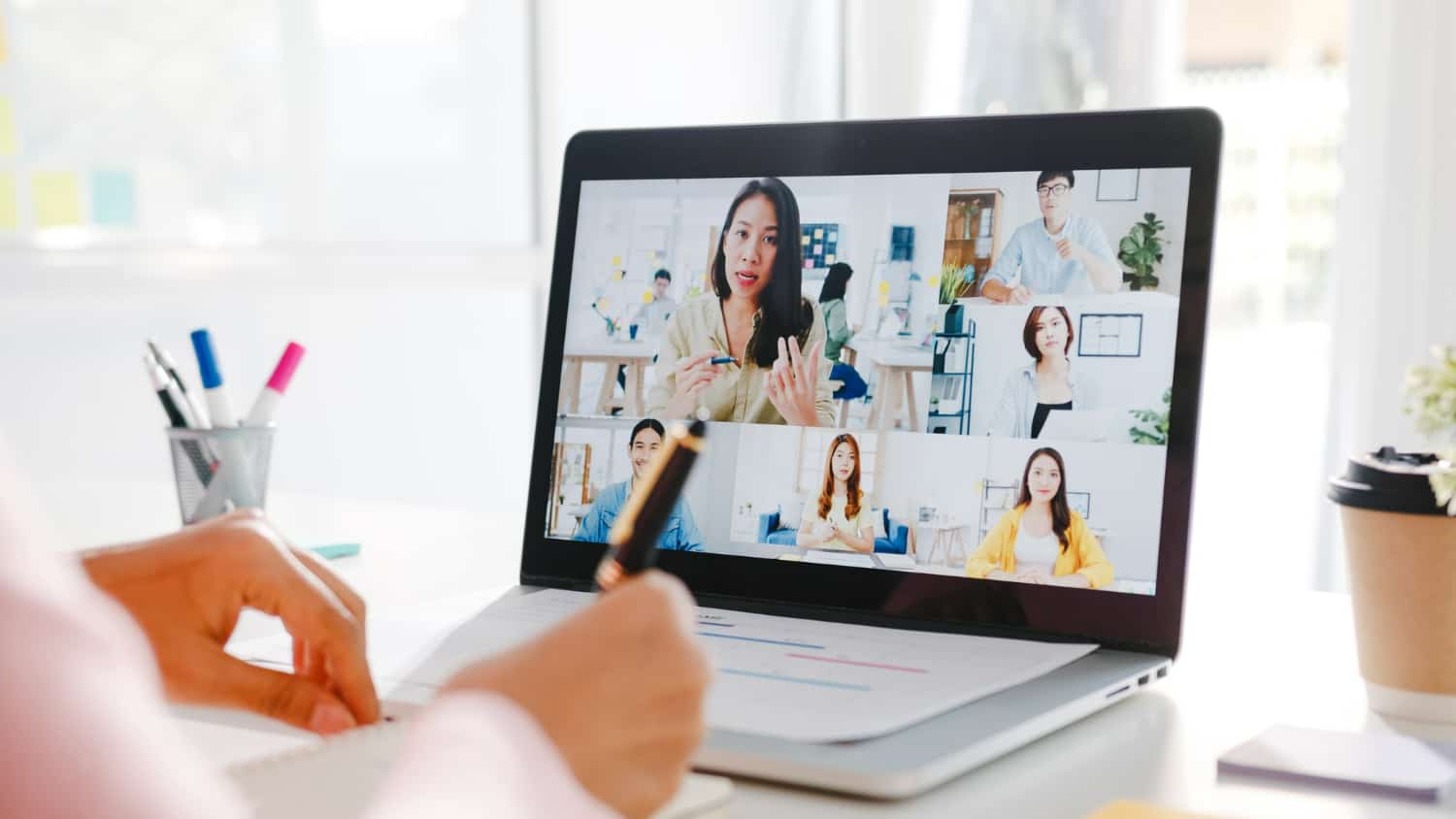 #1. Zoom Events and Webinars
HD webinar recordings
Livestream to YouTube, Facebook, Twitch, etc.
Landing page builder
CRM integration
Providing breakup room
Attendee Live Chat with online polls and Q&As
Webinar reporting and analytics
Unpredictable video and audio quality
Admin settings are dispersed between the app and web portal
No performance at the time of the video presentation
#2. Microsoft Teams
Integration with Outlook and Exchange
Editable sent messages
High-resolution video conferencing
Ability to store media files and documents
Gifs, live chat, emoji reactions, and whiteboard
Easy-to-use interface
Offer budgeted pricing
Not suitable for webinars larger than 100 participants
Live chat can become buggy
Slow screen sharing capability
#3. Livestorms
Integration with LinkedIn
Email cadences
Pre-built registration forms
Analytics dashboard and data export
CRM integration and real-time contact list
Offer engaging chat, Q&A, polls, virtual whiteboards, emoji reactions, etc.
Custom landing page and design
Easy room access via a browser-based platform
Automated invites, reminders, and follow-ups for continuous engagement
Virtual backgrounds
Lack screen sharing features on mobile devices
Lack private rooms for the team´s exercises
#4. Google Meetings
Multiple webcam streams
Scheduling for meetings and events
Interactive Whiteboards
Audience polling
Secure file sharing
Confidential attendee list
Sound in streaming platforms like Youtube is lost while sharing screen
Not more than 100 participants.
No session recording feature.
#5. Cisco Webex
Virtual background
Unique locking system for a specific video seen in screen sharing
Ability to blur or replace the chat background
High-quality audio and video support
Offer polling tools and breakouts
The appearance touch-up feature is not available
Don't support Microsoft office documents
Lack of intelligent noise filtering
Tips to be more Interactive with Webinar Platform
When holding any interactive and collaborative events like webinars, besides choosing the right webinar platforms to match your needs and budgets, it is essential to think of your webinar content quality, like what to do with the boring presentation, which kind of quiz and game you can add, which ways to make your survey get high response rates, and etc… There are a few tips that you can consider to leverage your webinars: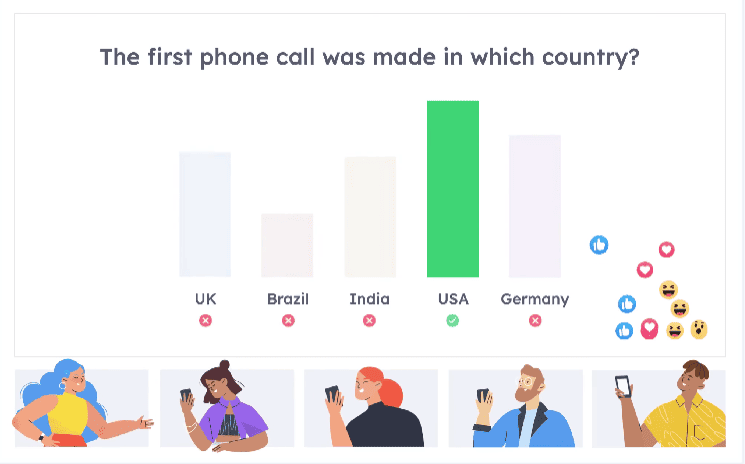 #1. Icebreakers
Before going into the main part of your webinar, warming up the atmosphere and getting familiar with the audience with icebreakers is a good starting point. By playing some funny icebreakers, your audience will feel more comfortable and ready for listening to the next part. Icebreaker ideas vary, you can create any interesting topic to attract your audience's attention. You can kick off your webinar with some funny or hilarious questions, for example, Where in the world are you? or Would you rather…., but should be related to the webinar's topic.
#2. Entertain your audience
To avoid making your audience feel bored or tired, cheering up them with games and quizzes can be a good idea. People love taking challenges, and looking for answers or showing their wisdom. You can create quizzes that are topic-relevant. You can look for many games that are suitable for online webinars, such as Two Truths and a Lie, Virtual scavenger hunt, Pictionary, and so on… Don't forget to reward your audience's participation with some free giveaways or lucky prizes.
#3. Include Poll and Survey
For a webinar success, you can think of doing a live poll and survey during your webinar. It can be distributed during a break session or before ending the webinar. Your audience will feel the value of being asked about the evaluation of what makes them satisfied or dissatisfied. For example, if it is a training webinar, ask about their work satisfaction, desire for career development, and compensation.
#4. Use an interactive presentation software
Regarding these in-question problems, using presentation supplement tools like AhaSlides can be an excellent idea. With various AhaSlides features, you can create your webinar content that is more attractive and engaging. To make your giveaways more thrilling and exciting, you can use the Spinner Wheel of Prize via AhaSlides Spinner Wheel.
It is easy to customize as well as records of the participants' names and what they get after joining the spinning. With many well-designed quizzes and icebreaker templates, you can save time and effort and quickly engage and motivate your audience. Besides, AhaSlides also offer a Word Cloud feature if your webinar runs a brainstorming session.
Let's Wrap it up
Whether you are responsible for an upcoming webinar and want to improve it or are simply interested in learning more about best webinar platforms, it is crucial to understand why they are so popular nowadays and used by almost all businesses and organizations. So, what is the best webinar platform? It depends on your kind of presentation, and your audience's insights. Properly learning about noble ways of improving webinars, such as webinar support tools like AhaSlides, is the best way to boost your organization's performance and success.
FAQ
Frequently Asked Questions
---
Got a question? We've got answers.