What to Eat for Lunch? Even if you are so busy, don't forget to enjoy a delicious and healthy lunch to keep you full and focused for the rest of the day. Skipping lunch or opting for unhealthy fast food can leave you feeling sluggish and unproductive. But what to eat for lunch?
We've compiled a list of The 20 Diverse and Best lunch ideas to Satisfy Your Hunger Cravings. Let's check it and find out what is your favourite taste!
Table of Contents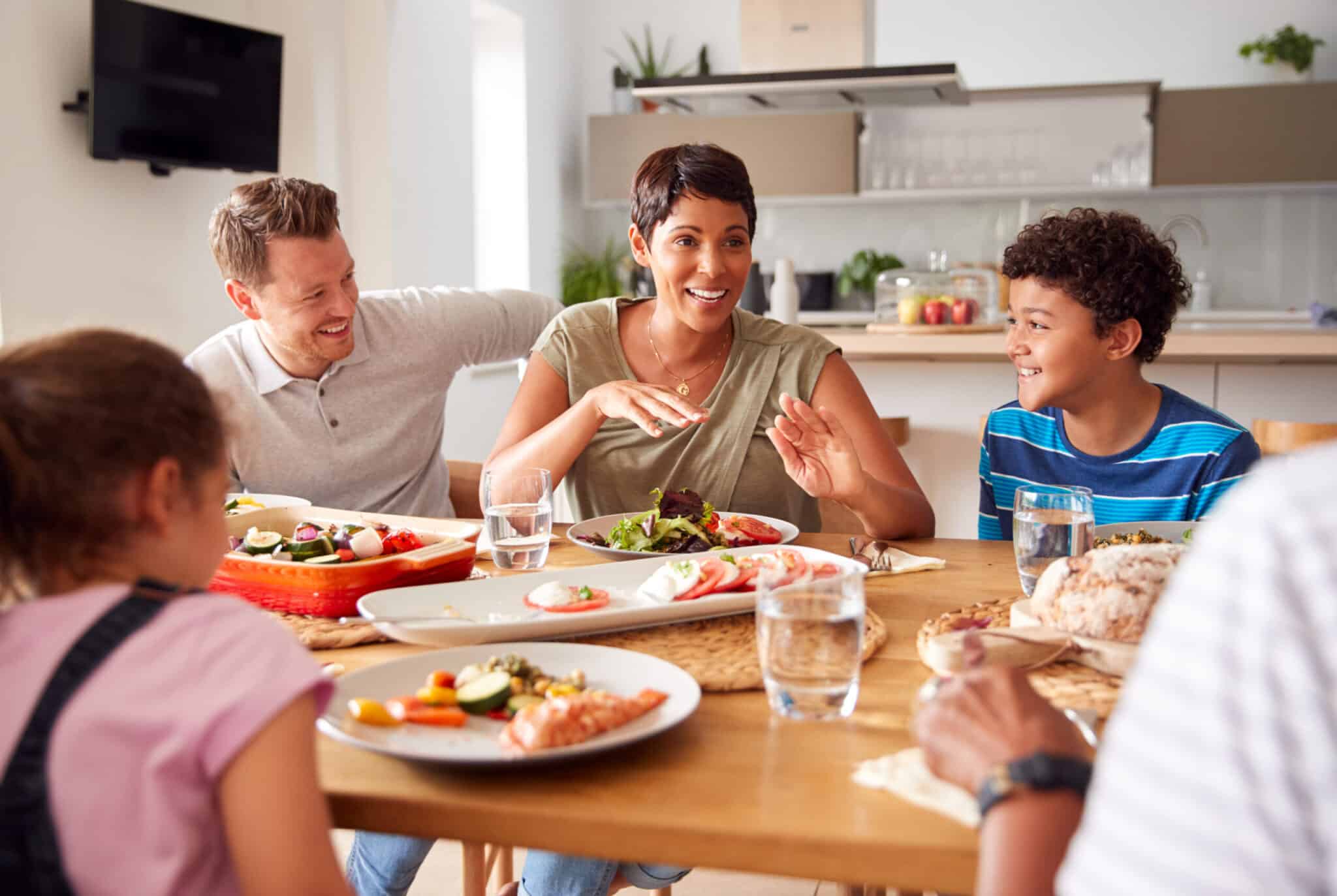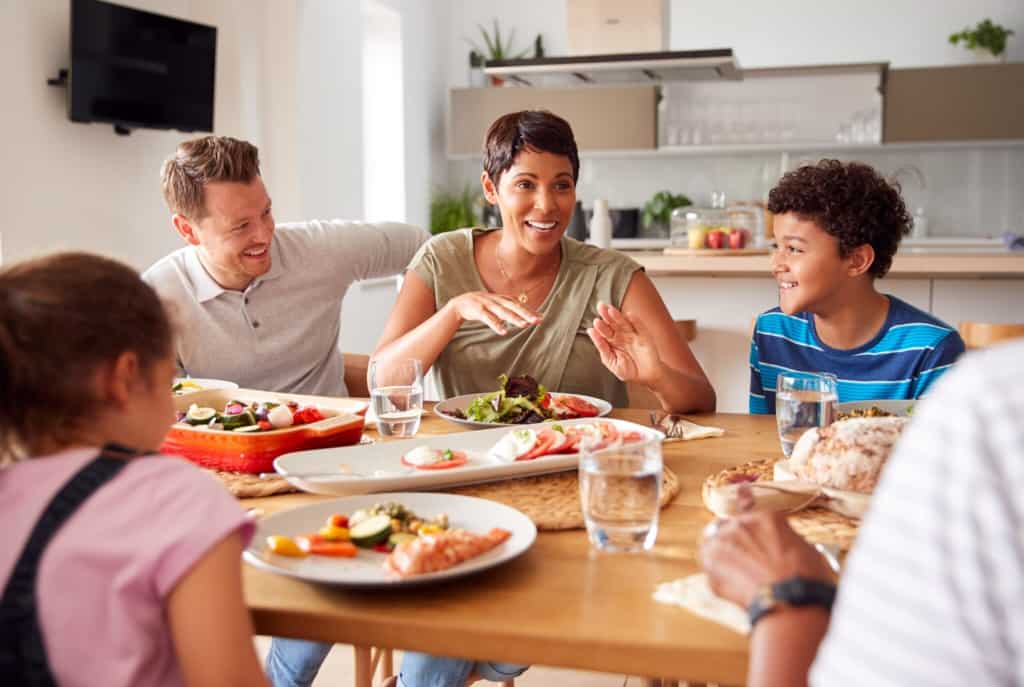 Discover more Fun Ideas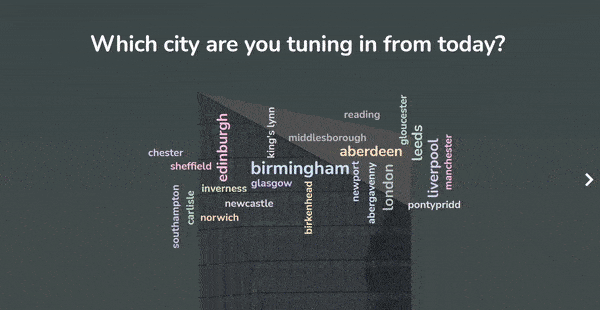 Start in seconds.
Add more funs with the best free spinner wheel available on all AhaSlides presentations, ready to share with your crowd!
🚀 Grab Free Quiz☁️
The Importance of Having Lunch
A healthy lunch is essential for maintaining a balanced diet and providing your body with the necessary nutrients to stay energized and focused. Eating a balanced lunch will not only improve your physical health but also your mental health. Studies have shown that a healthy diet can improve mood and cognitive function. Therefore, taking the time to plan and prepare a healthy lunch is a crucial step in maintaining overall well-being.
What to eat for lunch? – Easy lunch ideas
Simple and quick lunch can be a supper saviour when you are rustling up in midweek. With easy-to-prepare ingredients, you can please yourself and the family without time-consuming, but still healthy.
Recipe 1: Greek Yogurt Tuna Salad
Greek yogurt is an excellent substitute for mayonnaise in tuna salad, making it a healthier option. Mix canned tuna, Greek yogurt, diced celery, and red onion in a bowl. Season with salt, pepper, and lemon juice. Serve on top of a bed of lettuce or with whole-grain crackers.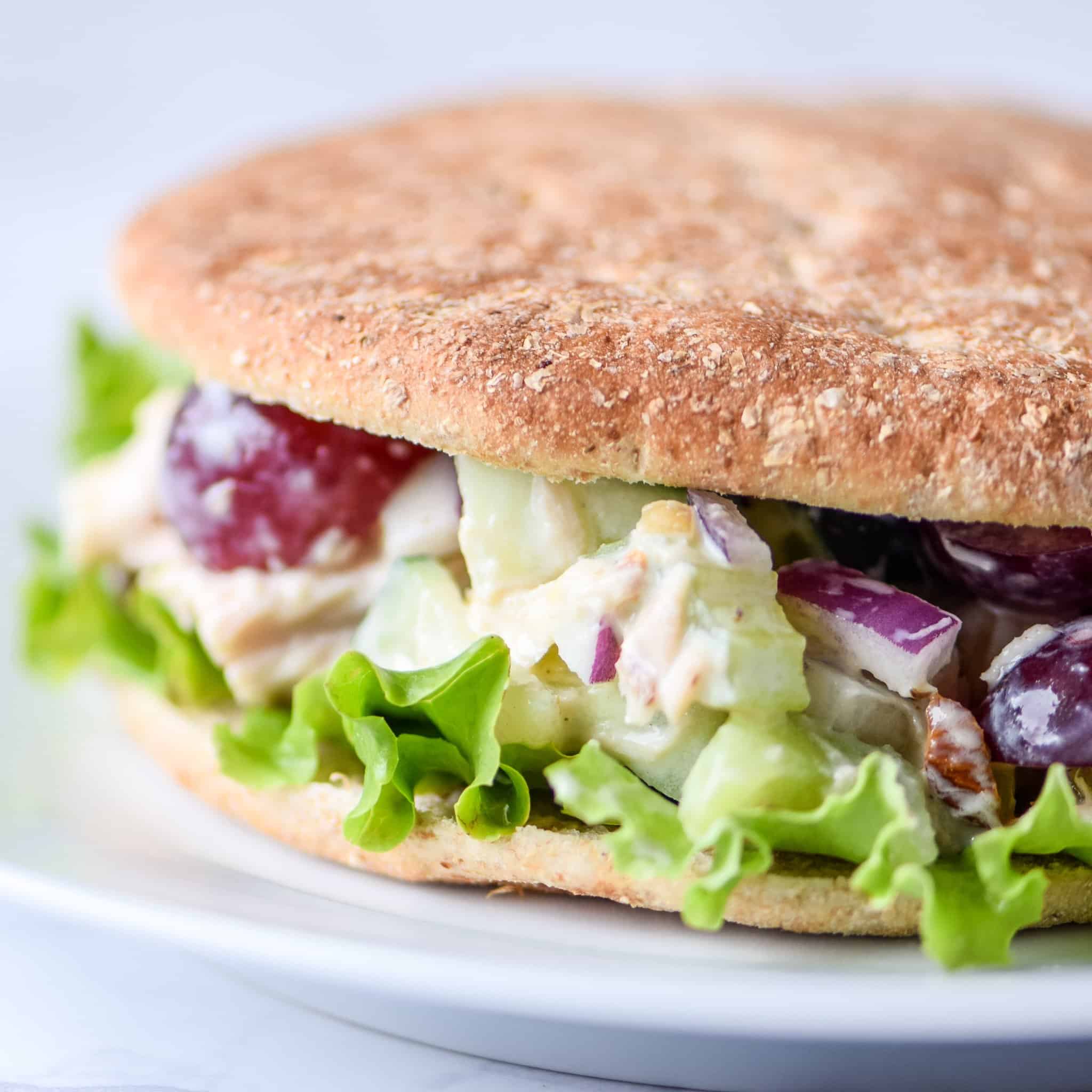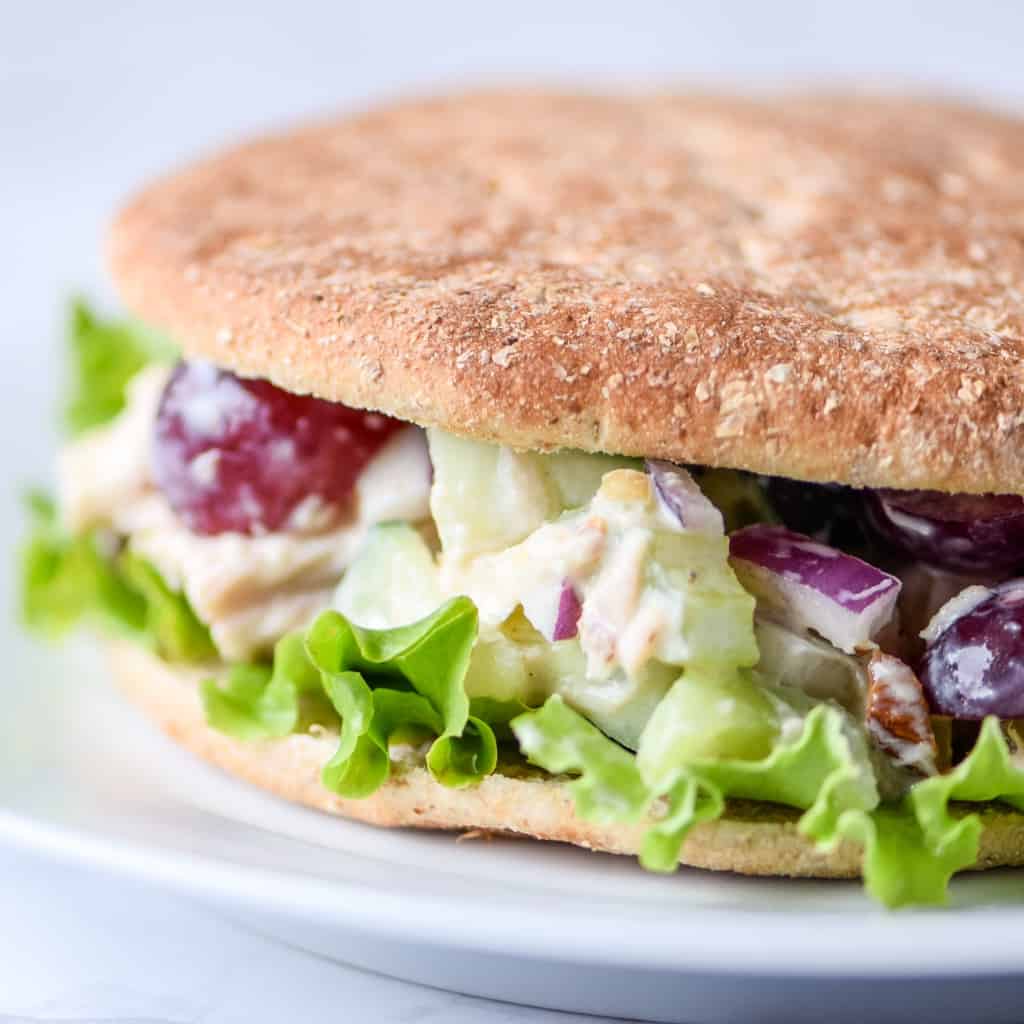 Recipe 2: Tuna salad sandwich
This classic sandwich is a great lunch option for those who love seafood. It's made with canned tuna, mixed greens, tomato, and a low-fat mayonnaise dressing. It's a filling and healthy lunch option that's low in calories and protein.
Recipe 3: Apple, fennel and clementine salad with mackerel
You can add a bit of vibrance and colour to those chilly evenings with the mouth-watering recipe. By combining a large salad, pomegranate-glazed mackerel with fresh clementines, along with some crunchy apple and fennel, you have made a refreshing change to your daily tastes.
What to eat for lunch? – Healthy lunch ideas
Do you know that you can prepare a healthy lunch with low-cost ingredients and low-waste cooking methods at home? Here are thorough guidelines for you to refer to:
Recipe 4: Grilled Chicken Salad with Avocado Dressing
This salad is not only healthy but also incredibly delicious. Start by grilling a chicken breast and set it aside. In a bowl, mix together chopped lettuce, cherry tomatoes, sliced cucumbers, and sliced avocados. Mix mashed avocado with Greek yogurt, lime juice, and honey for the dressing. Top the salad with the grilled chicken and drizzle the dressing over it.
Recipe 5: Quinoa and Black Bean Bowl
Quinoa is a great source of protein and fibre, making it an excellent choice for a healthy lunch. Cook quinoa according to package instructions and set it aside. In a pan, sauté black beans, corn, and diced tomatoes. Add cooked quinoa to the pan and mix everything together. Serve with a dollop of Greek yogurt and sliced avocado on top.
Recipe 6: Sweet Potato and Black Bean Tacos
Sweet potatoes are a great source of fibre and vitamin A, making them a healthy addition to any meal. Start by baking sweet potato cubes in the oven until they are tender. In a pan, sauté black beans, diced tomatoes, and diced onions. Warm up whole-grain tortillas in the oven and assemble the tacos with the sweet potato cubes and black bean mixture. Top with shredded cheese and salsa.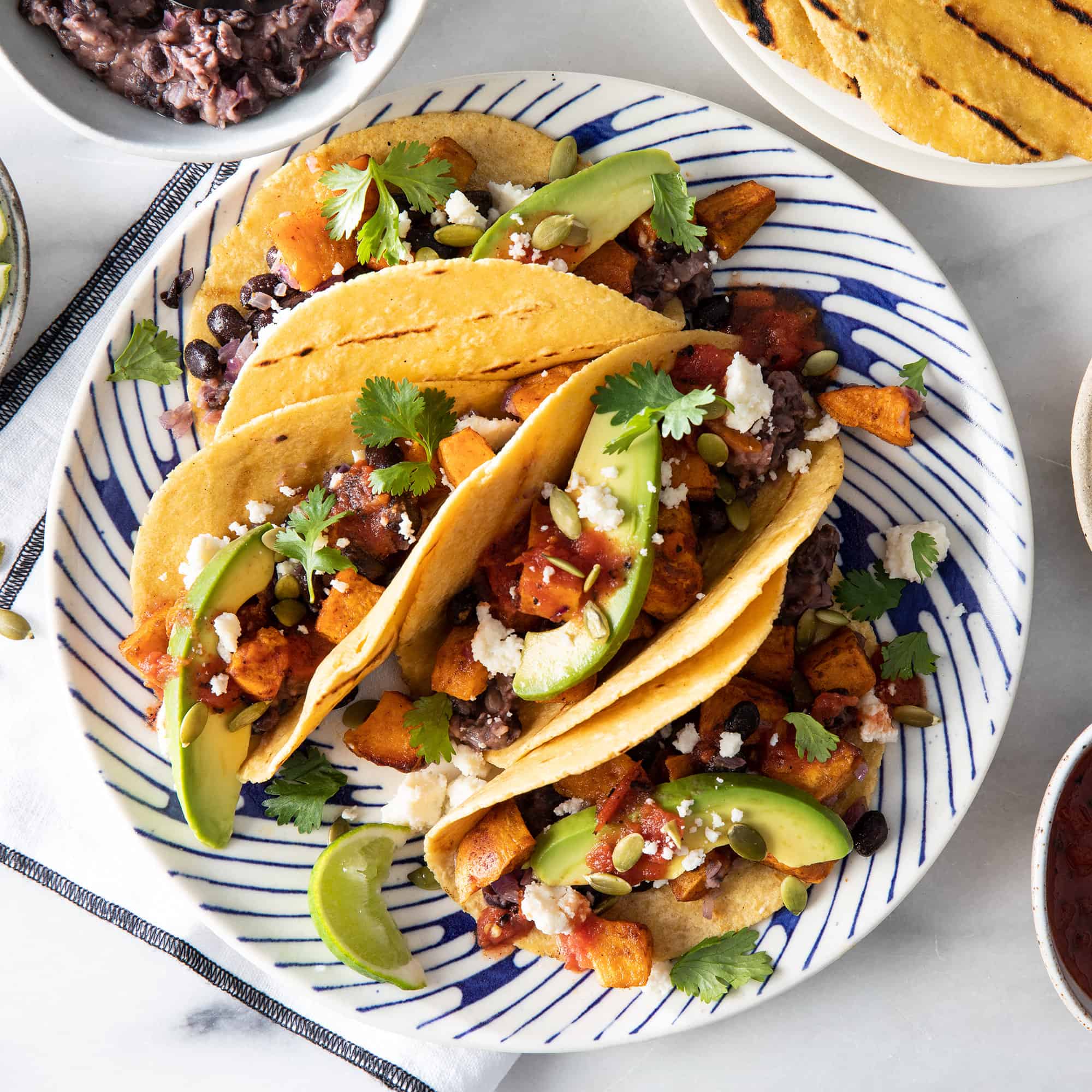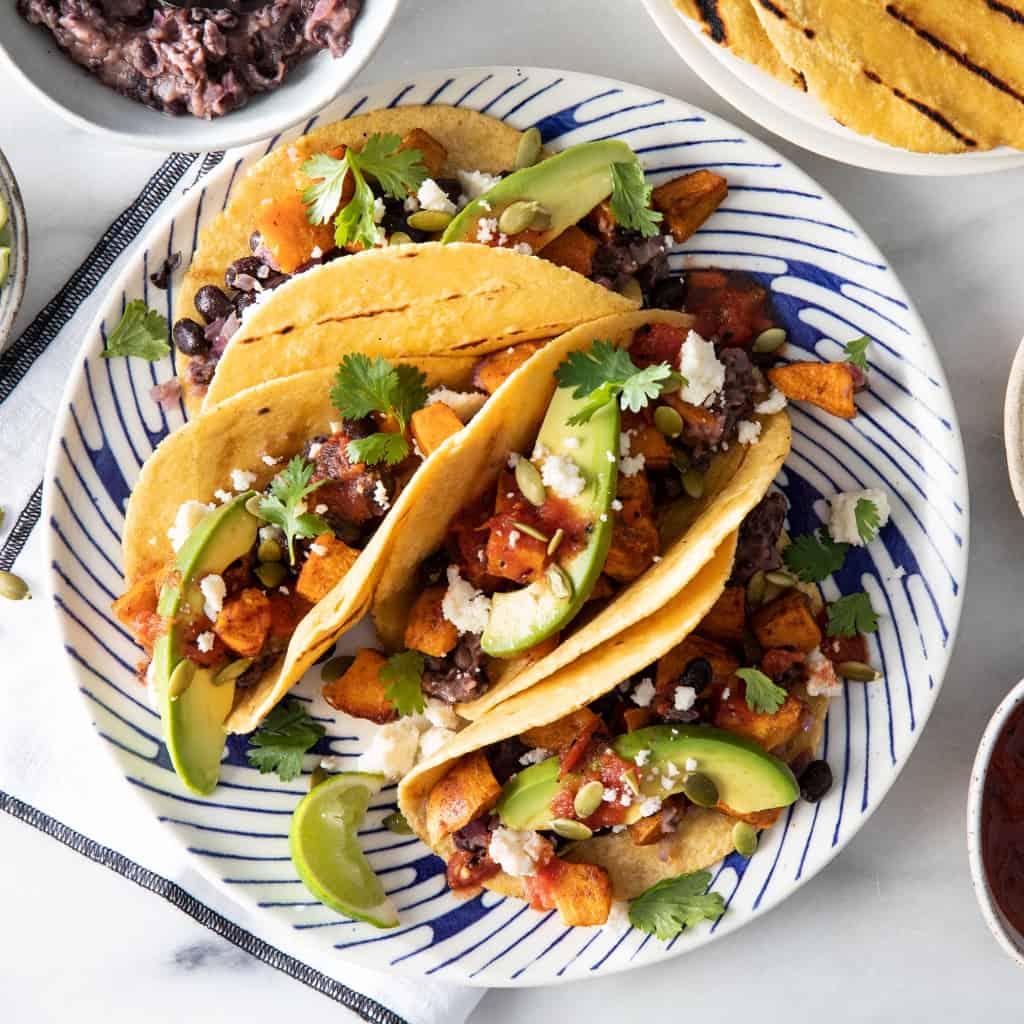 What to Eat for Lunch? – Diet lunch ideas
For people who are on diet, eating the same thing every day is a common story. However, there is a time you will have a bit of a loss of appetite or food-carving. Updating your healthy diet plan with these budget-friendly and energy-efficient recipes.
Recipe 7: Veggie and Hummus Sandwich
This sandwich is not only healthy but also vegetarian-friendly. Start by spreading hummus on whole-grain bread. Add sliced cucumbers, sliced tomatoes, shredded carrots, and lettuce. Sprinkle with feta cheese and season with salt and pepper.
Recipe 8: Roasted Vegetable and Chickpea Bowl
Roasting vegetables brings out their natural sweetness and makes them a delicious addition to any meal. Start by roasting vegetables such as sweet potatoes, broccoli, and cauliflower in the oven. In a pan, sauté chickpeas, diced tomatoes, and diced onions. Serve the roasted vegetables and chickpea mixture over a bed of brown rice.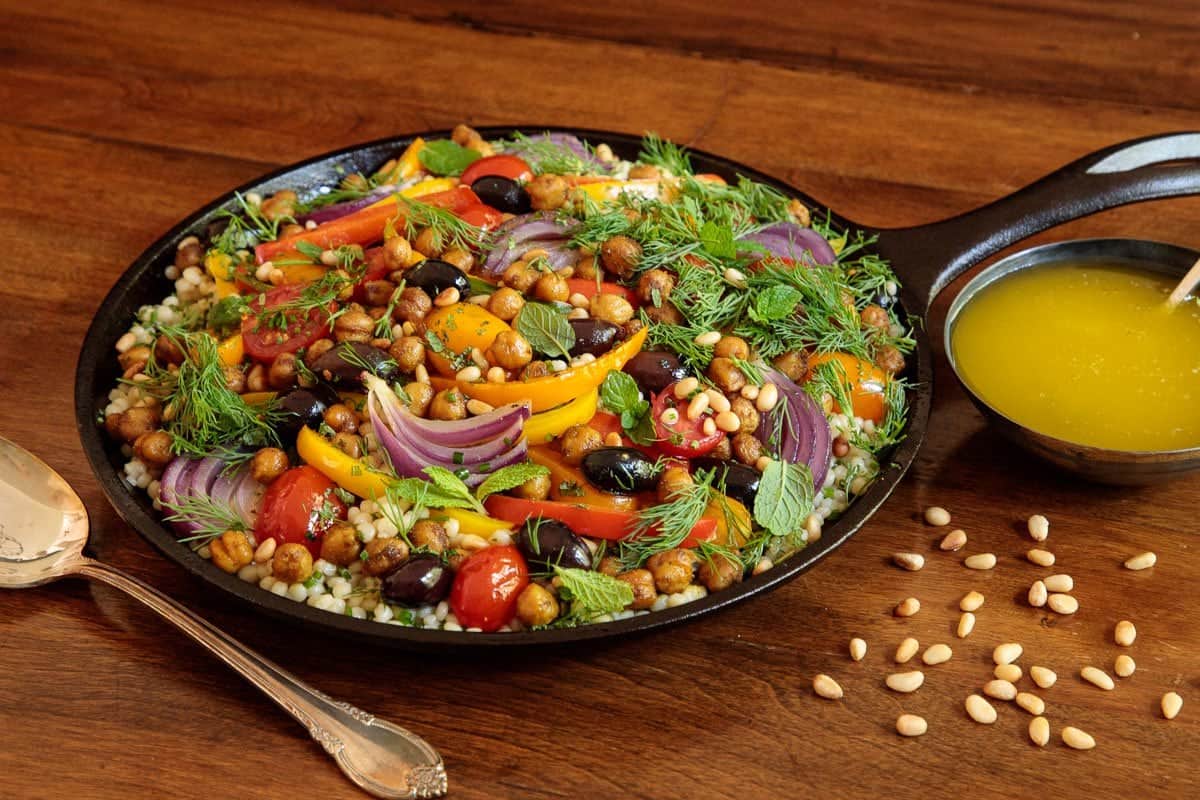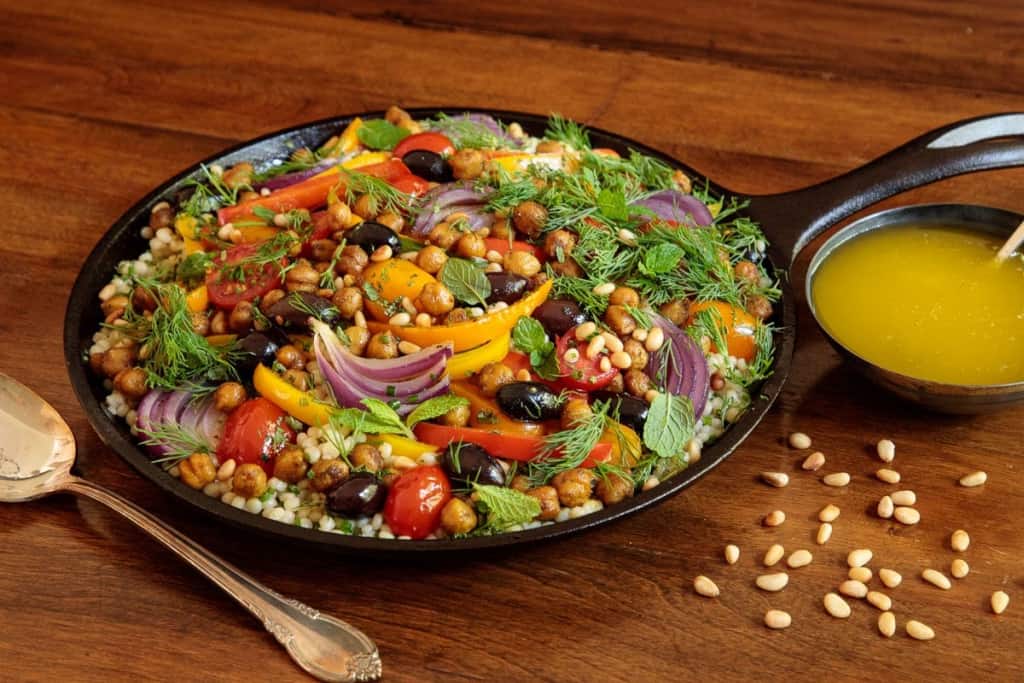 Recipe 9: Caprese Salad with Balsamic Glaze
What to eat for lunch? How about this salad? It is not only healthy but also incredibly easy to prepare. Start by slicing fresh mozzarella cheese and tomatoes. Arrange them on a plate and sprinkle them with chopped basil. Drizzle with balsamic glaze and season with salt and pepper.
What to eat for lunch? – Must-try Brunch ideas
During weekends or day-offs, What to eat for lunch if you might get up late and want to have an abundant portmanteau of breakfast and lunch, in other words, brunch? You want to go to the brunch restaurant to enjoy the nice atmosphere and delicious flavours with dedicated servers. It is time to try something new and fresh, and here are examples:
Mexican brunch
What sounds good for lunch? Go to a Mexican brunch and look for an authentic menu. You can consider trying the following dishes, and you won't be surprised by how tasty they are. Mexican meals are inspired by its most well-known recipes with crispy tacos, slightly nutty avocados, eggs, and other fresh vegetables.
Spinach and Mushroom Enchiladas
Cuban-Style Huevos Rancheros
Chorizo Breakfast Bowls
Mexican Hash
Mexican bean soup with crunchy tortillas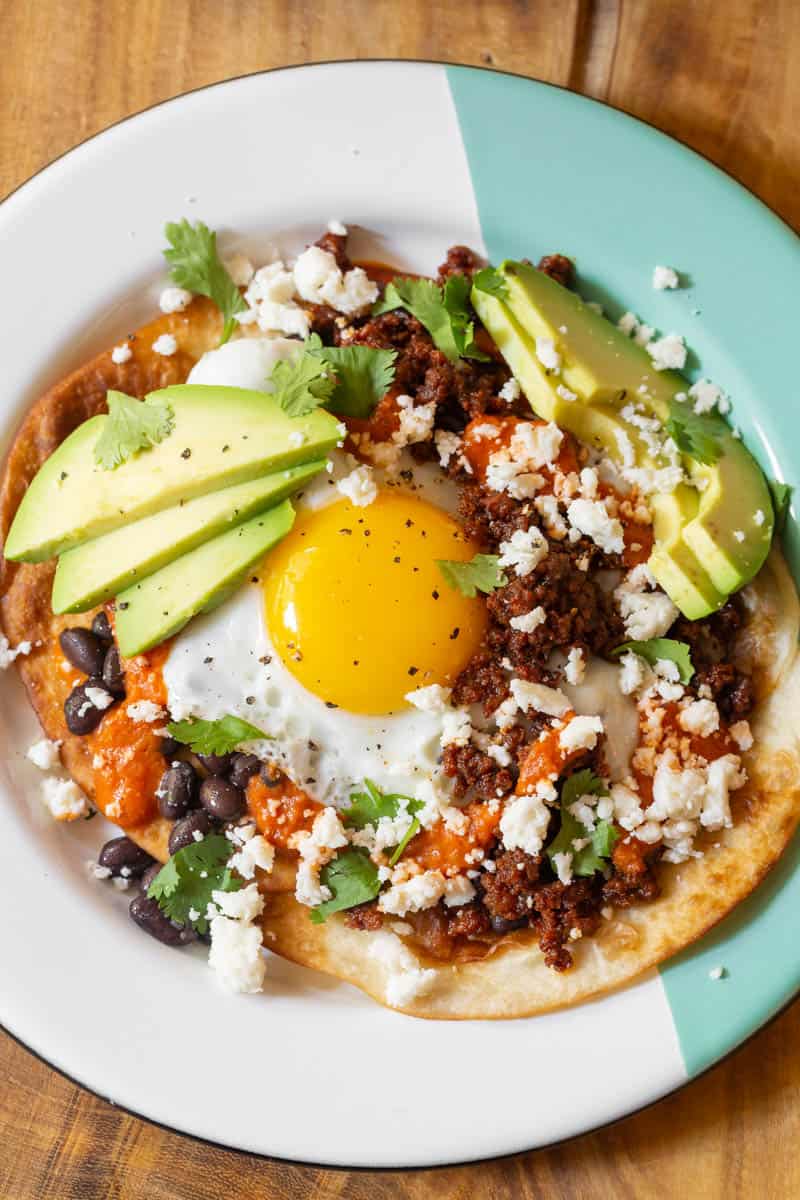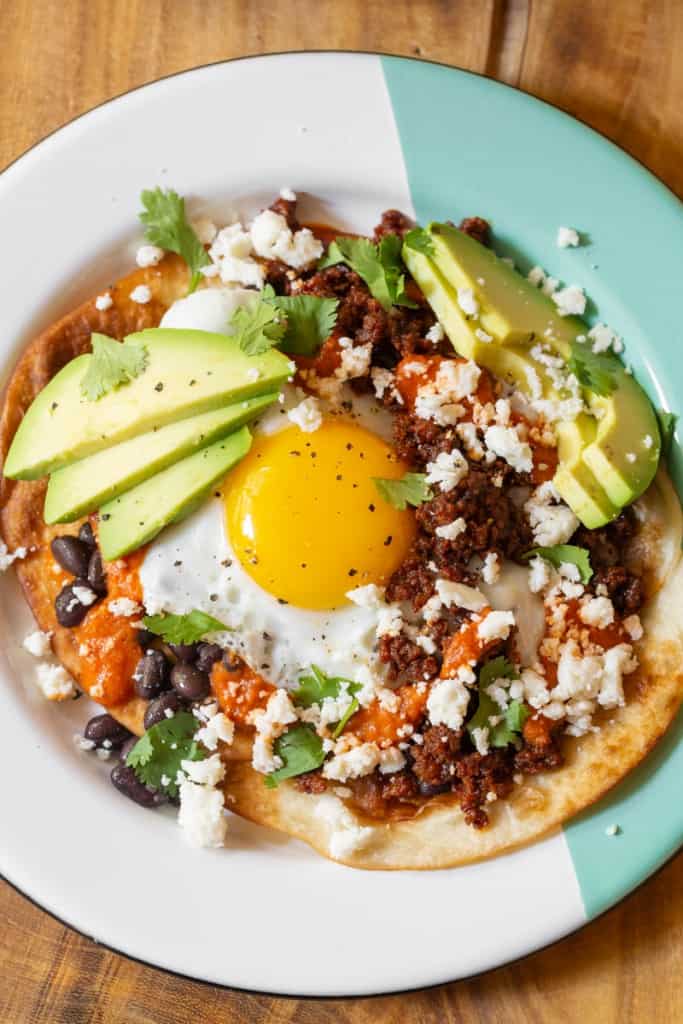 European brunch
What to eat for lunch if you are sick of the classic American style with bagel, sausage, and fried eggs? How about trying a European-style special meal? You will be totally attracted by fresh rosemary and gorgeously crispy pancetta croutons.
Chorizo and pea hash
Italian white bean soup with polenta croutons
Cauliflower cheese soup with crispy pancetta croutons
Moroccan chicken and lentil soup
Pork and swede stir fry
Sprout and prosciutto spaghetti with pistachios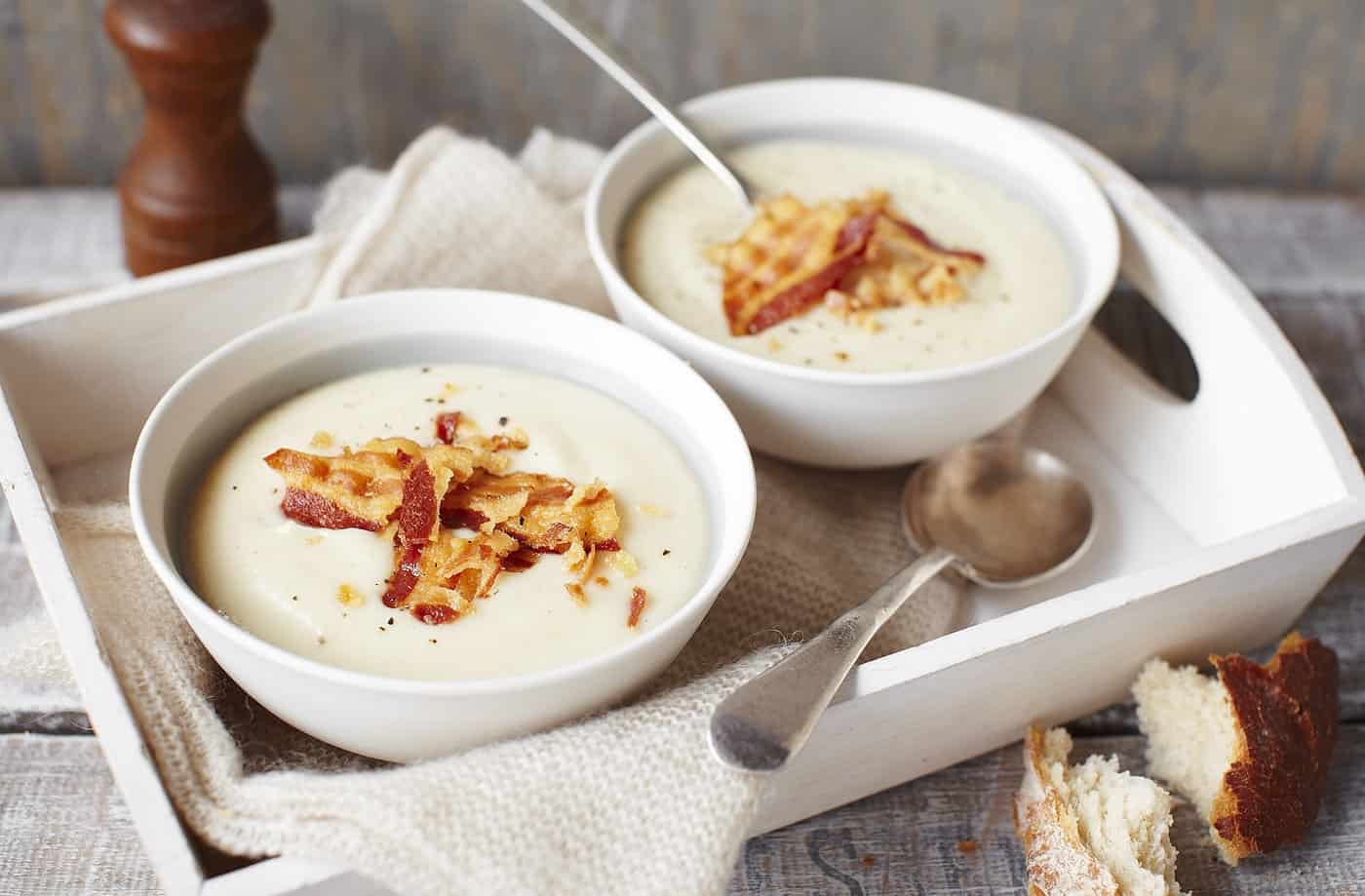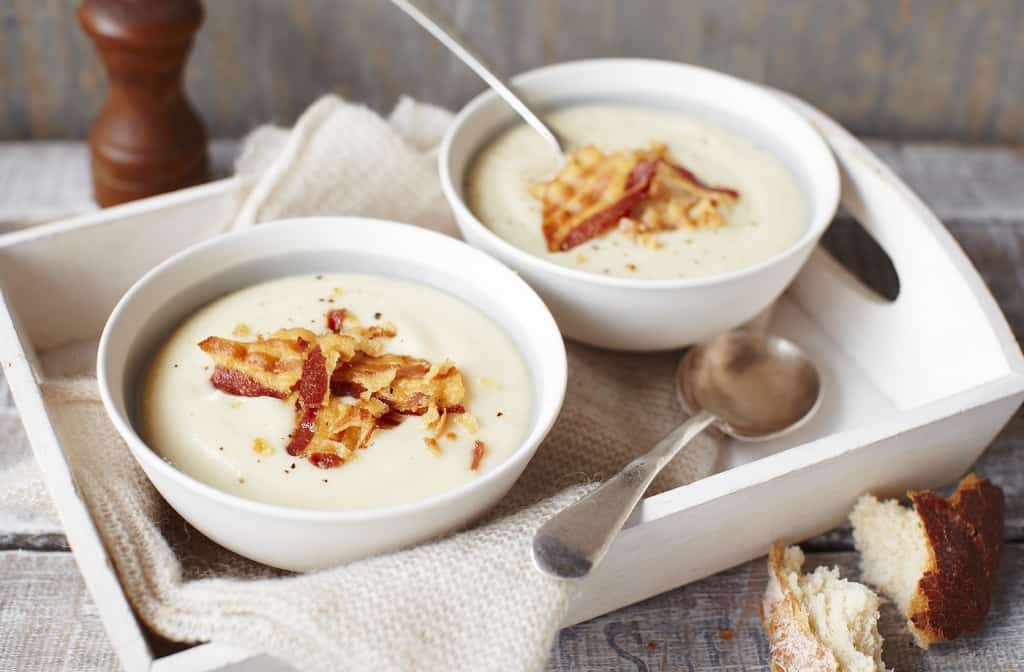 Choose your Lunch with AhaSlides Spinner Wheel
Need some inspiration for your everyday lunch? Why not make your lunch game funnier with a simple game of What to eat for lunch idea with AhaSlides Spinner Wheel? Prepare a list of your lunch ideas, spin the wheel and you won't be annoyed anymore by constantly thinking of what to eat today or tomorrow.
The Bottom Line
Whether you are vegan, vegetarian, meat-eaters, or gluten-free eaters, enjoying your lunchtime with a good meal is the best gift for your health. You won't need to worry about you might spend huge money or invest too much time in preparing your lunch to satisfy your appetite or keeping your mind strong and productive all day as there are thousands of budgeted-friendly recipes from famous experts around the world.