Need some employee appreciation gift ideas? When it comes to the business development core, employees are one of the most important elements. For sustainable company profit, the secret is based on maintaining high employee retention rates and low employee turnover rates. 
According to Maslow's hierarchy of needs, each individual needs the most love and belonging, a sense of connection, respect, recognition, and self-actualization….. Thus, how a company shows its appreciation to employees can increase their loyalty, motivation, engagement, and productivity in the long term.
Understanding most employees' demands and desires are significant for employers to represent appropriate rewards and recognition. Not to mention corporate gifting, the tradition of gift-giving to keep a strong connection between business and employees based on different occasions, aims to show the company's gratitude for employees' contributions.
It may be time-consuming for you to develop a range of employee appreciation gifts on different occasions. So what is the best way and time to show your employees appreciation? 
More Fun Tips with AhaSlides
Here, we give you some best employee appreciation gift ideas, team recognition gifts, which definitely saves your time, effort, and energy and satisfy your most demanding talents.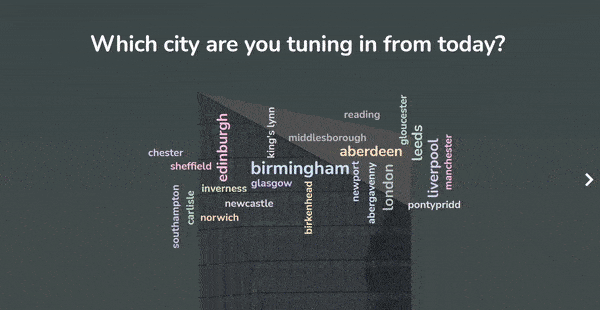 Start in seconds.
Get ideas for your Work Year-End Party! Sign up for free and take what you want from the template library!
Get Free Template ☁️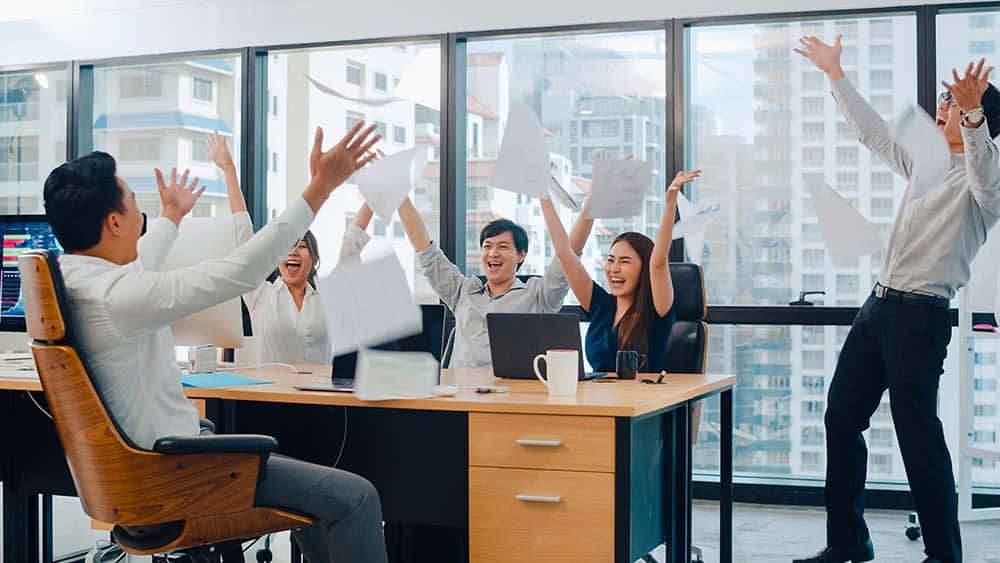 Best Employee Appreciation Gift Ideas
Send a digital reward
With the widespread use of technology, it is easier to do any kind of activity and transaction online.
For distributing gifts for a large number of employees, sending a discount voucher for dinner, or traveling tours online is the quickest and most practical way. They can use it whenever they want with their family and friends.
Wine box
The wine box is an elegant gift box that most employees are satisfied with. They can be used for different purposes like decoration or dining… There are many kinds of wine and pricing that you can arrange for different levels of employees' status and preference, such as whiskey, red wine, white wine, plume wine…
Employee assistance program
To benefit your employees, it can be a bonus, incentive, or physical gift, not to mention the employee assistant program. Providing employees with short-term counseling, referrals, and coaching service… are important to access and resolve employees' personal problems.
Thank-you gift box
A Thank-you note writing the employee's name attached to a basket of beautiful or tasteful products is the easiest way to value your employees. There are thọusand of options and suppliers for you to customize based on your budgets and purposes.
Tote bags
Tote bags are one of the most popular items for any kind of employee appreciation event. Since this item comes at an affordable price and practical usage, good matches with many outfits, it makes a great gift for every employee in your company.
Mug cups
One of the most suitable gifts for an employee appreciation event is mug cups engraved with the company logo and personalized name on it. Many employees prefer their own mug cups at the workplace. Looking at a beautifully designed mug cup can start a day full of energy.
Beverages
Do you know that most employees appreciate a drink for a busy work day? Surprise your employees with a drink on break time can help bring down pressure and improve the quality of work.
Snack box
Lack of employee appreciation gift ideas? Simply, a snack box! When you run out of gift ideas, just simply look for a snack box with plenty of delicious snacks and sweets that can satisfy all of your employees. You can infuse different kinds of snack flavors from around the world to amaze your employees.
High-end Headphones
Listening to music is a great way to release stress and improve positive energy. So rewarding your employees with a high-end headphone is a good idea. Furthermore, many headphones integrate noise reduction functions. Receiving such a helpful and considerate gift can make your employees more focused on your work and know the company cares about their health and benefits.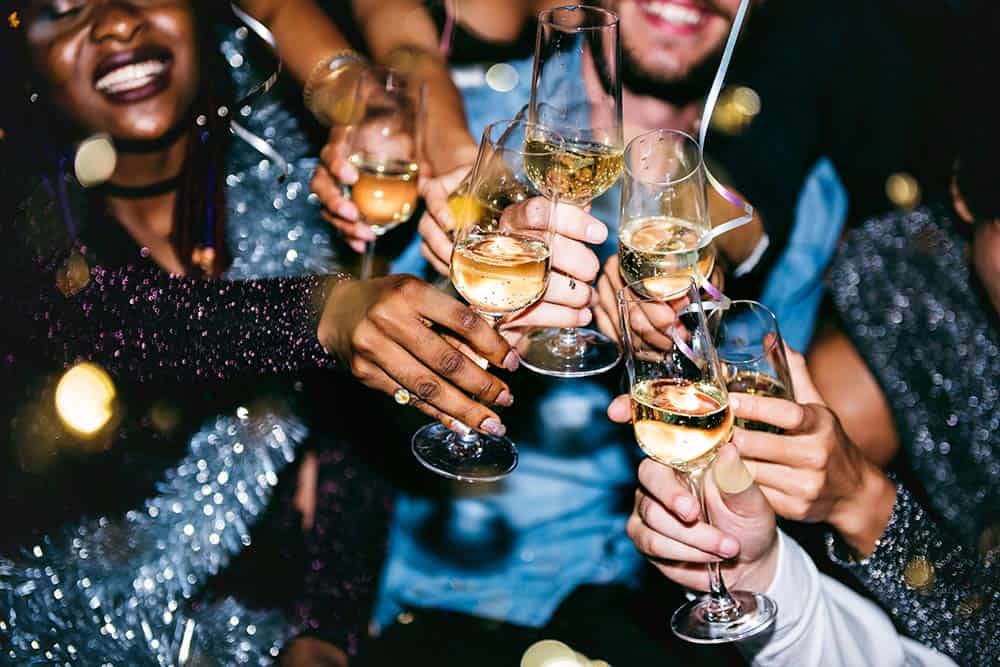 When do You need Employee Appreciation Gift Ideas?
Gifts for Onboarding or probation process
Many people are worried about the first day in the new company, not only because they are not familiar with the workplace and new people but also afraid of being bullied by senior colleagues. To welcome newcomers, you may offer some thoughtful gifts like an employee welcome kit and a quick team gathering to warm up the atmosphere. Personalization gifts with employee names and the company's logo may make them feel connected and valued for further commitment and contribution to teamwork and individual duty.
Gifts for Monthly meetings
There are always times when you put your employee under pressure with hard tasks or over workload to achieve KPI on time. During the project, the monthly meeting is a good time to share your empathy and encourage employees' efforts and improvements. Simply employee appreciation feedback can keep your team members motivated and work harder to enhance work of quality and achieve impressive KPI.
Gifts for Company annual anniversary
From small-scale to large-scale companies, there is always an annual anniversary to celebrate the company's foundation and development. It is also the best time of the year to send the company thanks to all the employees and partnerships. There are many activities and games to engage employees and reward them with different kinds of appreciation gifts.
Gifts for Job promotion
It is worth celebrating every vertically climbing step on the career path. Representing a promotion gift is not only for congratulation but also for recognition. A special, high-quality or will make them feel valued and respected, which goes a long way to acknowledge them for their diligence.
Gifts for Festivals and Year-End Meetings
Employee appreciation gift ideas? There is no better time to bonus your employees with a small gift than festivals. In many cultures, especially in Eastern, employees are expected to get bonuses like small amounts of money for important occasions like the Mid-autumn festival, Chinese New Year, and Dragon Boat Festival… In addition, in Western culture, some occasions like Christmas, Thanksgiving, Halloween, and New Year,… are important events to celebrate and companies can prepare gifts for their employees and family.
Gifts for Retirement
To convey recognition and honor for all the hard work and loyalty that retirees committed toward the company for all those years, there is a need to celebrate and send a corporate gift on retirement day. When current employees observe how the company shows respect and care for retirees, they know that one day they will get better compensation if they work hard, which keeps them more motivated.
Conclusion
Here are some ideas for employee recognition gifts! Now that you know about employee appreciation gift ideas, let's start right away to reward your employees what they deserve.
AhaSlides are by your side to help your company strengthen the bond with your employees with a range of virtual activities for employee engagement and team building, or simply to pick the best employee appreciation gift ideas!