The Ultimate Best Friend Quiz
Do you know who your best friend really is? Want to test it out?
When I was in middle school, the 'how well do you know me?' or 'best friend quiz' was all the rage. People could test their friends to see who actually knew them the best. Granted, this was at a time when 'knowing' your friend was just memorising their favourite colour, birthday, and favourite member of One Direction. But hey, this MATTERED.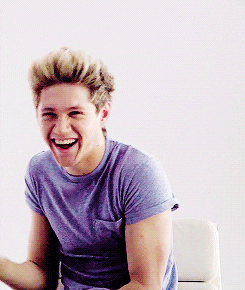 Back in the day, we made those quizzes with pen and paper. Nowadays, we've got some awesome technology to make it so much easier!
Download the Best Friend Quiz for Free! 👇
You can find an instantly downloadable, free best friend quiz right here! Click the banner below for 4 rounds and 40 questions, all about you, that you can put to your friends. Simply change the answers to fit you, then test your friends live to see who takes home the bestie prize!
Click the banner above to see the full best friend quiz on AhaSlides' demo mode.
Change the questions and answers to fit yourself.
Share the join code with your friends and quiz them live against each other!
This quiz template is written in English, but AhaSlides supports many other languages such as Turkish, Russian, Spanish and heaps more! The questions will still be in English, but your participants will receive their instructions for the quiz in your chosen language.
Best Friend Quiz Questions
If you want to go old school, we've got all of the questions from the quiz template above right here:
Round #1: Best Friend Facts
When is my birthday? 🎂
How many brothers and sisters do I have? 👫
What's my special talent? ✨
What's my star sign? ♓
What's the main thing I do in my free time? 🏃‍♀️
What's the main thing I don't like about myself? 😔
Which football team have I supported since I was young? ⚽
Who's my celebrity crush? ❤️
What's my greatest fear? 😨
Who is my worst enemy? 😡
Round #2 – Best Friend Favourites
What's my favourite place in the world? 🌎
What's my favourite movie? 🎥
What's my Netflix series? 📺
What's my favourite food? 🍲
What's my favourite genre of music? 🎼
What's my favourite day of the week? 📅
What's my favourite animal? 🐯
What's my favourite thing to have on toast? 🍞
What's my favourite item of clothing? 👟
What's my favourite possession? 📱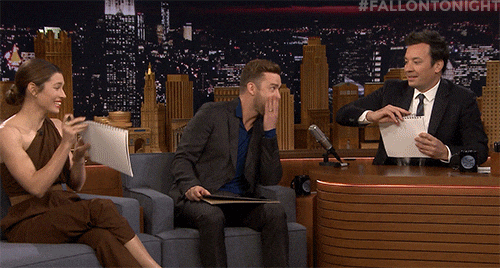 Round #3 – Best Friend Images
(These questions work best with images)
Which of these am I allergic to? 🤧
Which of these is my first ever Facebook picture? 🖼️
Which of these images looks like me in the morning? 🥱
What kind of pet have I always wanted? 🐈
Which of these do I want most in the future? 🔮
What's my favourite dog breed? 🐶
What's my worst habit? 👃
Which of these is my favourite group picture? 👪
Which is a still from my favourite movie? 🎞️
What is my dream job? 🤩
Round #4 – Either / Or
Tea or Coffee? ☕
Chocolate or Ice Cream? 🍦
Day or Night? 🌙
Going out or Staying in? 💃
Summer or Winter? ❄️
Savoury or Sweet? 🍩
Pizza or Burgers? 🍕
Movies or Music? 🎵
Mountains or Beach? ⛰️
Early Bird or Night Owl? 🦉
Get all of these questions in seconds! Click the banner below to download the best friend quiz, change it and play it with your friends for free! 👇
3 More Great Ideas for your Best Friend Quiz
If you've downloaded the free template above, you've also got access to the rest of AhaSlides' sweet features. Here are a few extra slide types that can really ramp up your best friend quiz!
#1 – One Word Description
Always wanted to know how your friends would describe you in one word? A word cloud can do that!
Simply ask your friends the question then let them submit their one-word answers. When they're done, the most popular answer will appear largest at the centre, with all the others getting smaller in size the less that they are submitted.
#2 – Rate Me!
We get it, you're a complicated person, your friends can't be expected to sum you up in one word, surely?
Well, with a scale slide, they don't have to! Scale slides let your friends rate you on different things between 1 and 10.
#3 – Our Memories
Give your friends a chance to pour their hearts out over your memories together.
An open-ended slide lets your friends type whatever they want as an answer to your question. Also, they can write their name and choose an avatar, so you know exactly who's writing what.
You can use a bunch of open-ended slides for different questions in your best friend quiz. Here's a few more ideas:
If our friendship had a theme song, what would it be?
Who would play us in a movie and why?
Where would you like our next trip to be?
What's your very first memory of us?
How long do you think our friendship will last?
Want More Quizzes like the Best Friend Quiz?
Best friends who quiz together, stick together. We've got a bunch of quizzes for you and your pals to get involved with together, all free for up to 7 players and playable from anywhere with an internet connection!
Can't find what you're looking for? Simply check out our full quiz template library and download any quiz or presentation for free!
Feature image courtesy of BBC