All you need is the right tool and the right tact. Check out the ten best interactive presentation techniques below! These days, you might find your presentation audiences lost somewhere in your words, staring dead-eyed at you in the room or through Zoom. It's time for a change.
You might have heard that the secret to a good presentation comes from creating great interactive experiences with your audience, but the big question is how?
Overview
| | |
| --- | --- |
| Another name of 'technique'? | Method |
| What should you avoid when making a presentation? | One-way Communication |
| Which methods are used by presenters to create more interactive presentations? | Clear and Concise |
| What are the most effective techniques to present text in a multimedia presentation? | Chart and Visual |
| When interacting with the audience during a presentation, you need to be able to… | Response with Confidence |
Overview of Interactive Presentation Techniques
Table of Contents
Practice more for Better Presentation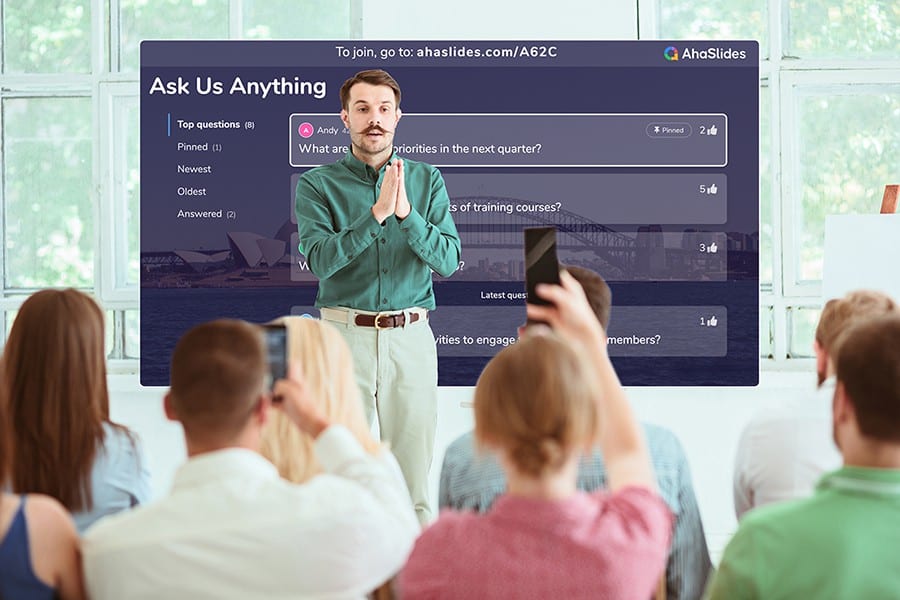 Start in seconds.
Get free templates for your next interactive presentation. Sign up for free and take what you want from the template library!
🚀 Get templates for free
Why Try Interactive Presentation Techniques?
Ever stood before a crowd and spent every bit of your nerve presenting something, but all you could see was the audience yawning or looking at their phones?
One in five people constantly looked at their phones or laptop screens during a presentation. (Decktopus)
Audiences get bored and lost quickly during one-way presentations, so making it more interactive and engaging is best. Let us walk you through some stats:
10 Ways to Create a Fun Interactive Presentation
Interactivity is the key to your audience's heart. Here are ten interactive presentation methods you can use to get it…
1. Icebreakers to warm up the room
It can be daunting and make you more anxious if you jump into your presentation without a short introduction or warm-up. Things are easier when you break the ice and allow the audience to know more about you and others.
If you're hosting a small workshop, meeting or lesson, go around and ask your participants some simple, light-hearted questions to make them feel more comfortable.
That could be about their names, where they come from, what they expect from this event, etc. Or you can try some questions in this list:
Would you rather be able to teleport or fly?
What was your dream job when you were five?
Coffee or tea?
What's your favourite holiday?
3 things on your bucket list?
🧊 Find more icebreaking questions here!
When there are more people, get them to join the icebreaker to build a sense of connection through an interactive platform like AhaSlides.
Save time with ready-made icebreakers
2. Tell a story
People love hearing a good story and tend to immerse themselves more when it's relatable. Great stories can help boost their focus and understanding of the points you're trying to get across.
Finding compelling stories that engage the audience and relate to the content can be challenging. As many people have different backgrounds, it's not easy to find common ground and come up with something mesmerising to tell.
To find things in common between you, your content and your audience and craft a story from that, try asking these questions:
What are they like?
Why are they here?
How can you solve their problems?
3. Gamify the presentation
Nothing rocks the room (or Zoom) and keeps the audience bouncing better than some games. Fun games, especially those that get participants moving or laughing, can do wonders for your presentation.
With the help of many online tools to host live quizzes, games or spin a wheel, making interactive games directly within a presentation is a piece of cake.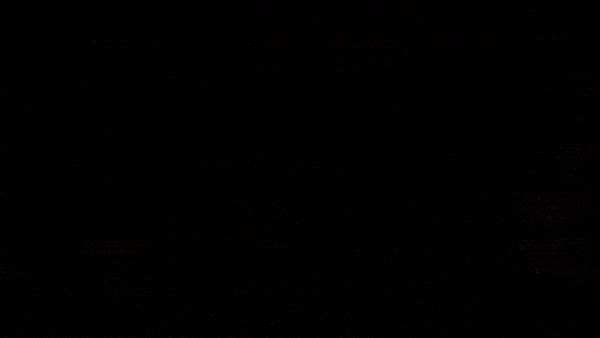 Need some inspiration? Try out these interactive games in your next face-to-face or virtual event:
🎉 Pop quiz – Liven up your presentation with fun polling or multiple-choice questions. Let the whole crowd join and answer by using an online quiz platform; there are many for you to choose from (AhaSlides, Quizziz, Kahoot, etc.).
🎉 Charades – Get participants up and use their body language to describe a provided word or phrase. You can divide the audience into teams to make it more competitive and heat up the atmosphere.
🎉 Would you rather? – Many participants prefer sitting on their chairs while enjoying games, so juice up your presentation with an easy-peasy one like Would you rather?. Give them two options, like would you rather live in a forest or a cave?, then ask them to vote for their favourite option and explain why they did.
4. AMA
Presenters usually host an 'ask me anything' session at the end of their presentations to collect questions and then address them. Q&A time ensures everyone is on the same page after getting a bucketload of information to digest while also giving you a chance to talk and interact directly with your audience.
To not miss a beat, we recommend using an online Q&A tool to collect and display questions so you can answer one-by-one. This kind of tool helps you manage all questions flocking in and allows people to ask anonymously (which is a relief for many people, I'm sure).
5. Present with props
This old trick brings more power to your presentation than you might think. Props can grab the audience's attention faster than when you only speak or show 2D images and they're great visual aids to help people understand what you're talking about. That's a presenter's dream.
Bring some props that link to your message and help you communicate visually with the audience. Don't pick something random irrelevant to your topic, no matter how 'cool' it is.
Here's an example of how to use props the right way…
6. Ask short questions
Asking questions is the fastest way to check in on your audience and make sure they're paying attention. Still, asking in the wrong way can result in an awkward silence instead of a sea of hands in the air.
Live polling and word clouds are safer choices in this case: they let people answer anonymously using just their phones, whicguaranteesat you'll get more answers from your audience.
Prepare some intriguing questions that can spark creativity or debate then choose to show everyone's answers however you want – in a live poll, word cloud or open-ended format.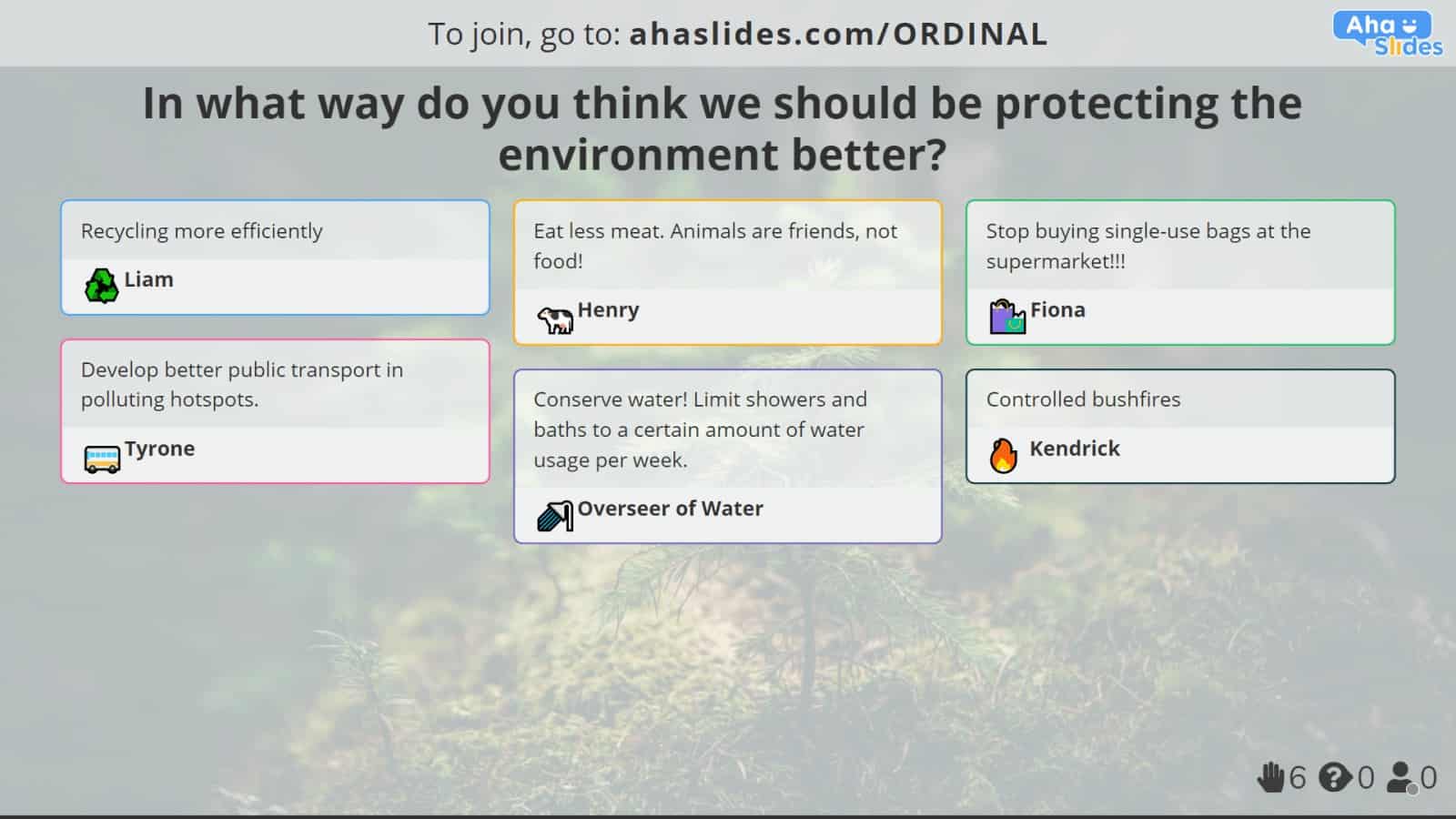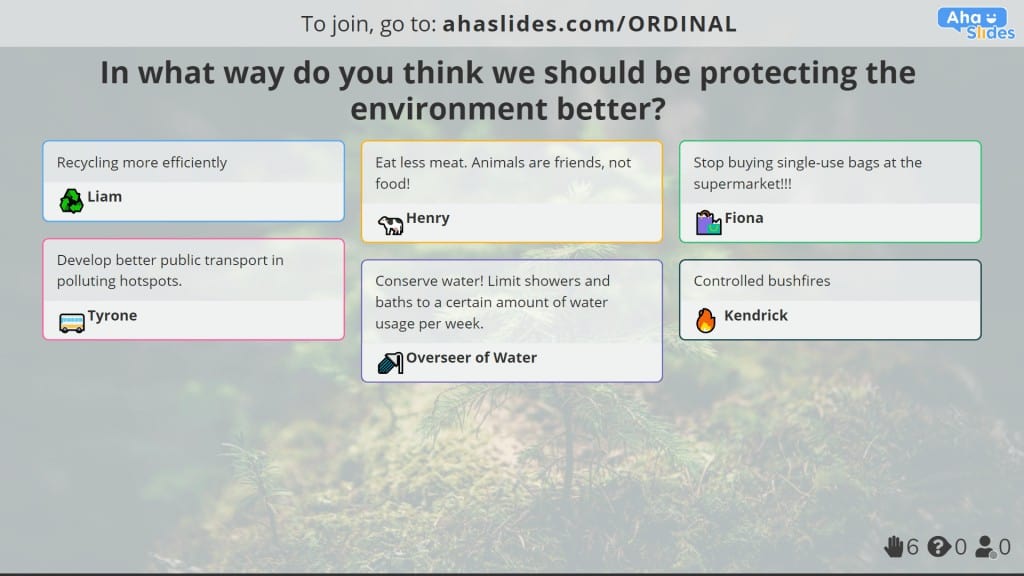 7. Brainstorming session
You've done enough work for this presentation, so why not turn the table a little bit and see your participants put in some effort?
A brainstorming session digs deeper into the topic and reveals the audience's different perspectives. You can gain more insights into how they perceive your content and even be surprised by their brilliant ideas.
If you want everyone to discuss directly, instruct them to brainstorm in groups and share their combined ideas with everyone.
Try a live brainstorming tool to let everyone have their say and vote on their favourites amongst the crowd 👇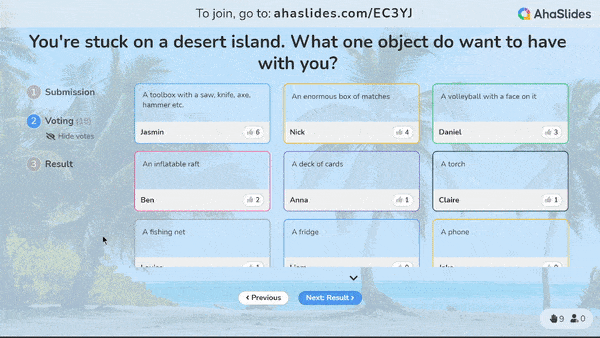 8. Host speed networking
One of the main drivers that bring your participants to come and hear you present is networking. Joining social events like yours means that they have more chances to meet new people, socialise, and maybe add new meaningful connections on LinkedIn.
Host a short networking session, ideally during a break or after you finish your presentation. All participants can freely mingle, talk to each other and dig deeper into any topic they're keen on. This is one of the best interactive presentation ideas for large groups of participants.
If you do it online or hybrid, breakout rooms in Zoom and other meeting apps make it very easy. You can automatically divide your audience into different groups, or you can add a topic to each room's name and let them join based on their preferences. Having a moderator in each group is also a good idea to help people feel comfortable at first.
There are also some tips for hosting a networking session in real life:
Prepare a tea break – Food heals the soul. Participants can talk while enjoying the food and hold something when not knowing what to do with their hands.
Use colour-labelled cards – Let each person choose a card with a colour representing a popular hobby and tell them to wear it during the networking session. People sharing things in common can find and make friends with others. Note that you need to decide the colours and hobbies before the event.
Give a suggestion – Many people want to but shy away from talking to a stranger at an event. Write suggestions on pieces of paper, such as 'say a compliment to a person in pink', ask the participants to choose randomly and encourage them to do so.
9. Use a social media hashtag
Make your event go viral and keep people interacting virtually before, during or after the event. When you have a hashtag to accompany your event, all participants can join related conversations and not miss any info.
This is a great way to promote your event. Not only can your audience engage with your message, but so can other people on the net by interacting with posts using hashtags. The more, the merrier, so get the hashtag trending and let more people know about the fascinating things you're up to.
Choose a (fabulous) hashtag containing your event's name.
Use that hashtag in each post to let people know you have one.
Encourage audience members to use that hashtag when sharing photos, opinions, feedback, etc., on their social accounts.
10. Pre and post-event surveys
Surveys are smart strategies to connect with the audience when you're not with them. These surveys help you understand them better and measure your success.
In this tech era, sending surveys via emails and social media is convenient. There are some common questions you can put in the surveys and customise them based on the purpose of your event.
Feedback questions – Collecting audience feedback is vital. Ask about their opinions on the presentation, what they liked and didn't, what they want to know more about and other relevant questions.
3 General Tips for Presenters
Presenting is much more than what you say or write on the slides. Well-prepared content is great, but not really enough. Practice these amazing hidden languages to show your charisma and nail the presentation.
1. Eye contact
A quick gaze in the eyes helps you engage with the audience and further impress them. It's key for grabbing their attention; you're talking to them after all, not to your presenting screen. Remember to cover every part of the room and not stare at only one or two; that's pretty weird and awkward…, right?
2. Body language
You can make this non-verbal communication to build a deeper connection with your audience. A good, open posture with appropriate hand gestures can give you a confident and persuasive vibe. The more they trust you, the more they focus on your presentation.
3. Tone of voice
Your tone of voice matters. Your voice, manner, and language affect the audience's mood and how people perceive what you're saying. For example, you shouldn't make it too casual and playful during a conference or don't speak too seriously and bombard the participants with technical terms when presenting in a workshop.
Sometimes, in more informal speeches, add a bit of humour if you can; it's relaxing to you and your listeners (don't try too hard, though 😅).
FAQ
Frequently Asked Questions
---
Got a question? We've got answers.
Interactive presentation tools are software or web-based applications that allow users to create and deliver presentations with interactive elements that engage the audience. These tools provide a range of features and functionalities that enable presenters to create dynamic and engaging presentations that can be customized to meet their specific needs. Key features of interactive presentation tools are to add quizzes, polls, and surveys, to make the presentation more interesting!
Some ways to make a PPT interactive including adding hyperlinks, action buttons, using animations and transitions, interactive quizzes or polls, and also adding videos or audio
Various types of presentations can be made interactive. Still, some types lend themselves more easily to interactivity than others, with the following types, including workshop-style presentations, Q&A sessions, Polls and surveys, Gamified presentations and Interactive multimedia presentations.