One invention can change how companies do business. Throughout history, technology has helped ease the operations of a business. As technological advancements rapidly occur, businesses try their best to not be left behind on the latest trends on these technologies. Let's look onto one of the most used type of software for business right now: Interactive Presentation Software.
Businesses with sufficient resources will look for business opportunities or invest in technologies that will help businesses effectively achieve their goals and maximize their earning potential.
To spot business opportunities, companies undergo intensive research which takes weeks, months, and even years to finish. After a successful research journey, the researcher and his team will then face a challenging task of presenting the study and its results to top management.
A presentation of research findings should be presented in a highly engaging and interactive manner. Interactive presentation software helps presenters create interesting and attention-grabbing professional presentations.
The interactive presentation software online can help businesses download designs, templates and system updates to make the presentations more up-to-date and engaging. This software can help you create successful and highly informative presentations.
The best presentation software for your business should help with the preparation of business proposals, market research presentations, employee training, employee orientation, and business meeting reports. This software can help make better presentations for a wide range of audiences.
4 Reasons Why Your Company Should Use Interactive Presentation Software

Interactive presentations help capture the attention and maintain the focus of your audience throughout your presentation.
The best program to make a presentation will depend on the types of presentations the business will be using the program for. The presentation could be for training employees and for business proposals to stakeholders such as investors, creditors, and business owners.
The reasons why your company should use interactive presentation software are:
1. It replaces the older types of visual aids
The older version of visual aids that were used by presenters in the past are pamphlets, paper handouts, whiteboards and chalkboards, flip charts, and posters. According to a study by venngage.com, 84.3% of the 400 speakers of the Martech conferences in 2018 created presentations that are more visually-focused than text-heavy.
Through the use of interactive presentation software, the contents of a presentation can be easily laid-out in digital format through videos and images. These can be conveniently stored online or on small storage devices like flash drives and memory cards. This removes the inconvenience of having to carry around bulky papers and items during presentations.
The presentations used for training employees will be more effective because the learners will be able to have an engaging and interactive experience in the training process. It also helps the company save money on having to print out bulky paper handouts.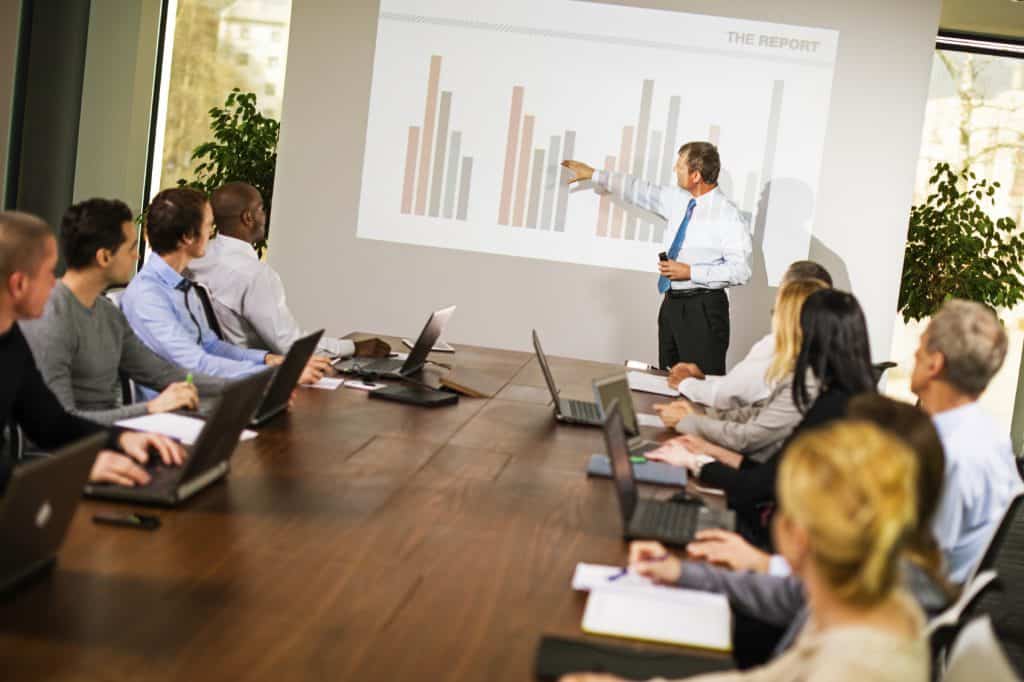 2. It provides multiple templates and design tools
Hundreds of templates are readily available for use. Design tools are also provided to enhance presentations that are user-friendly and easy to learn.
The templates and design tools available in the software will be able to keep the audience of presentations more focused on your report. This will increase the chances of your audience staying and focusing on your presentation until the very end.
The interactive presentation software can also be updated online to get up-to-date template designs. This will equip the company the means for creating highly competitive, updated design tools, and interactive presentations for various groups of audiences.
3. It enhances the learning experience of the audience
For business proposals, stakeholders like investors, owners, and creditors, will be provided with a better understanding of the project proposal through highly engaging and more understandable graphs and digital interventions.
4. It integrates multimedia functionalities
If a picture is worth a thousand words, so is a presentation with texts, photos, and videos. The interactive presentation software allows for the integration of texts, images, and videos into one presentation. Visually-engaging elements are crucial, hence, it's also essential to learn a UX design guide.
Through the smart and artistic combinations of texts, images, and videos, the audience of training and orientation will absorb more information. This will also allow for the audience to pay more attention to your presentation as multimedia presentations present more clearly some points that words on paper cannot explain or show.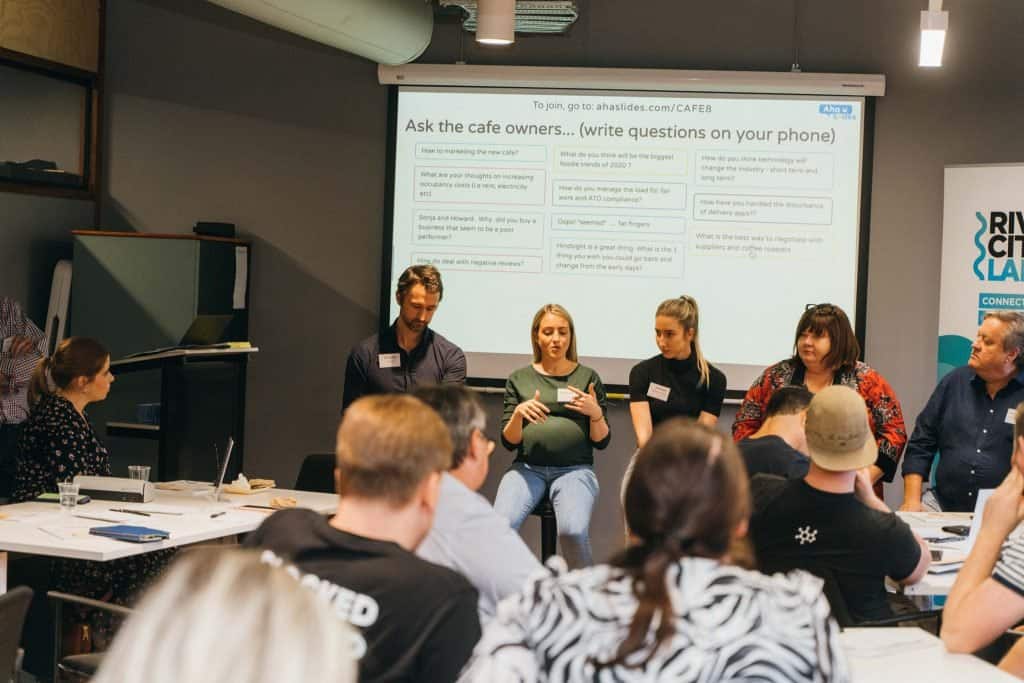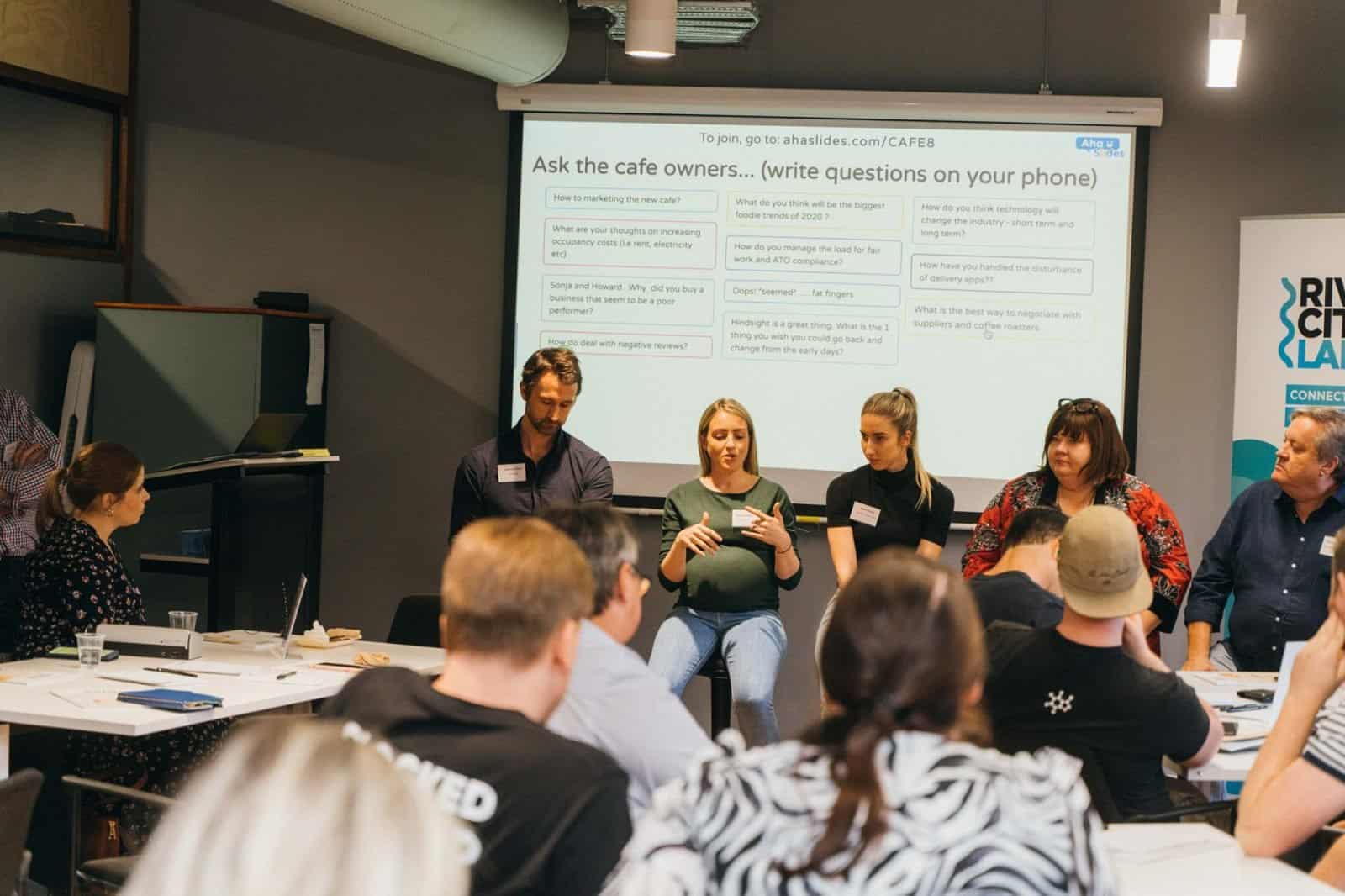 Interactive Presentation Software: Adapting To Change
The only constant thing in this world is change. Every business should keep moving forward so that it will not be left behind by the technological changes in the global community.
Gone are the days when visual aids like leaflets, posters, chalkboards, and handouts were used for presentation.
In the present, presenters prefer the assistance of technologies in creating and making highly engaging and interesting presentations.
For businesses, presentations are frequently needed for staff training and orientation and business proposals to stakeholders such as creditors, investors, and owners.
Every business should get interactive presentation software because it replaces the older types of visual aids, it is user-friendly, it provides multiple templates and design tools, it enhances the learning experience of audiences, and it integrates multimedia functionalities.