What benefits of Presentation Software? Finding someone who hasn't made a presentation at school or work is scarce. Whether a sales pitch, a TED Talk or a chemistry project, slides and exhibitions have always been a significant part of our academic and professional growth.
As with most things, the way we do presentations has undergone a significant facelift. No matter what type of presentation you're doing, whether in a remote or hybrid environment, the importance and benefits of presentation software are undeniable.
If you're looking for the features, uses and challenges of presentation software, this article is for you!
More Tips with AhaSlides
Besides the benefits of presentation software, let's check out the following: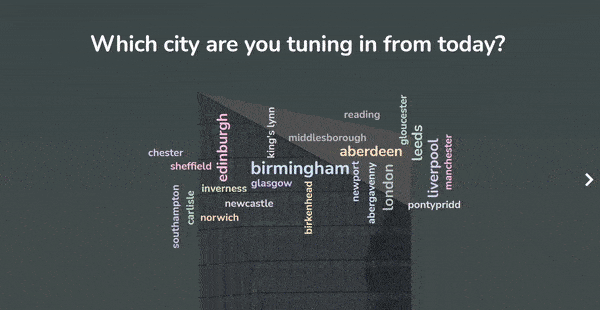 Start in seconds.
Get free templates for your next interactive presentation. Sign up for free and take what you want from the template library!
🚀 Get templates for free
Changes in the Presentation Software Field
PowerPoint and presentations have been synonymous for decades now. This is not to say that indications didn't exist before PowerPoint; there were chalkboards, whiteboards, hand-drawn posters, flip charts, and slide decks for all purposes.
However, the rise of technology gradually helped companies replace hand-drawn slide decks with computer-generated slides, which finally led to PowerPoint – one of the most popular pieces of presentation software of all time. It's been years since PowerPoint revolutionised the game, and now there are plenty of alternatives evolving the industry in their own way.
PowerPoint and similar software allow the presenter to create a digitised slide deck with editable text and graphics. The presenter can then present that slide deck to the audience, either directly in front of them or virtually through Zoom and other screen-sharing software.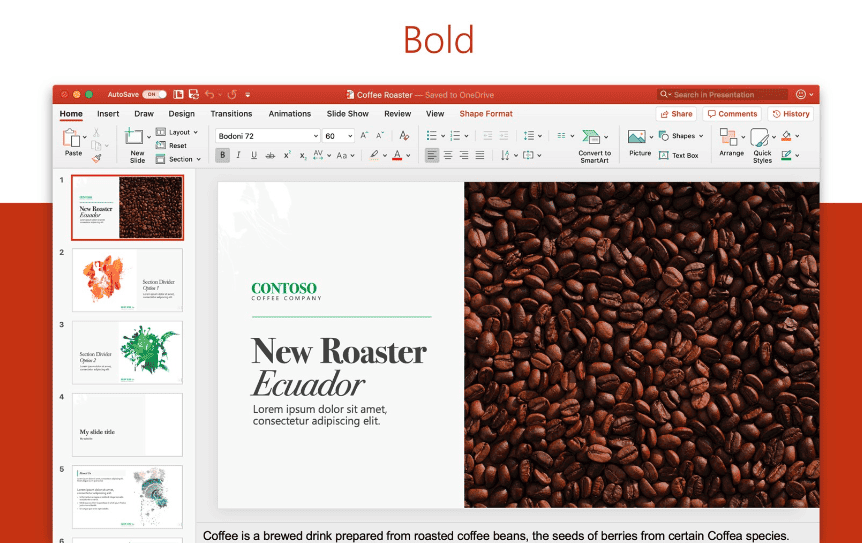 7 Benefits of Presentation Software
So, are you ready to take the step to modern presentation software? Don't worry; it's nowhere near as intimidating as you think!
Start by checking out some benefits of presentation software has been a real game-changer for presenters and presentations all over the world.
#1 – They're Engaging Visual Tools
Did you know that 60% of people prefer a presentation full of visuals, while 40% of people say it's an absolute must they're included? Text-heavy slides are relics of presentation dinosaurs; the new way is graphics.
Presentation software gives you so many opportunities to illustrate your topic with the help of visual cues, such as…
Images
Colour
Graphs
Animations
Transitions between slides
Backgrounds
This choice of elements is a treasure trove for traditional presenters. They can really help you grab your audience's attention when you're giving your presentation, and are great aids when it comes to telling an effective story in your presentation.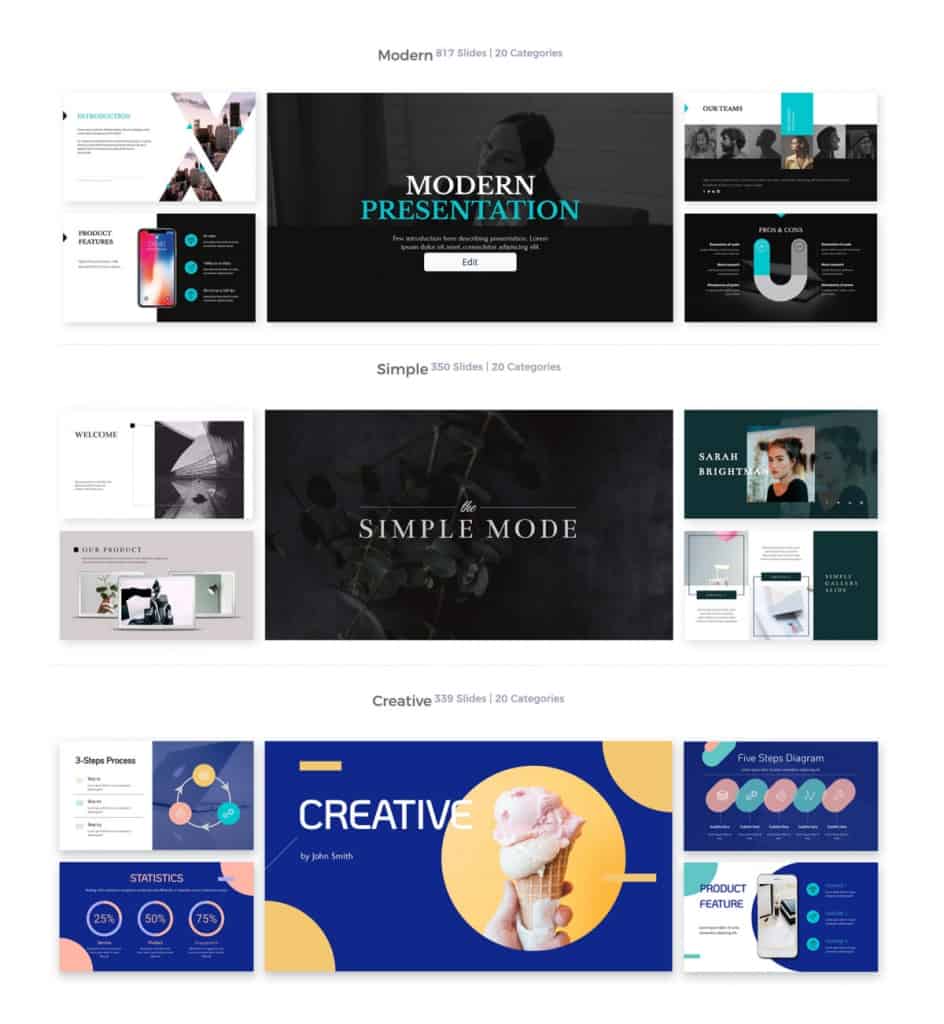 #2 – They're Easy to Use
Most presentation software is relatively easy to learn and use. The tools were originally designed to mimic how a traditional presenter presents their slides; over time, they've become more and more intuitive.
Of course, with the vast customisation options they offer, there's a chance that newbie presenters can get overwhelmed. Still, each tool usually has a plentiful help section and contactable customer service team to combat that, as well as communities of other presenters who are ready to help with any problems.
#3 – They Have Templates
It's a standard nowadays for presentation tools to come with several ready-to-use templates. Usually, these templates are a few very well-designed slides that look fantastic; your only job is to replace the text and maybe add your images!
These eliminate the need to create your presentation templates from scratch and can save you entire evenings agonising over every element within your presentation.
Some established presentation software has got over 10,000 templates to choose from, all based on slightly different topics. You can be fairly assured that if you're looking for a template in your niche, you'll find it in the template library of some of the big names in presentation software.
#4 – Benefits of presentation software – They're Interactive
Well, not all of them, but the best ones are!
An interactive presentation creates a two-way dialogue between the presenter and their audience by allowing the presenter to create questions in their presentation and allowing the audience actually to answer them.
Usually, the audience will join the presentation and answer the questions directly from their phones. These questions can be in the form of a poll, word cloud, Q&A and more, and will display the audience's answers visually for everyone to see.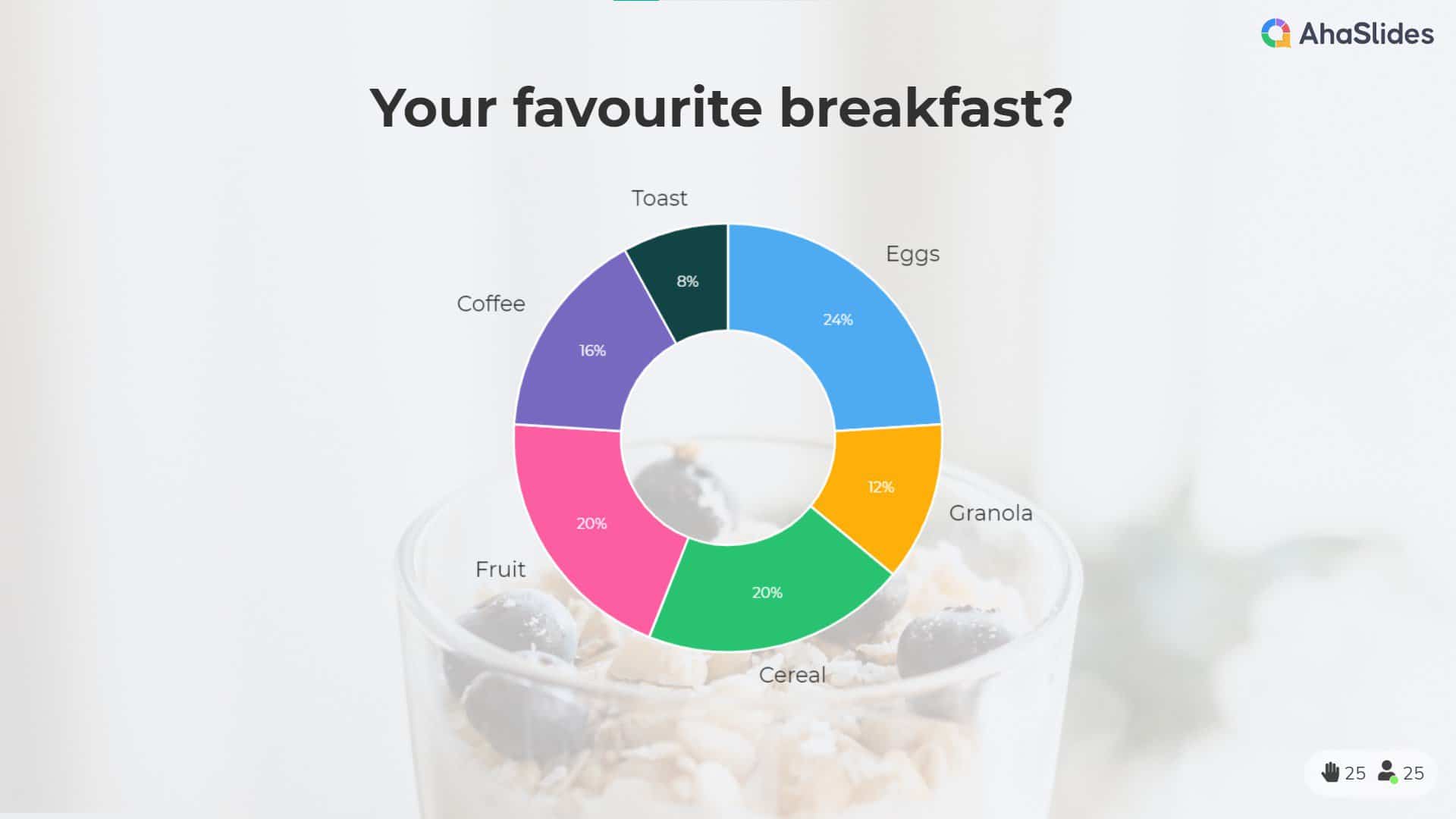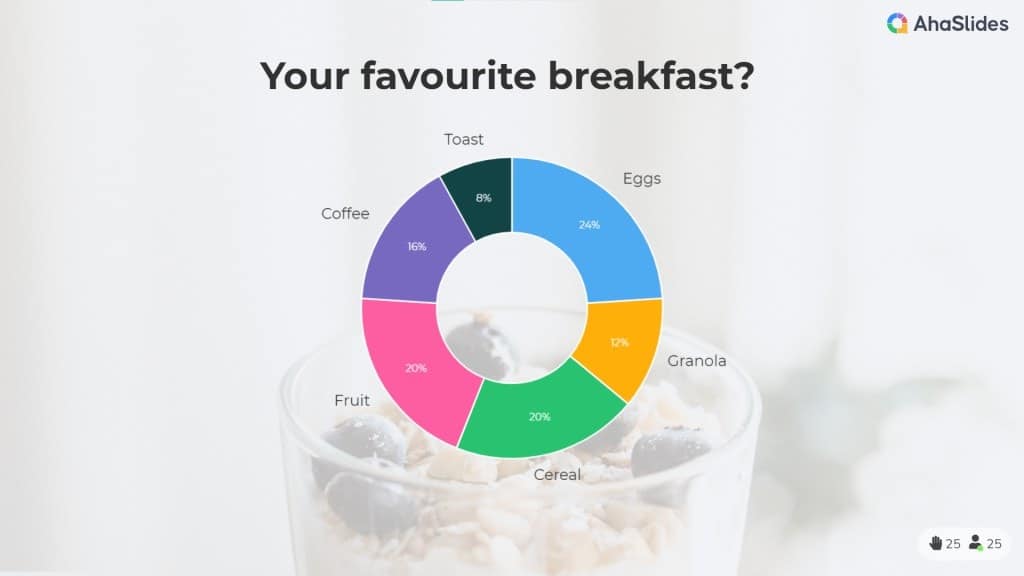 Interactivity is definitely one of the biggest benefits of presentation software, and one of the biggest free tools in the interactive presentation game is AhaSlides. AhaSlides lets you create a presentation full of interactive slides; your audience simply joins, contributes their ideas and stays engaged throughout the show!
#5 – They Work Remotely
Imagine trying to present something to an audience around the world if you didn't use presentation software. The only thing you could do is hold up your A4 slides to the camera and hope that everyone could read it.
Presentation software makes the whole process of broadcasting your slides to your online audience so much easier. You simply share your screen and present your presentation through the software. While you're talking, your audience will be able to see both you and your presentation fully, making it just like real life!
Some presentation tools let the audience take the lead, meaning anyone can read and progress through the slides themselves without the need for the presenter. This is a great way to make the traditional 'presentation handouts' available for audiences wherever they are.
#6 – They're Multimedia
As well as being visually appealing, the ability to add multimedia to our presentations makes them super exciting for both you and your audience.
3 things can elevate your presentation to no end…
Each of these are directly embeddable as slides within the presentation and doesn't require you to jump between platforms while you're trying to get into your flow. They help stimulate your audience's senses and keep them involved and in tune with the presenter.
There are several types of presentation software that allow you to access large GIF, video and sound libraries and drop them straight into your presentation. Nowadays, you don't have to download anything at all!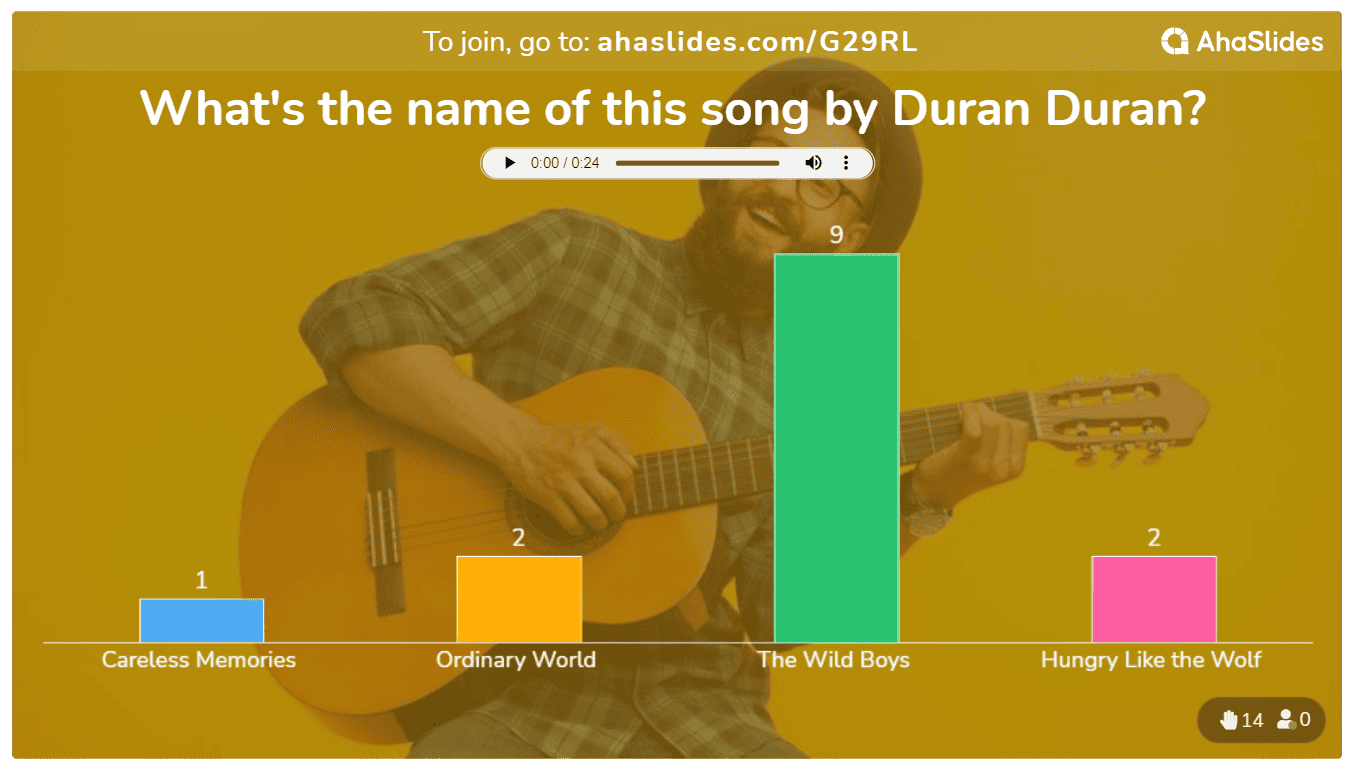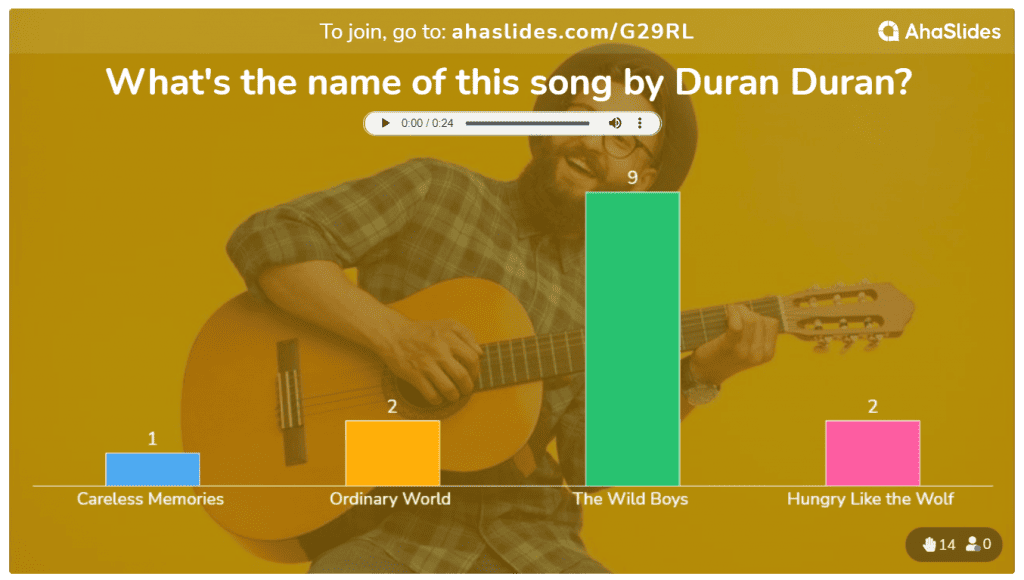 #7 – They're Collaborative
The more advanced presentation software is collaborative for a smooth remote work environment.
They allow multiple people to work on a presentation simultaneously and allow individual members to send the representations to each other for editing in their own time.
Not only that, but some of the interactive presentation platforms even let you collaborate with your moderator, who can ensure that the questions you're getting in a Q&A are savoury enough.
Collaborative features were developed to help create and present team presentations more effectively.
3 Cons of Presentation Software
For all the benefits of presentation software, they do have their drawbacks. You also need to be aware of a few challenges when you use presentation software for your next presentation.
Going Overboard – Presenters' most common mistake with their presentation is to include too many multimedia effects. It is quite easy to get experimental when presented with a vast range of options, and you might end up drowning a slide with too many results, animations, and font customisations. This dilutes the primary purpose of your presentation – to grab the audience's attention and help them understand your topic.
Cramming – Likewise, when you can make everything tiny, you might experience the temptation to pack your slides with information. But far from filling your audience with more information, it becomes much more difficult for them to take anything meaningful away. Not just that; content-heavy slides also sap your audience's attention, which eventually makes it harder to get them to look at your slides in the first place. It is better to include your primary thoughts as headings or bullet points on the decline and describe them in detail throughout your speech. The 10-20-30 rule can help with this.
Tech Issues – The fear of Luddites everywhere – what if my computer crashes? Well, it's a valid concern; computers have been hit many times before, and many other inexplicable tech issues have arisen at the worst possible times. It could be an unstable internet connection, a link that doesn't work or a file that you could have sworn you attached. It's easy to get flustered, so we recommend you have backup software and a backup of your notes for a smooth transition if something goes wrong.
Now that you know the pros and cons of presentation software, it will be infinitely accessible to create a compelling presentation for your next audience. Until you do so, check out the variety of interactive templates available at AhaSlides and use them for free to create your next power-packed presentation.