Are you a great team player? What are some team player skills that you should improve? Becoming a member in a team is extremely important for both your career and personal life!
| | |
| --- | --- |
| What's another word for team player? | Co-partner |
| Company with successful example of team player? | Telsa and Google |
Overview of Team Player
Becoming a great team player is one of the best ways to contribute to the team's performance and productivity. In many job descriptions and requirements, teamwork skill is a primary entry that many companies try to emphasize. However, it might be not enough to be a great team without other significant team player skills.
For many leaders, if you want to set up a great team with many great team players, you should learn more about team players' skills. For someone who is a team member, so do they. If you still consider why it is needed to develop team player skills, here is our answer.
Let's describe a team playerm with these 7 qualities.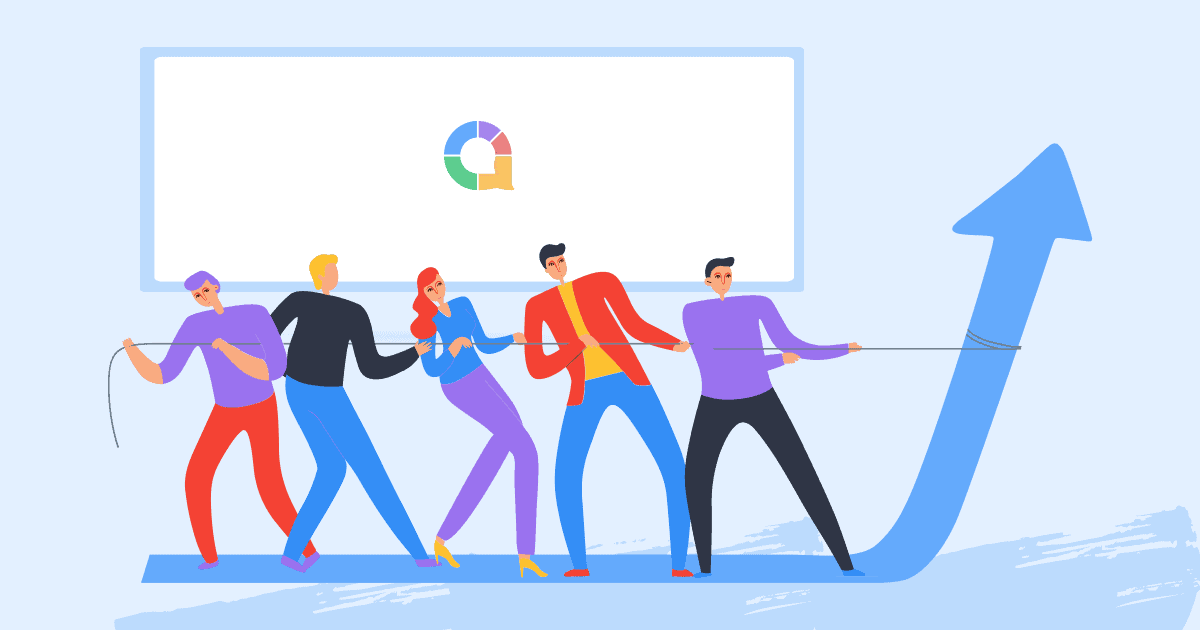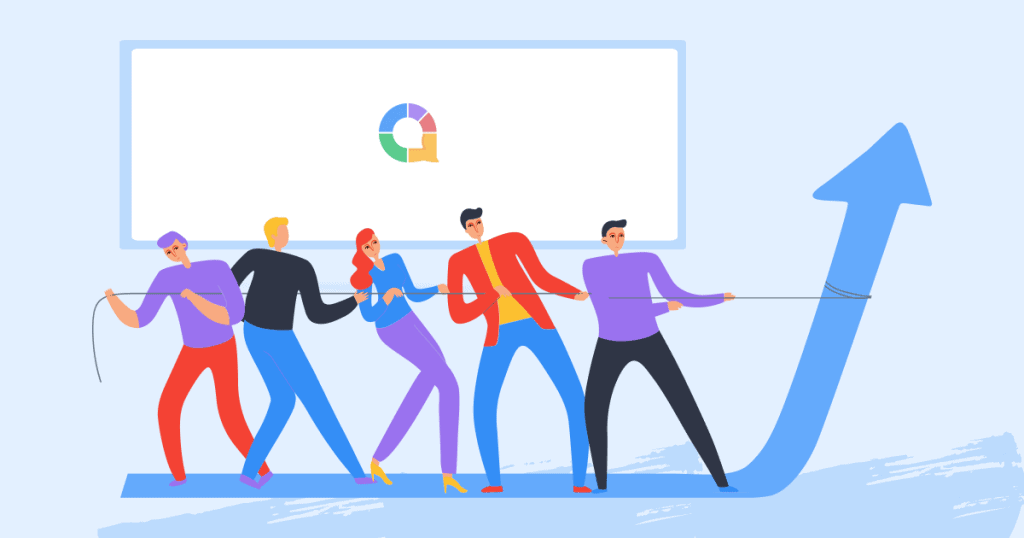 Table of Contents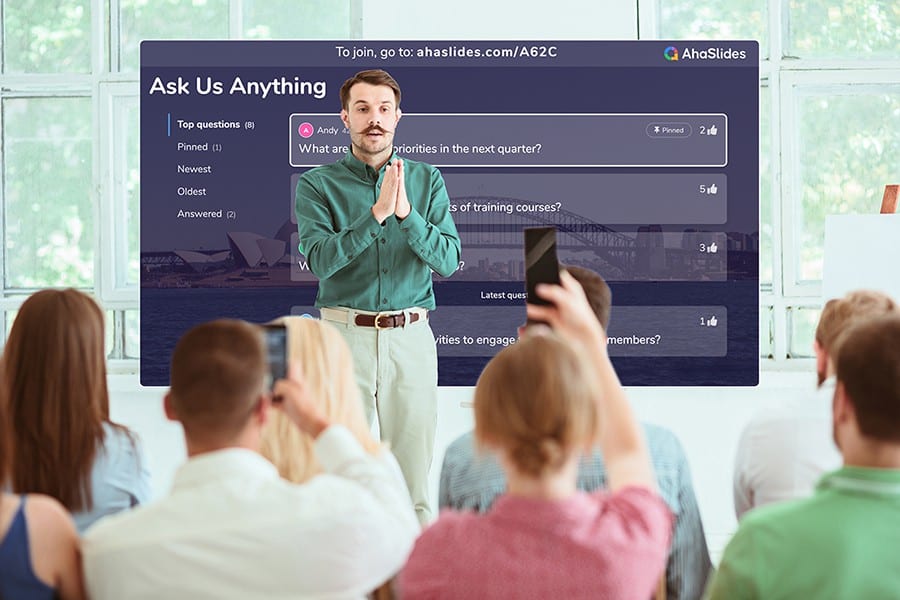 Start in seconds.
Get more free templates for your team activities! Sign up for free and take what you want from the template library!
🚀 To the clouds ☁️
More Tips with AhaSlides
What is a Good Team Player and Why is it important?
In many dictionaries, there is a brief description of a team player, like a person who actively contributes and puts the team's success as a priority rather than his or her personal achievement. You can be a genius but a lack of collaborative skill cannot be counted as a good team player. Similarly, you might be an obedient team member, do whatever the leader asks for without considering it wrong or true, and may also not be a good team player too.
Whether you are in the business context or at school, imagine that you are playing a sport like football, each team player has their own responsibility to be fulfilled but at the same time, works with others to earn one valuable score with a chance in a second. There is a long story behind it, the invisible connection and understanding between team members are built from a long time of interacting, communicating and other team bonding activities. It takes time to fulfil yourself with good team player skills but it is worth it. The benefits of having good team player skills are listed as follows:
Increasing team spirit, ethics and identity.
Establishing a welcoming and trustworthy workplace
Fostering connection, respect, and sincerity
Enhancing employee retention rates and preventing employer turnover rates.
Boosting both the quality of work and productivity.
What are the 7 qualities that makes good team player?
If you are looking for qualities of a good team player to address your existing problems on your team right now, you may find this chapter useful.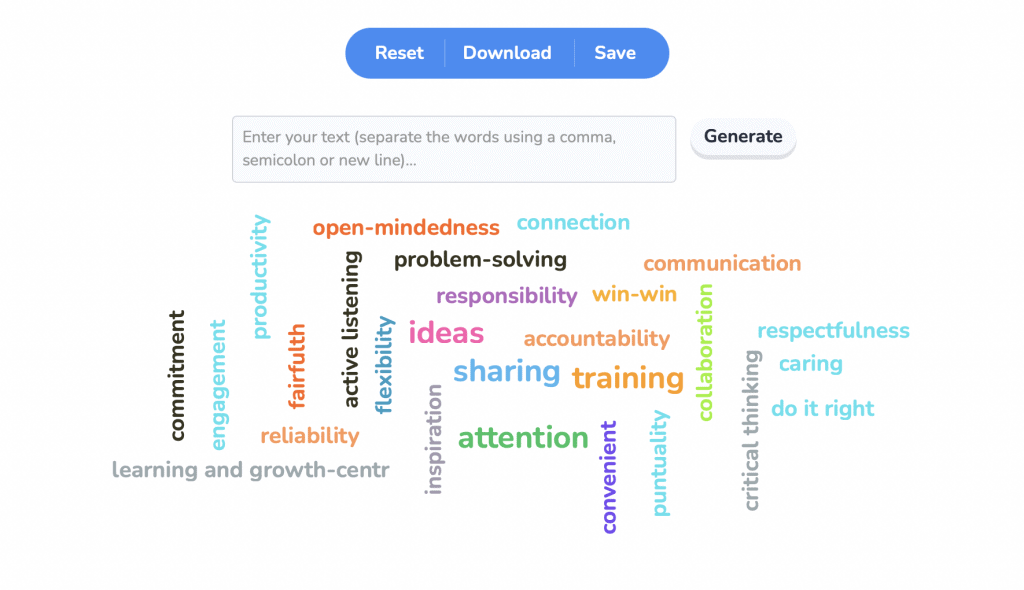 #1. Collaboration
The first skill that should be mentioned is Collaboration. An ideal team player is willing to cooperate with others to achieve common objectives if needed, such as elaborating new ideas on product development or completing a duty given by employers. The main characteristics of good team player are open-mindedness, intention to a win-win outcome, thoughtful communication and a willingness to share information and value.
#2. Flexibility
Conflict sometimes happens among members when there is a bias of unequal workload, compensation, rewards and more which affect personal benefits. A Flexible personality is needed to adapt to a competitive environment like the workplace. The extent to which a person can deal with adjustment in different situations quickly and calmly and think about problems and tasks is the typical description of a person who acts flexibly in a working environment. He or she is likely to volunteer to complete a co-worker's duty while they're on leave or actively support other teammates if they notice that they are in difficulty.
#3. Reliability
You may not want to work with someone who usually tells lies, likes to gossip or have small talk about others. A high-reliability teammate will show you their capacity for controlling emotion, especially when they have to face ambiguous, stressful and unexpected events. The core value of a reliable team player consists of treating others fairly and justly, seeking pleasure and nonviolent conflict resolution, avoiding harmful and dangerous situations, compassion, tolerance and more.
#4. Accountability
The ideal team player is one who takes responsibility for their outcomes and admits mistakes and looks for solutions instead of making excuses. Additionally, they are more aimed at doing the right thing and avoiding falling into the trap of following orders", speaking up and withstanding others' manipulation. Accountability is also an amazing way to build trust in the workplace. Accountability also has a connection to responsibility. but the main difference is that it promotes the act with care and value to others.
#5. Active listening
There are many types of team players in one team, some are extroverts while the rest might be introverts. When some of them are shy to show their feelings, thoughts and opinions, or ask for help, active listening team players. They play an important role to compromise other team members as they listen attentively to a speaker and understand what they're saying. They know how to respond to others' complaints, and sadness and give their encouragement and support to overcome their fear or hardship.
#6. Commitment
Every healthy relationship comes after commitment, even if it is a working relationship. The level of commitment varies from employee to employee. A contract is a formal document of commitment but not all the conditions to make people truly commit to the job. When they're truly committed, they feel a sense of belonging and they are aware of fit in the values of the team and proud to be a part of a collective.
#7. Learning and Growth-centric
One of the motives for making employees commit and engage with the team is their perception of personal growth along with team growth. This is also a main characteristic of an effective team player who is eager to learn new knowledge and skills. They try to do critical thinking and focus on problem-solving by learning from others' intellectual experiences, listening to experts' guidance and beyond to improve themself. They know that as soon as they become an expert in an area, they can improve the team's performance more quicker and more efficiently.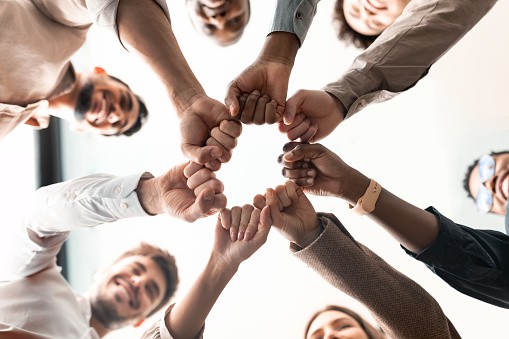 3 Ways to Enhance Team Player Skills
If you are a headache of your team player performing so ineffectively, lack connection and bonding, don't care about others, or be lazy to upskill or reskill, you may need to set up more interesting and meaningful activities to get to know your team better as well as encourage them to be committed to the team's objective, here are some examples:
#1. Team Bonding Activities
It is crucial to make your team members engage in every team's objectives by setting up team bonding activities regularly. It can be a quick team bonding in every meeting or outdoor game while doing travelling or virtual team gathering activities. When they are playing games or solving quiz challenges together, they are more likely to find out their common talk, and interests and go bonkers quickly.
Playing games is the best way to connect individuals and become more collective-centricIt, also a way for leaders to understand their team player strengths and weaknesses. It is the same when you are working for a company or you are working on a project at a school. 
#2. Employee Training Workshops and Seminar
A recommendation for enhancing good team player skills is introducing more employee training workshops and seminars. You can ask for some special player coach or course to help specific team members with their difficulties. It can be an online course or an offline course based on organization's budget. If you are an individual and want to explore more tips to develop yourself, attending free online workshops talking about teamwork seems like a cool idea.
#3. Employee Satisfaction Surveys
There are always some free riders in your team or some are hesitant to speak up. If you want to get to know your team members better and want to figure out the skills or knowledge that they are lacking or need to improve, collecting employee surveys sounds promising.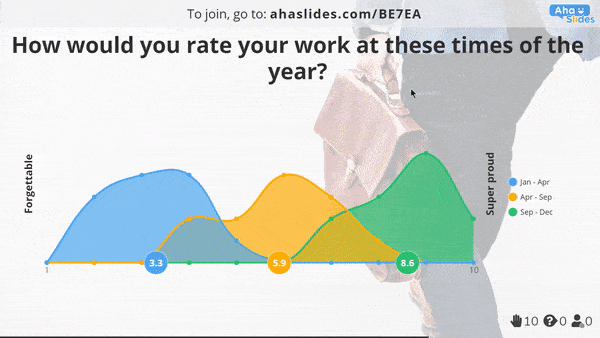 The Bottom Line
It is said that "If you want to go fast, go alone. If you want to go far, go together." Each team player is an irreplaceable part of the whole team which contributes to overall performance. Thus, teamwork and team player skills are necessary for each person to become an effective team player.
AhaSlides is a collaborative and interactive presentation and e-learning tool that brings more efficacy to your work, learning, and training program. Try AhaSlides the right way.
Frequently Asked Questions
What is a Team Player in the Workplace?
A team player is someone who actively contributes by planning, building and completing tasks, to meet goals and manage projects of a company
Top 5 Qualities of a Good Team Player?
Flexibility, Active listening, Problem-solving, Effective communication and Positive attitude