In recent decades, many new presentation software were introduced to the market every year with many impressive functions and features. Nevertheless, PowerPoint still has its irreplaceable position in learning and work processing.
Overview
| | |
| --- | --- |
| No. of spins for AhaSlides wheel spinner generator? | Unlimited |
| Can free users can use spinner wheel creator on AhaSlides? | Yes |
| Can free users save the Wheel in free mode with AhaSlides? | Yes |
| Can I add AhaSlides Spinner Wheel to Powerpoint? | Yes |
Overview Spinning Wheel PowerPoint
Thus, most online presentation tools are evolved as PowerPoint extensions and add-ins to avoid Death by PowerPoint. One of the noble trends for embellishing your presentation effectively is Spinning Wheel PowerPoint. Fortunately, AhaSlides has cooperated with PowerPoint and Google Slides so that you can simply insert Spin the Wheel template on PowerPoint for free at any time.
If you are wondering why Spinning Wheel PowerPoint can help to boost your performance, here it is.
Table of Content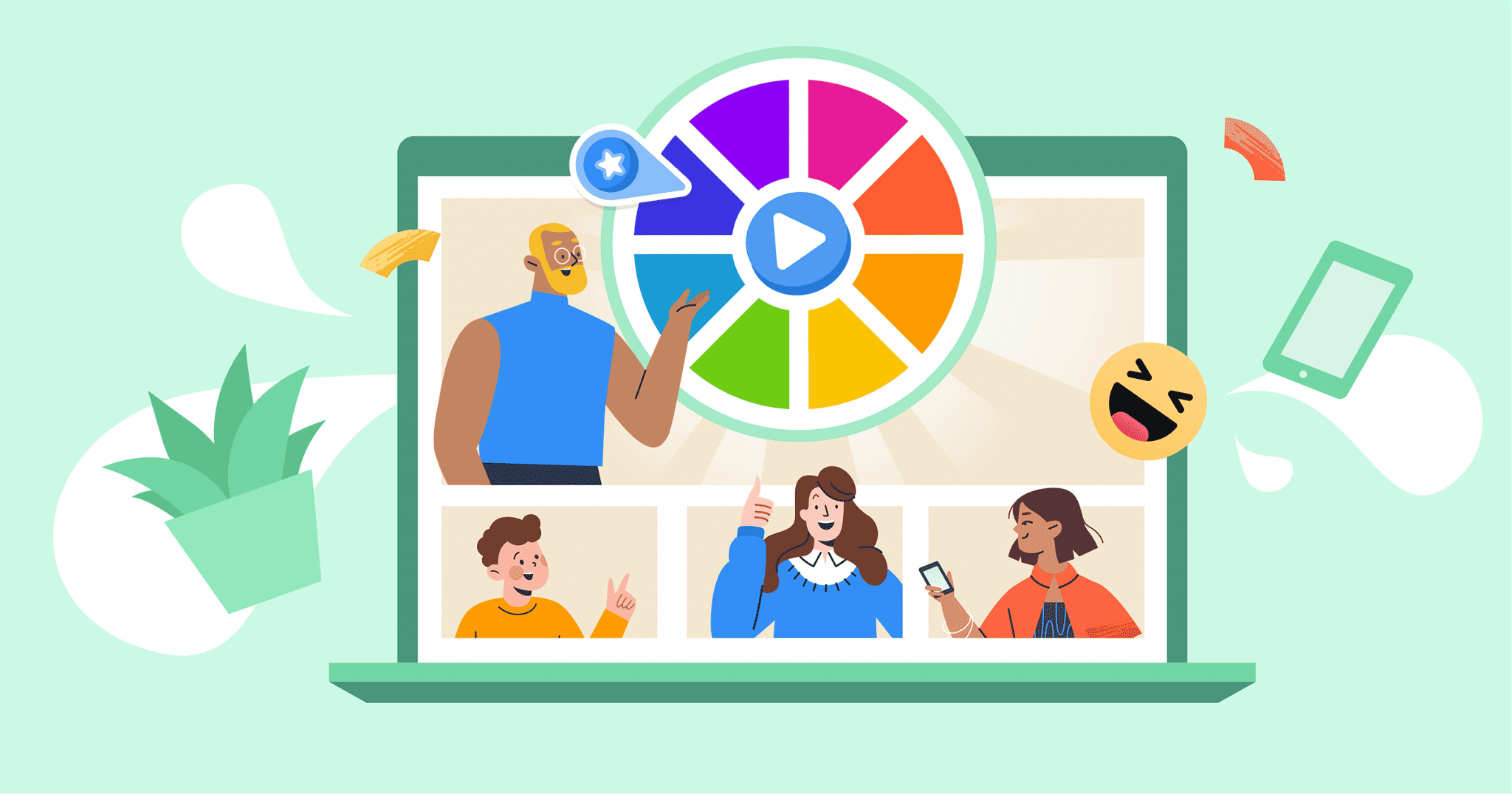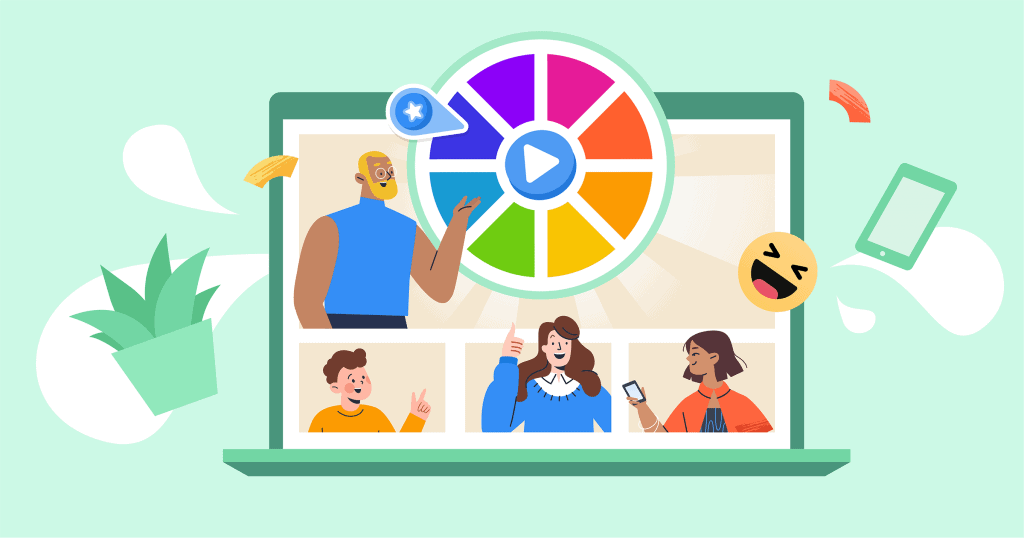 More Fun Tips
What is Spinning Wheel PowerPoint?
So what is a Spinning Wheel PowerPoint? As you know there are many applications that can be integrated into PowerPoint slides as add-ins, and so do Spinner Wheel. The notion of Spinning Wheel PowerPoint can be understood as a virtual and interactive tool to engage speakers and audiences via games and quizzes, which worked based on probability theory.
In particular, if you design your presentation with activities such as Wheel of Fortune, calling random names, questions, prizes and more, it is needed an interactive spinner that can be easily edited after embedded on PowerPoint slides.
Why is Spinning Wheel PowerPoint beneficial?
It is undeniable that Spinner Wheel can help your presentation be more persuasive and capitative, which makes strong impact on performance of both business and educational contexts. But how can it help?
For example, when you do presentations in your corporate workshop with customers, adding some spin wheel ppt games can be a good idea to entertain the customers and give they a new way to interact with the speaker. The Spinner Wheel of prizes works best for the giveaway part as participants find it so thrilling by getting unpredictable rewards.
Or if you are responsible for training workshops or class activities, playing random trivia quizzes on random learners can give them a way to brainstorm and keep them focused on the lectures.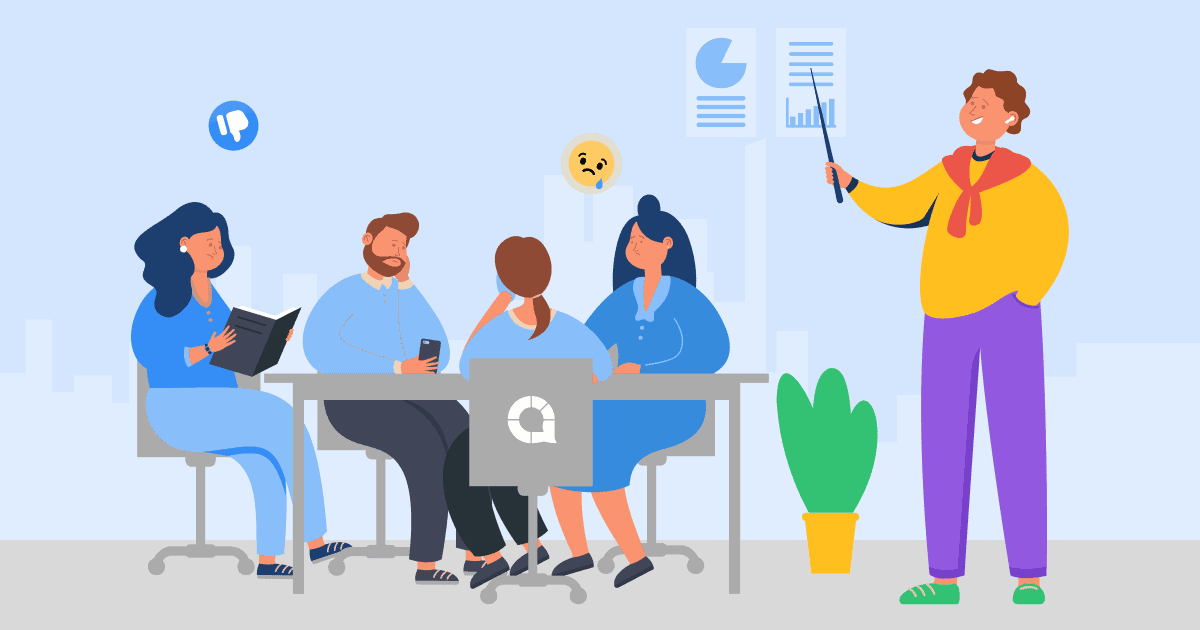 How to Create AhaSlides Wheel as Spinning Wheel PowerPoint
If you are looking for an editable and downloadable spinner for PowerPoint, ẠhaSlides probably is your best option. The detailed guidance to insert a live Spinner Wheel on PowerPoint as below:
Register to your AhaSlides account, and generate Spinner Wheel on the AhaSlides tab.
After generating Spinner Wheel, choose to Add to PowerPoint button, then Copy the link of the Spinner Wheel just customized.
Open PowerPoint and choose the Insert tab followed by Get Add-ins.
Then, seek for AhaSlides and click Add and Paste the link of the Spinner Wheel (All the data and edits will be updated in real-time).
The rest is sharing the link or unique QR code to your audience to ask them to participate in the event.
In addition, some of you may prefer to work directly on Google Slides with your teammates, in this case, you also can create a spinning wheel for google slides following these steps:
In addition, some of you may prefer to work directly on Google Slides with your teammates, in this case, you also can create a spinning wheel for google slides following these steps:
Open your Google Slides presentation, choose "File", then go to "Publish to the web".
Under the '"Link" tab, click on 'Publish (The setting function is editable for working on AhaSlides app later)
Copy the generated link.
Login to the AhaSlides account, create a Spinner Wheel template, go to Content Slide and choose the Google Slides box under the "Type" tab or directly go to the "Content" tab.
Embed the generated link into the box titled "Google Slides Published link".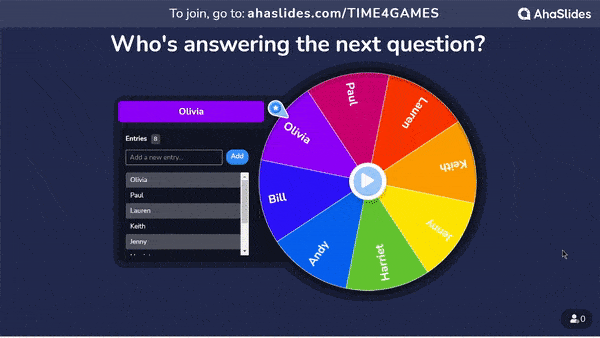 Tips to Leverage Spinning Wheel PowerPoint
Now that you know how to create Spinning Wheel PowerPoint, to wish you to have a successful presentation, there are some handy tips for you to tailoring the best spinning wheel template PowerPoint:
Customize the Spinner Wheel with basic steps: You are free to add any text or numbers into the entry box but the letter will vanish when the wedges are too many. You also can edit sound effects, time to spin and background, and remove functions to delete previous landing results.
Choose the right PowerPoint Spinning Wheel games: You may want to add many challenges or quizzes to your presentation to capture participants' attention, but don't overuse or misuse the content.
Design PowerPoint Prize Wheel on your budget: Commonly, it is hard to control the probability of winning though some apps might give you control of specific results. If you don't want to be broken, you might set up your prize value range as much as possible.
Design quizzes: If you intend to use Quiz Challenge in your presentation, consider designing a Wheel of Names to call the random participant by combining different questions rather than compressing them into one spinner wheel. And questions should be neural rather than personal.
Icebreaker Ideas: if you want a spin wheel game to warm up the atmosphere, you might try: Would you rather… with random questions.
Besides, many available PowerPoint Spinning Wheel templates can be downloaded from the websites which can ultimately save you time, effort and money. Check AhaSlides Spin The Wheel Template right away!
Key Takeaways
Presentation can be fun and interactive as long as you understand how it connects to the audience. Turning a simple PowerPoint template into an appealing one is not difficult at all. Don't be scared if you start learning to customize a PPT for your project, as there are many ways to improve your presentations, considering Spinning Wheel PowerPoint is just one of them.
If you need more support of features such as Would Cloud, Quiz, Game, Icebreaker, and more to level your presentation up, get started with AhaSlides immediately.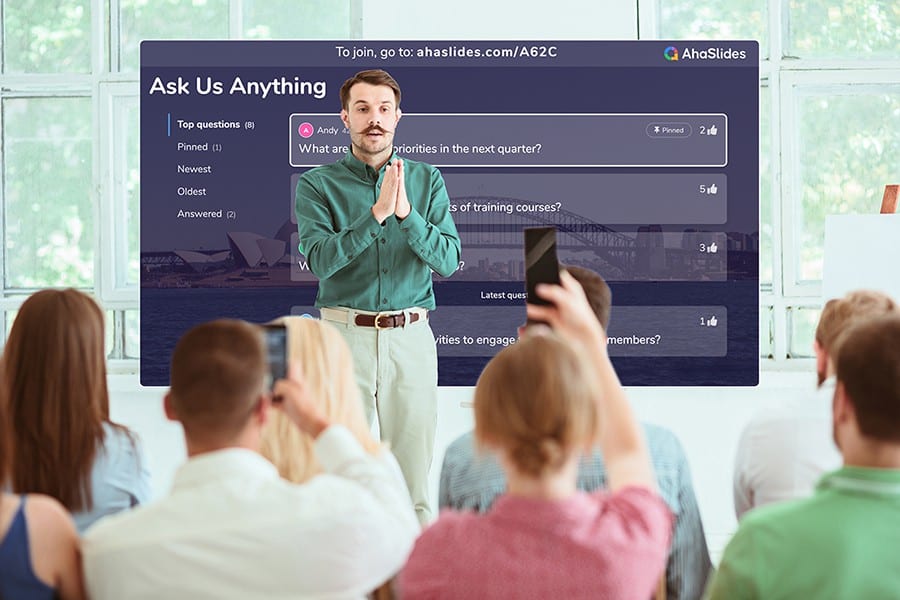 Start in seconds.
Get free templates for better presentation! Sign up for free and take what you want from the template library!
🚀 To the clouds ☁️