When you want to find a talk of a topic you are interested in, TED Talks may be the first to pop up in your mind. Their power comes from both original ideas, insightful, useful content and impressive presentation skills of the speakers.
Over 90,000 presenting styles from over 90,000 speakers have been shown, and you probably have found yourself related to one of them. Whatever the style is, there are some common things among TED Talk presenters which you can keep in mind to improve your own performance!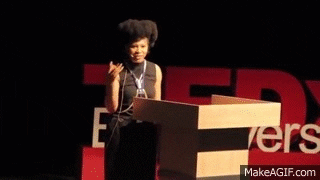 More Presentation Tips with AhaSlides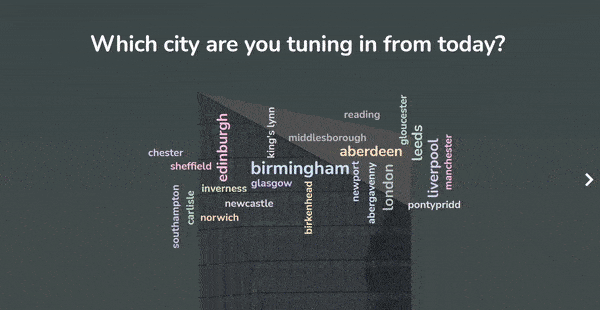 Start in seconds.
Get free templates for your next interactive presentation. Sign up for free and take what you want from the template library!
🚀 Get templates for free
1. Use Personal Stories to Make your Audience-Related
The fastest way to spur an emotional response from the audience is to tell a story of your own experience. The essence of story is its ability to invoke emotions and interaction from the listeners. Therefore by doing this, they can feel related by nature and immediately find your talk more "authentic", and therefore are willing to listen to more from you.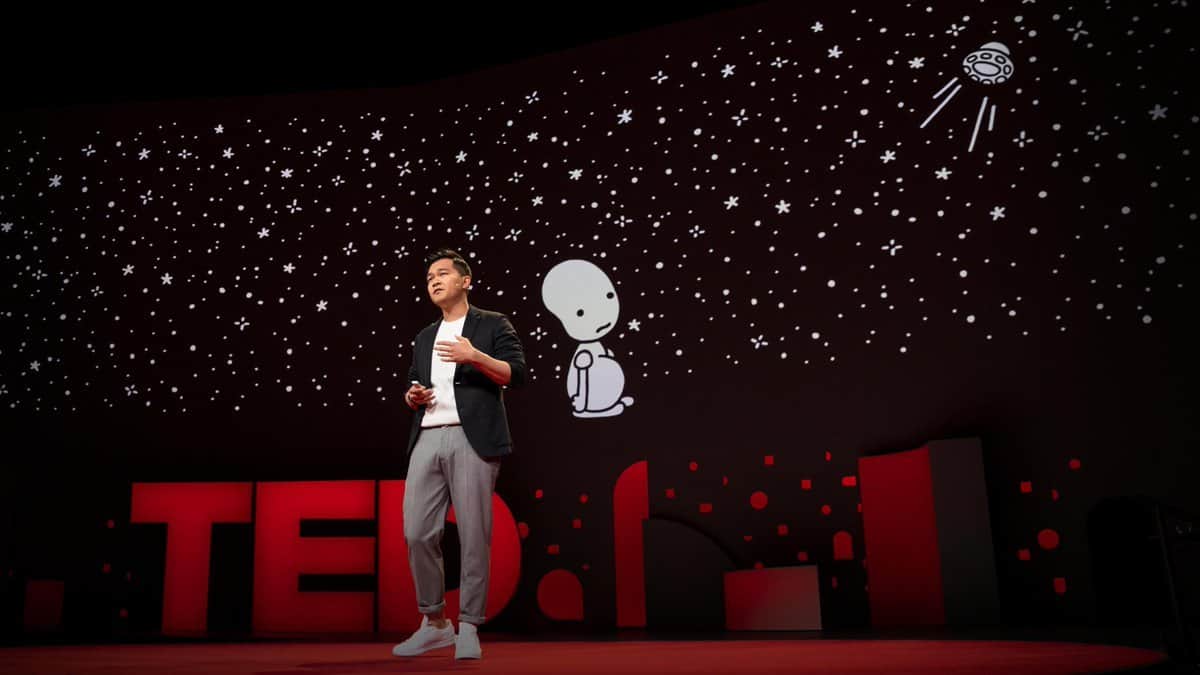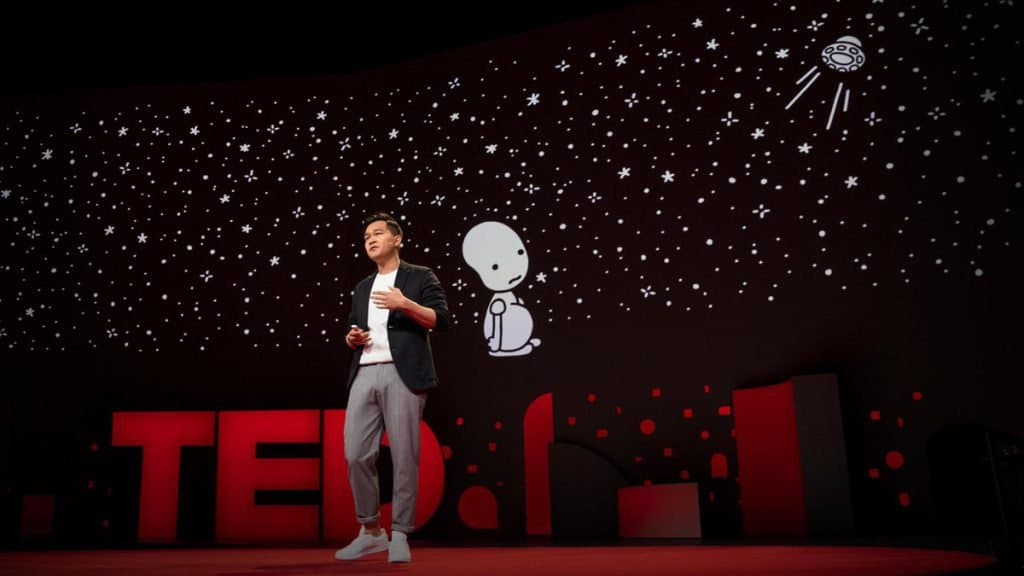 You can also intertwine your stories into your talk to build your opinion on the topic and present your argument persuasively. Apart from research-based evidence, you can use personal stories as a powerful tool to create a reliable, compelling presentation.
2. Make your Audience Work
However interesting your speech may be, there may be times when the audience drifts their attention away from your talk for a moment. That is why you must have some activities that win back their attention and get them engaged. 
For example, a simple way to do this is to make good questions relevant to your topic, which gets them to think and find an answer. This is a common way that TED speakers use to engage their audience! The questions can be posed right from the start or occasionally during the talk. An idea is to get to know their perspectives by having them submit their answers to an online canvas like AhaSlides, where the results are updated live, and you can rely on them to discuss more in-depth. 
You can also ask them to do small acts, like close their eyes and think about an idea or an example relevant to the idea you are talking about, just like what Bruce Aylward did in his talk on "How We'll Stop Polio for Good."
3. Slides are to aid, not to drown
Most TED Talks are accompanied by slides, and you would rarely see a TED speaker use more-than-colourful slides full of text or numbers. Instead, they are usually simplified in terms of decoration and content and tend to be in the form of graphs, images or videos. This helps draw the audience's attention to the content that the speaker is referring to and flatter the idea they are trying to convey. You can make use of it too!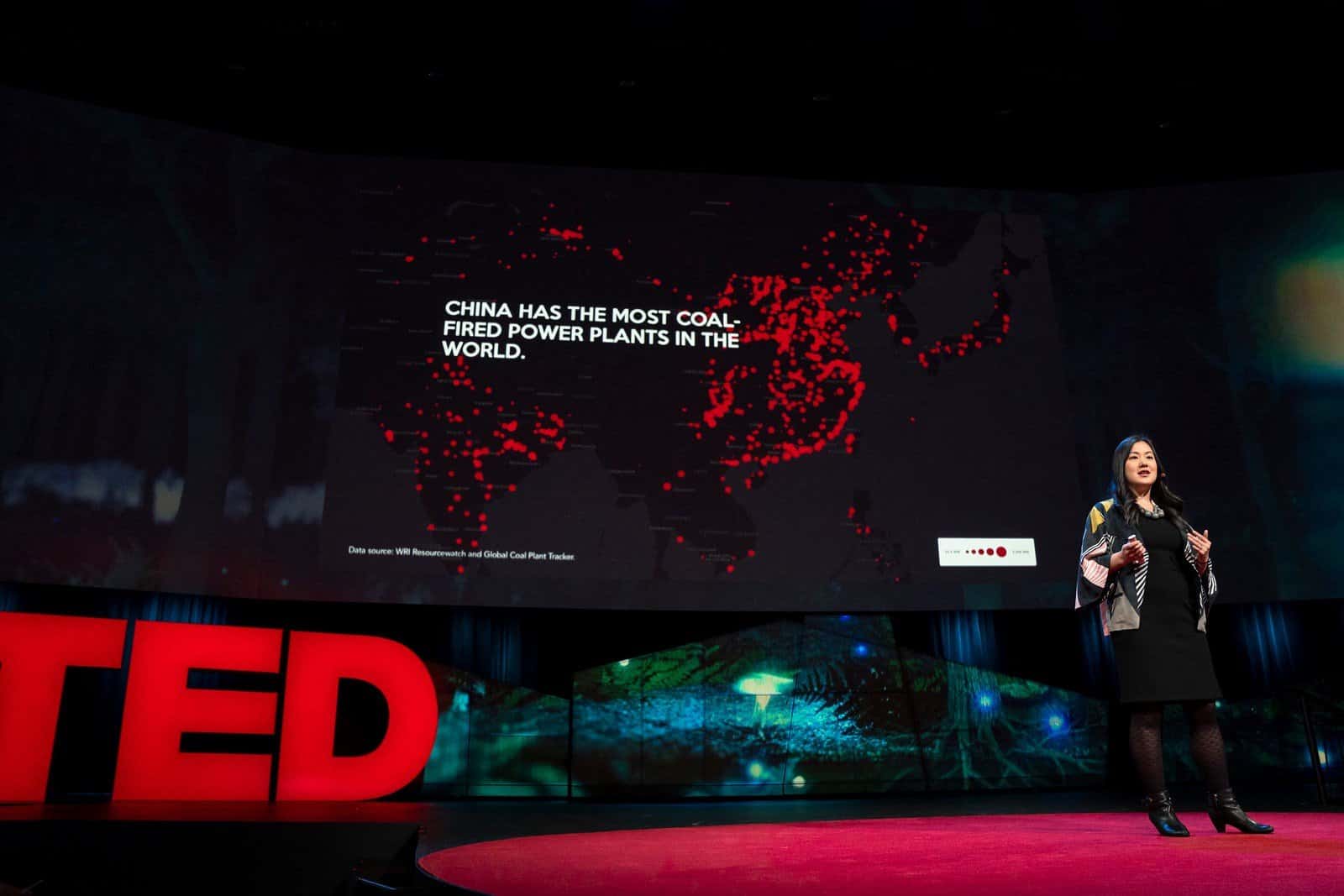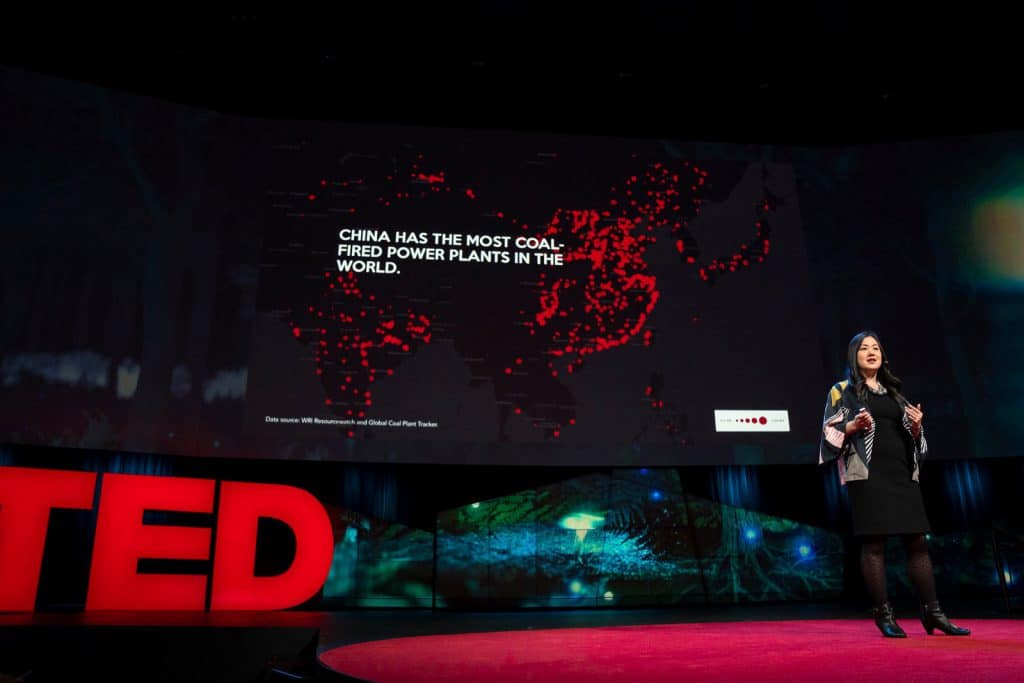 Visualisation is the point here. You can convert text and numbers into charts or graphs and utilise images, videos and even GIFs. Interactive slides can also help you connect with the audience. One reason the audience is distracted is their having no clue about the structure of your talk and feel discouraged to follow until the end. You can solve this with the "Audience Pacing" feature of AhaSlides, in which the audience can pave back and forth to know all the content of your slides and always be on track and get ready for your upcoming insights!

4. Be original; be you
This does not only have to do with your presenting style and HOW you convey your ideas but also with WHAT you deliver. You can see this clearly in TED Talks, where one speaker's ideas could be similar to others, but what matters is how they view it from another perspective and develop it in their own way. The audience will not want to listen to an old topic with an old approach that hundreds of others might have chosen. Think about how you can make a difference and add your own individuality to your speech so that it brings valuable content to the audience.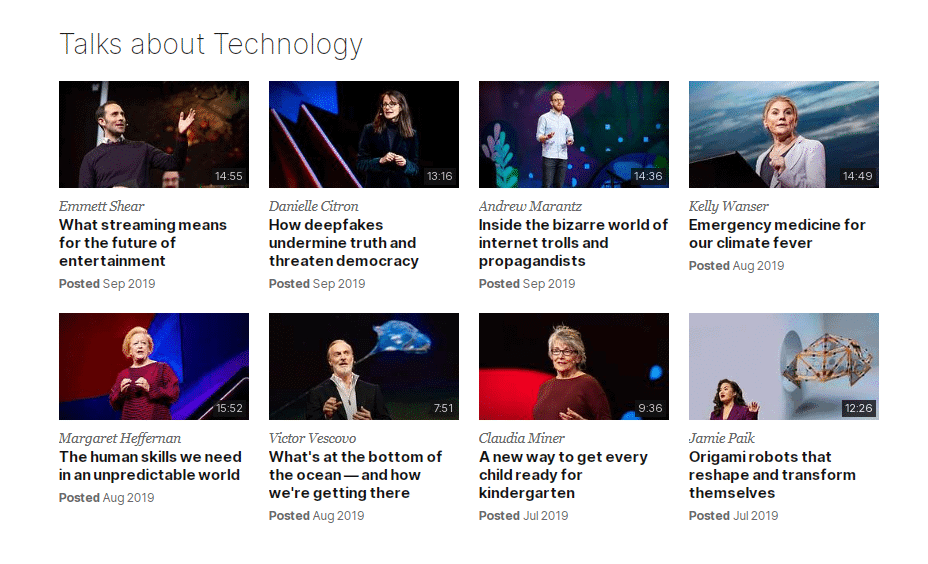 It's not easy to be a master presenter, but practice these 4 tips so often that you can make a big progress in your presentation skills! Let AhaSlides be with you on the way there!
External Links