What to do to become an online tutor with a monthly income of about 1000 USD? As online learning becomes more popular, more and more online learners apply for online tutoring due to its advantages of personalization, cost-effectiveness, and flexibility. If you want to become an online tutor, it is not too difficult, but how about earning a lot of money from tutoring? Check out the best tips and tricks when assessing the right tool to become an online tutor.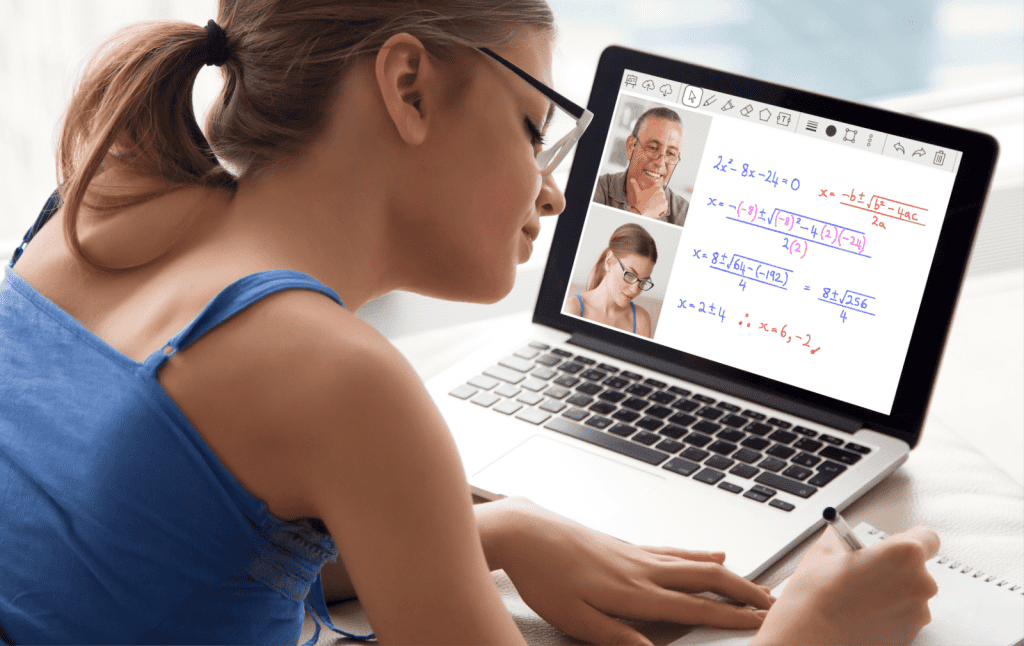 Table of Contents
Tips for Online Teaching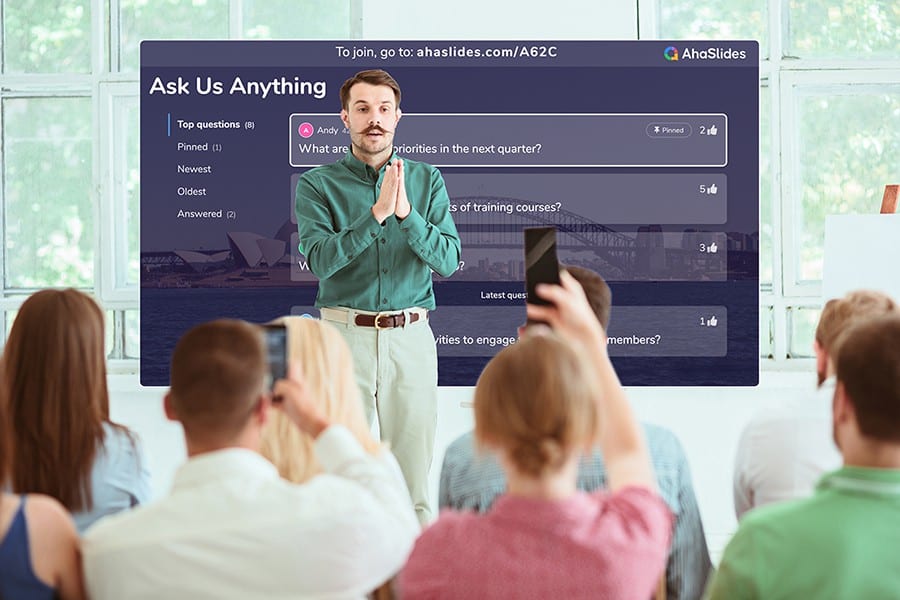 Start in seconds.
Need an innovative way to heat up your online classroom? Get free templates for your next class. Sign up for free and take what you want from AhaSlides!
🚀 Grab Free Account
What is an Online Tutor?
Online tutoring is the practice of providing educational instruction or guidance remotely through the Internet. It involves a tutor or an instructor delivering personalized teaching sessions to students over various digital platforms, such as video conferencing, online whiteboards, chat rooms, or educational websites.
Online tutoring can cover a wide range of subjects and academic levels, including K-12 education, college and university courses, test preparation (e.g., SAT, ACT, GRE), language learning, and specialized skills development. One of the best features of online tutoring is that tutors and students can connect online via video and audio communication tools, allowing for real-time interaction and virtual collaboration.
5 Tips to Become an Online Tutor
Is there a secret to becoming a great tutor online? Here are some best tips that provide you with the information you need to become an online tutor without a degree or experience.
#1. Assess online tutoring platforms
The first thing to do is research and compare various online tutoring platforms to find the one that suits your needs. It is easy to apply to become an online tutor and get paid on the following websites: Tutor.com, Wyzant, Chegg, Vedantu, VIPKid, etc…
#2. Leverage high-demand subjects or skills
One of the best tips to become an online tutor in the highly competitive market is to focus on tutoring subjects or skills that are in high demand. For example, STEM subjects, test preparation, or language learning tend to have a larger student base, increasing your chances of attracting more students and earning more income.
#3. Set competitive pricing
Researching the market rates for online tutoring in your subject area and setting your prices accordingly is also an extremely important step. Be mindful of offering competitive rates to attract students while still valuing your time and expertise.
#4. Build your online presence
It is necessary to create a professional online presence to showcase your expertise and attract potential students if you want to become an online tutor with a high income. Don't forget to highlight your qualifications, teaching experience, and testimonials from previous students. You also can utilize search engine optimization techniques to improve your visibility in online searches. For example, you can show a bachelor's degree in computer science if you aim to become a computer science tutor.
#5. Prepare engaging lesson materials
Above all, try to develop high-quality lesson materials tailored to online instruction. You can think of creating more interactive presentations, worksheets, and quizzes that can be easily shared and accessed digitally. AhaSlides can be the greatest tool to help you improve lesson materials, enhancing the learning experience more engaging and efficient.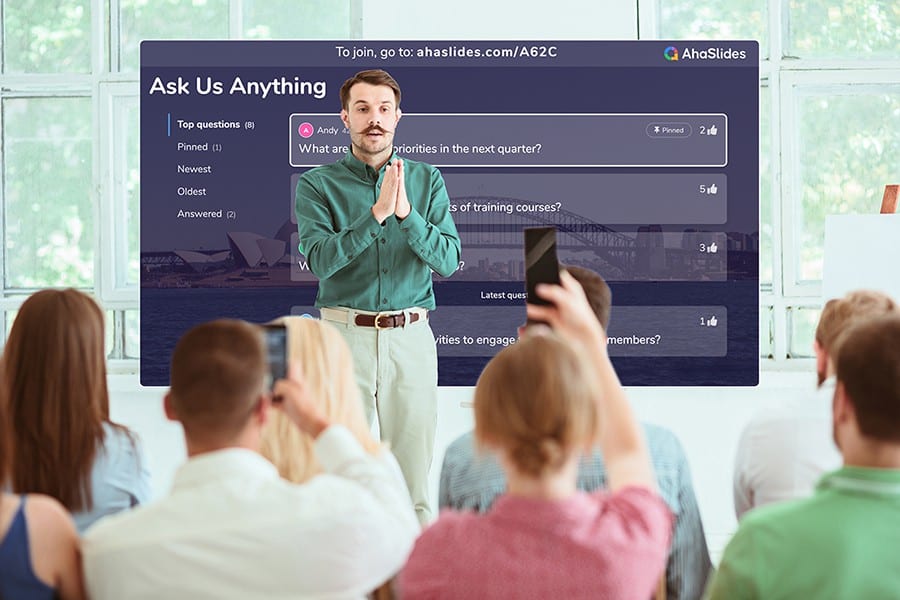 Start in seconds.
Learn how to gain better class engagement with super fun quizzes, created by AhaSlides!
🚀 Get Free WordCloud☁️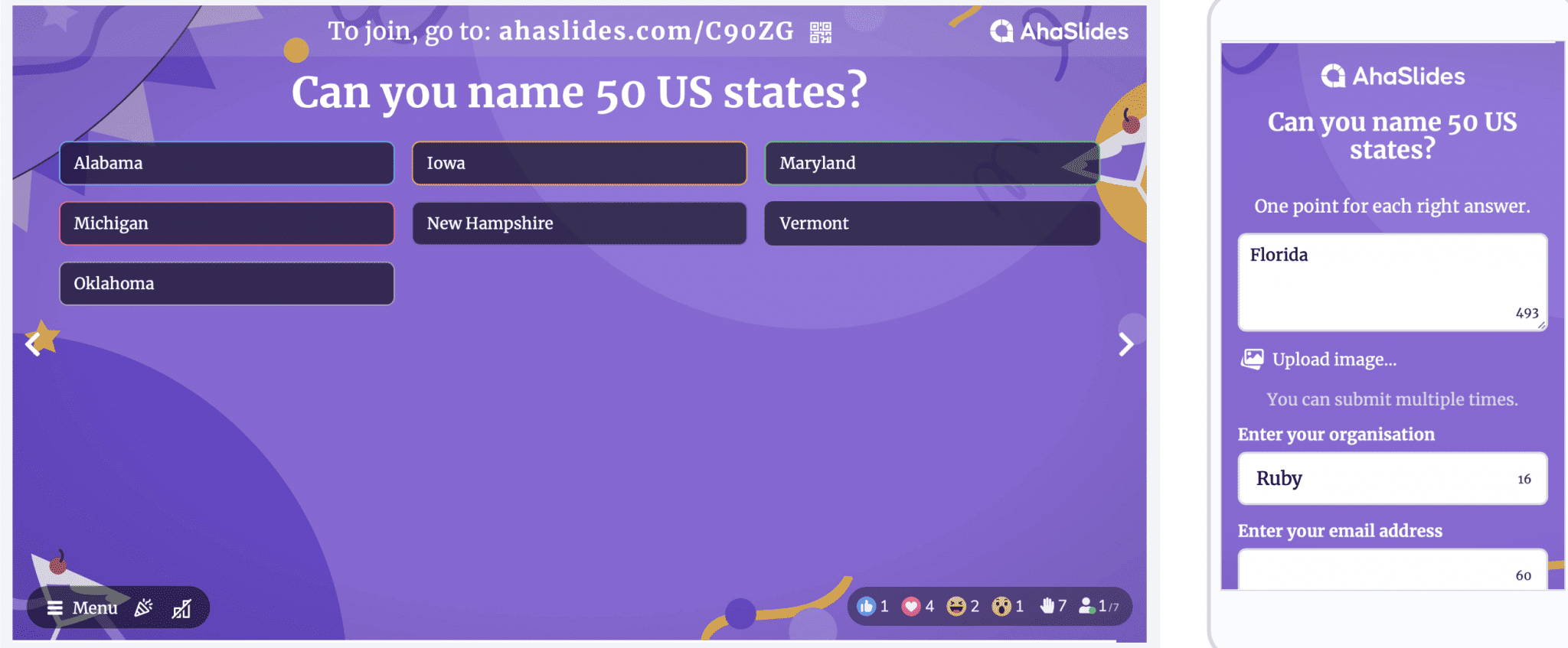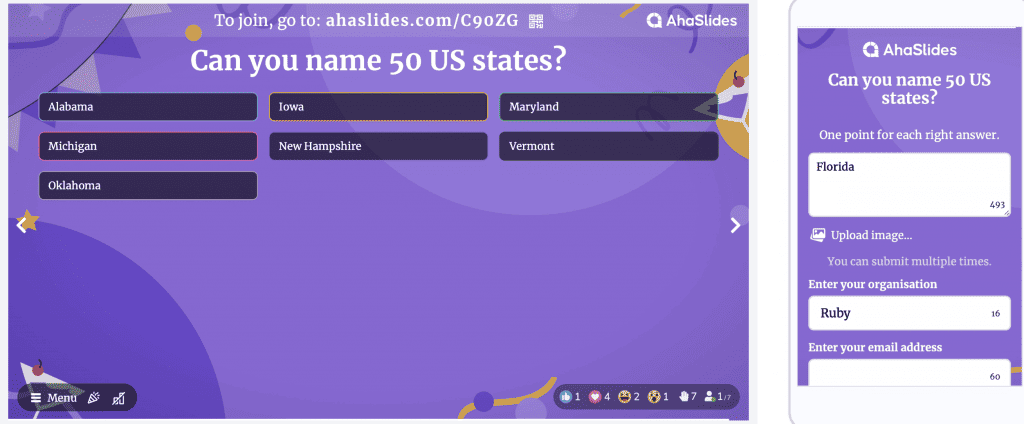 Frequently Asked Questions
What qualifications do I need to be an online tutor?
There are no strict requirements to become an online tutor. However, not many people can become a great tutor without having excellent communication skills, expertise in a subject, patience, and adaptability. For some instances, an 8.0 IELTS certificate can be an advantage if you want to become an English tutor virtually and get high pay.
Is online tutoring successful?
There is undeniable that online tutoring is a promising business in the era of technological advancement and the Internet. With many benefits that surpass traditional teaching, plus using the right approach, you can become successful with an online tutoring career.
Is Zoom best for online tutoring?
Zoom is a popular video conferencing tool that has gained significant popularity for online tutoring and remote teaching. There are some alternatives that you also can try such as Webex, Skype, Google Meet, and Microsoft Teams.
Bottom Line
Remember, it is possible for you to become an online tutor without prior experience. You can learn from other tutors, continuously improve your skills, and adapt to the online learning environment. With dedication, effective communication, and the right tools, you can embark on a fulfilling journey as an online tutor, sharing your knowledge and helping students achieve their academic goals.
Don't hesitate to apply to become an online tutor today and feel free to use AhaSlides to help you customize exceptional lessons and learning experiences.