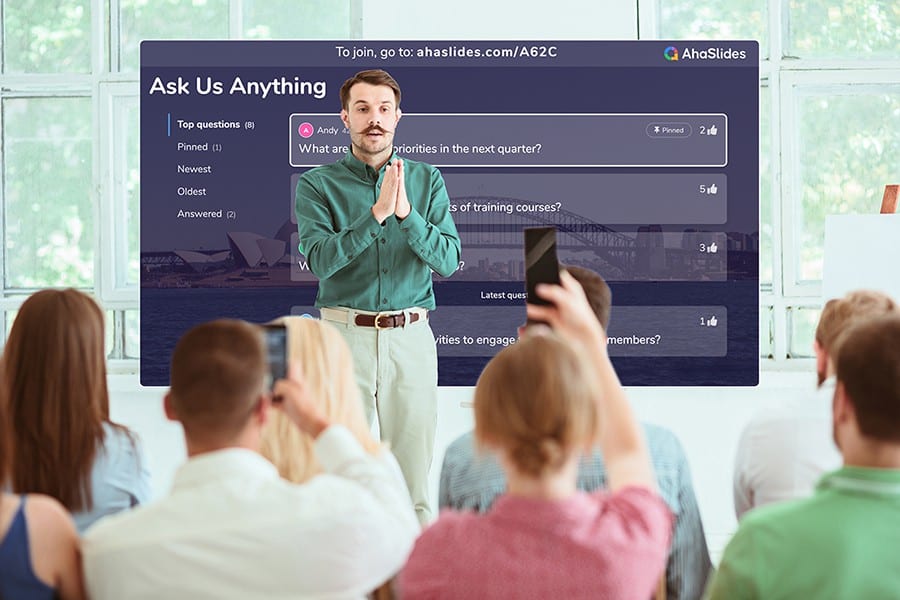 Finding a way to stop your staffs from leaving?
Improve retention rate, get your team to talk to each other better with fun quiz on AhaSlides. Sign up to take free quiz from AhaSlides template library!
🚀 Grab Free Quiz☁️
FAQ
Frequently Asked Questions
---
Got a question? We've got answers on how Important Of Employee Engagement is
Employee engagement refers to employees' emotional and commitment bonds towards their work and their organization. Engaged employees feel connected to their work, their colleagues, and the overall mission and values of the company. It is important because engaged employees are more productive, creative, and dedicated to achieving the company's goals.
An example of engagement with employees in action could be a company hosting a team-building event that encourages collaboration and communication among employees such as a day-long offsite retreat, a fun competition or challenge, or even just a social gathering outside work hours. By providing opportunities for employees to connect and engage with each other outside of their daily work tasks, companies can help build stronger relationships among team members. It leads to a higher engagement level in the workplace.
Good employee engagement is when employees are fully committed and involved in their work, feel meaning in their role, and are motivated to contribute to the organization's success. For example, a company that regularly communicates with its employees listens to their feedback and provides opportunities for growth and development. The company could also have a culture of recognition and reward, where employees are acknowledged and appreciated for their hard work and contributions.