If you like to greet new people and have a great enthusiasm for travel and helping others, tourism and hospitality is the field for you.
From luxury resorts in Bali to family motels along Route 66, this business is all about giving the best experiences to travellers.
Let's take a peek behind the scenes of tourism and hospitality management to learn more about this field and the skills you need to navigate this industry successfully.
Table of Content
More Tips with AhaSlides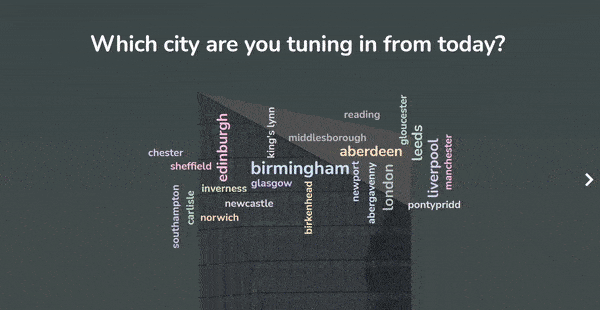 Looking for More Fun During Gatherings?
Gather your team members by a fun quiz on AhaSlides. Sign up to take free quiz from AhaSlides template library!
🚀 Grab Free Quiz☁️
What is Tourism and Hospitality Management?
Tourism and hospitality management is a broad term that refers to the administration and operation of various hospitality businesses and services. It involves overseeing the activities that create satisfactory experiences for customers in industries like:
Hotels and accommodation services
Restaurants and food services
Travel and tourism
Events and conference facilities
Each industry has its specific needs and customer base. It's best to research beforehand when applying for a hospitality career.
Why Choose Tourism and Hospitality Management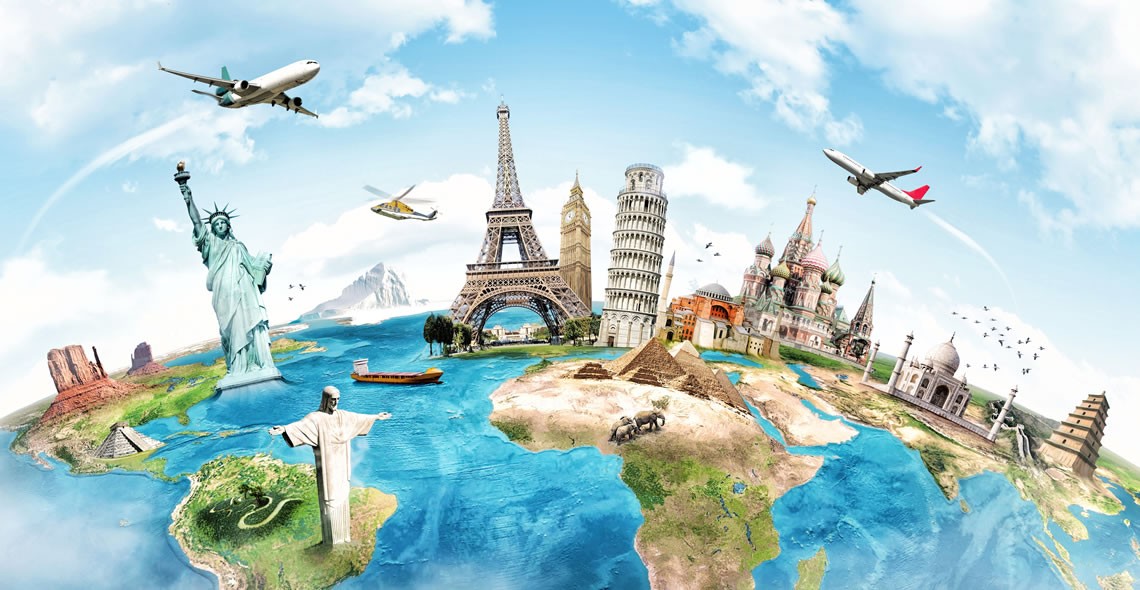 No two days are the same. You could work in hotels, restaurants, travel companies, festivals or attractions worldwide. Even the knowledge learned from hospitality management can be applied to other positions as well like marketing, sales, public relations, human resources management, and such.
You could also learn transferable skills in communications, problem-solving, and business operations that open doors in many careers.
The industry exposes you to different cultures through travel, cultural exchanges and global coworkers. If you love travel, meeting new people and providing great customer service, this will feel meaningful.
You will often receive travel discounts, access to unique events and a lifestyle matching your passions.
With experience and training, you can manage varied sectors or launch your own hospitality enterprise.
How to Get Started in Tourism and Hospitality Management
To get started in this industry, you'd need a diverse skill set from hard skills to soft skills. We've laid out some general requirements to consider if you decide to pursue this path:
Education – Consider pursuing an undergraduate degree/diploma in hospitality management, tourism administration, or a related field. This provides a solid foundation and will basically teach you all you need to know to thrive in the industry.
Certifications – Complete certifications from industry organisations to gain recognised credentials. Popular options include Certified Hospitality Manager (CHM) from HAMA, Certified Meeting Professional (CMP) from ICMP, and Travel Counselor Certificate (TCC) from UFTAA.
Internships – Seek internship opportunities with hotels, tour companies, convention centres, attractions, and such to gain hands-on experience and network. Explore programs through your college career services office.
Entry-level jobs – Consider starting in roles like hotel front desk agent, cruise ship crew member, or restaurant server to learn the basics firsthand.
Short courses – Take individual hospitality classes through organisations like HITEC, HSMAI, and AH&LA on topics like social media marketing, event planning, and revenue management. They will provide you with sufficient knowledge of how the industry operates.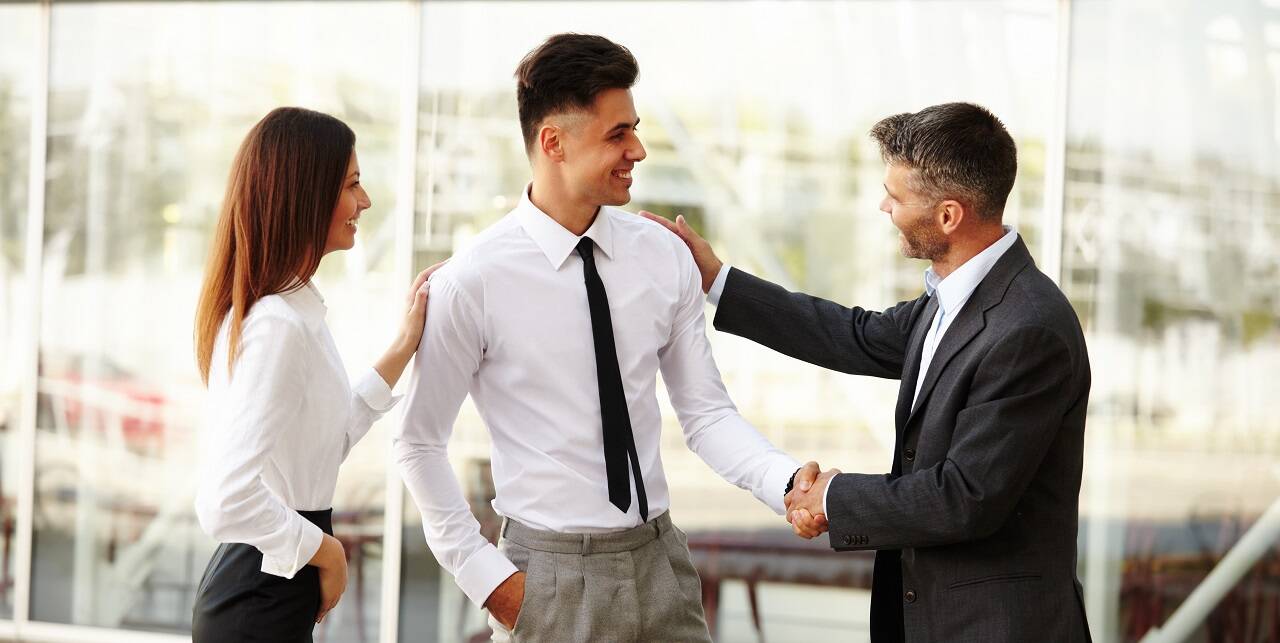 People-oriented – Enjoys working with and serving customers from diverse cultures. Good communication and social skills.
Adaptable – Able to work flexible schedules including nights/weekends and handle changing priorities calmly.
Detail-oriented – Pays close attention to both big-picture initiatives and small operational details to deliver high-quality experiences.
Multitasker – Comfortably juggles multiple tasks, projects and responsibilities simultaneously. Can work well under time pressure.
Creative problem-solver – Able to think on their feet to resolve guest issues and think of new ways to improve business.
Passion for travel – Genuinely interested in tourism, cultural exchange and exploring new places. Can represent destinations enthusiastically.
Entrepreneurial spirit – Comfortable taking initiative, managing risk and excited about the business side of hospitality operations.
Team player – Works collaboratively across departments and with partners/vendors. Supportive leadership abilities.
Technologically savvy – Keen to adopt new industry tools and platforms to enhance marketing, operations and guest service.
Languages a plus – Additional foreign language skills strengthen the ability to communicate with global guests and partners.
Hospitality Management vs. Hotel Management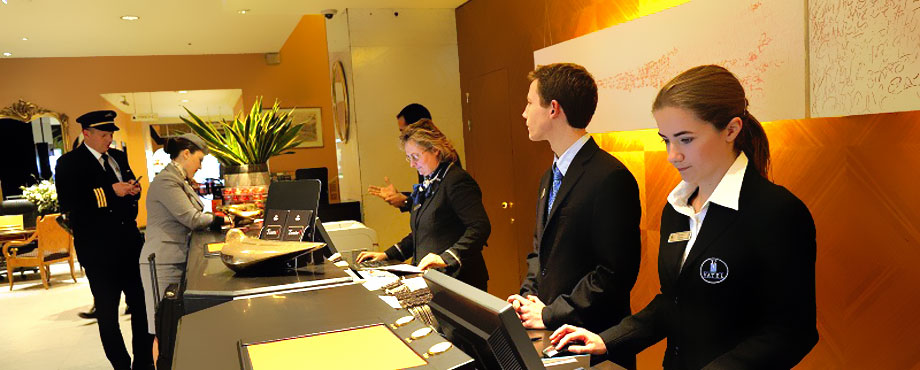 The main differences between hospitality management and hotel management are:
Scope – Hospitality management has a broader scope that encompasses not just hotels, but other sectors like restaurants, tourism, events, cruises, casinos, and many more. Hotel management focuses solely on hotels.
Specialisation – Hotel management specialises in hotel operations, departments, services and management specific to hotels. Hospitality management provides a more generalised introduction to the overall industry.
Emphasis – Hotel management places a stronger emphasis on aspects unique to hotels like front office procedures, housekeeping, and food & beverage service specific to hotel restaurants/bars. Hospitality management covers a wider range of sectors.
Career Paths – Hotel management prepares you for hotel-specific careers like general manager, director of rooms, F&B manager, and such. Hospitality management allows for careers across various sectors.
Skills – Hotel management develops highly specialised hotel skills, while hospitality management teaches transferable skills that apply to all hospitality areas like customer service, budgeting, and project management.
Programs – Hotel programs are often credential-based certificates or associate's. Hospitality programs offer broader bachelor's and master's degrees with more flexibility.
Tourism and Hospitality Management Career Paths
As a versatile industry, it opens new doors to a wide range of career paths, such as:
You can work in places that provide culinary services such as hotels, resorts, stadiums/arenas, casinos, healthcare facilities, restaurants, cruise ships, and contract food service companies as a restaurant manager, chef, sommelier, banquet/catering manager, or bar manager.
Travel and tourism management
Your responsibilities involve planning and organising packaged tours, travel itineraries, flights, accommodations, and activities for both leisure and business travellers. You can work with tour operators, travel agencies, national tourism boards, convention and visitor bureaus, and online travel agencies.
Human resource management
You will recruit, train and develop staff for hotels, restaurants and other tourism businesses. This is a sensitive role requiring discretion, motivational skills, and knowledge of labour regulations.
Property operations management
You will oversee the daily operational functions of an accommodation property like a hotel, resort, serviced apartment, and such. Department heads like F&B, front office, and engineering need to be on point to deliver guest services efficiently and ensure quality standards.
Key Takeaways
From sand to snow, beach resorts to luxury mountain chalets, the tourism and hospitality industry opens the doors to discovery worldwide.
No matter your preferred path, tourism and hospitality ensure the world sees its best side.
For those eager to make people's journey a once-of-a-lifetime experience, management in this sector offers a truly fulfilling career journey of its own.
Frequently Asked Questions
What is the main focus of hospitality management?
The main focus of hospitality management is delivering exceptional customer service and guest experiences.
What is the difference between HRM and HM?
While hotel and restaurant management deals with every aspect of running a hotel, hospitality management is a broader term which provides a well-rounded introduction to the diverse sectors within the industry.
What is a hospitality career?
Hospitality careers involve jobs that provide goods or services to meet the needs of customers in industries like hotels, restaurants, tourism, and entertainment.