You are organising a camp or event for a group of youth, and you struggle to find fun yet meaningful youth group games? We all know youth is often linked to a whirlwind of energy, creativity, and curiosity, with the spirit of adventure. Hosting a game day for them should balance exuberance, teamwork, and education.
So, what are the fun youth group games that are trending now? We've got the inside scoop on some of the most exciting and engaging activities that will leave your young participants begging for more.
Table of Contents:
Tips for Better Engagement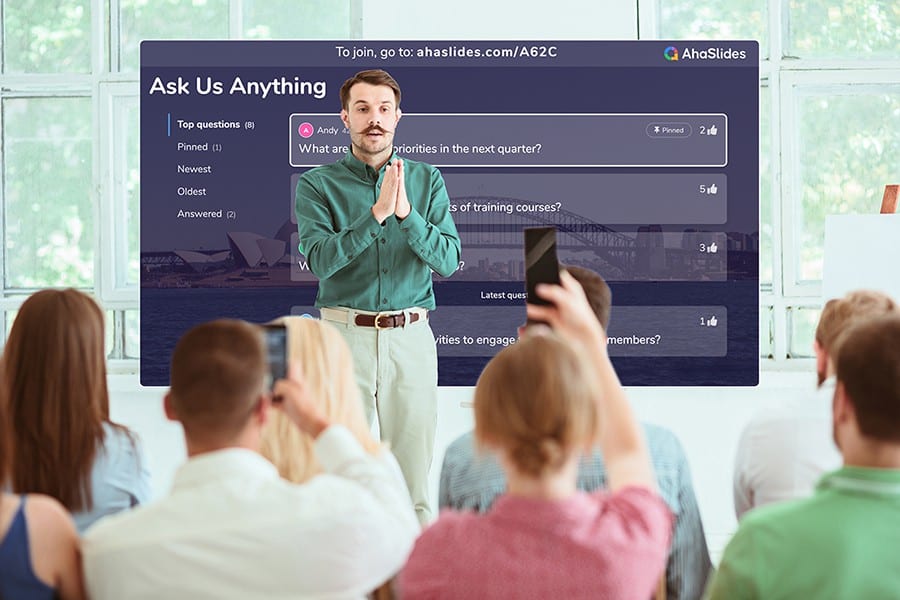 Get your Students Engaged
Start engaging and collaborative events for the youth. Sign up to take free AhaSlides template
🚀 Grab Free Quiz☁️
Snowball Fights
Snowball fights are definitely a fabulous idea for youth group games, especially if you're in an area with a snowy winter. It's an exhilarating game that requires strategy, teamwork, and quick reflexes. Participants form teams, build snow forts, and engage in friendly combat with snowballs. The laughter and joy that come from chasing your friends through the snow and landing that perfect hit are truly priceless. Just remember to bundle up and play safe!
Color War/Colourful Slime Battle
One of the best outdoor games for large groups of youth, Color Battle takes fun to the next level. Participants are divided into teams, each armed with colourful, non-toxic slime. The goal is to cover your opponents in as much slime as possible while avoiding getting slimed yourself. It's a messy, vibrant, and wildly entertaining game that leaves everyone drenched in laughter and colour.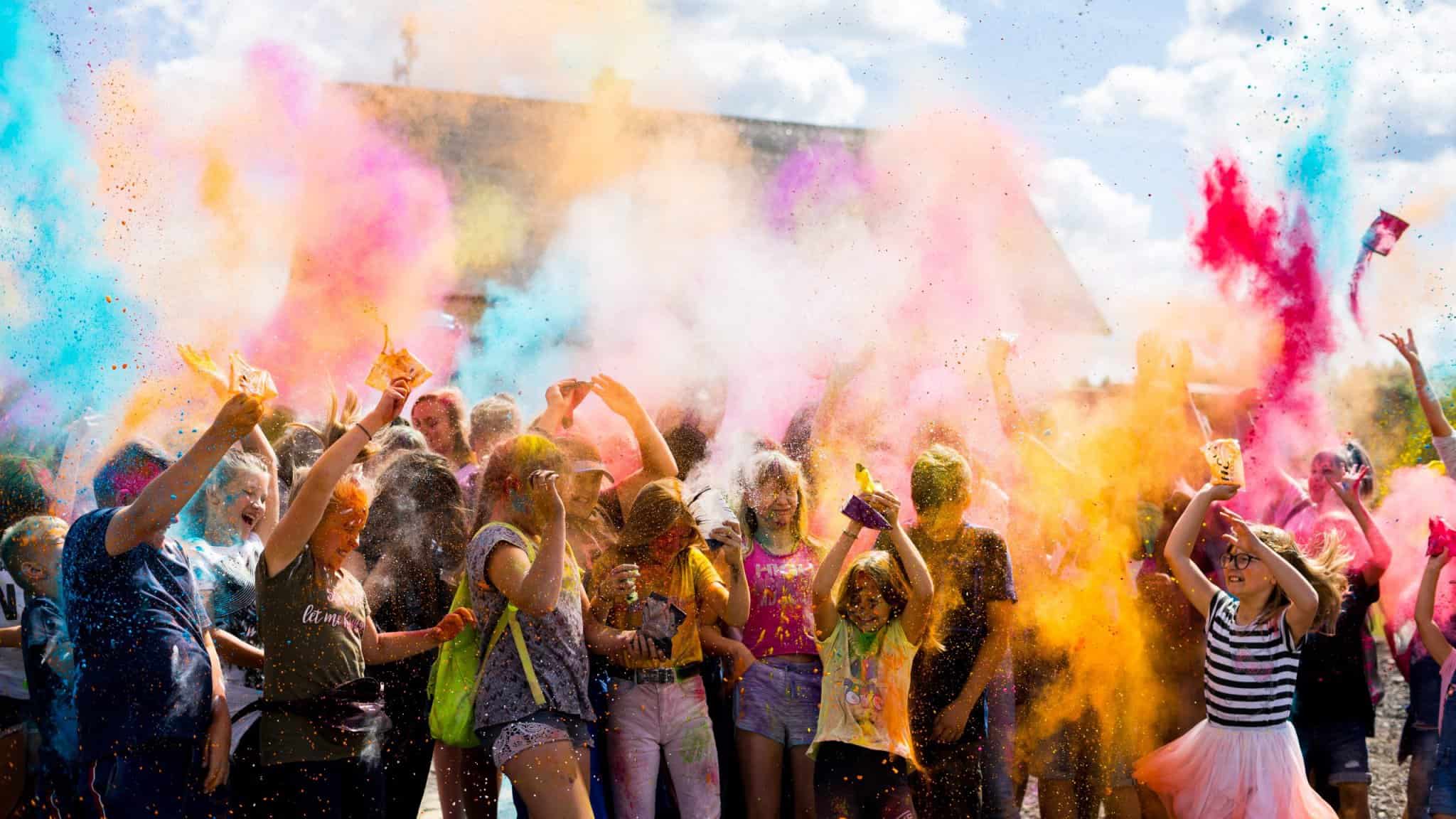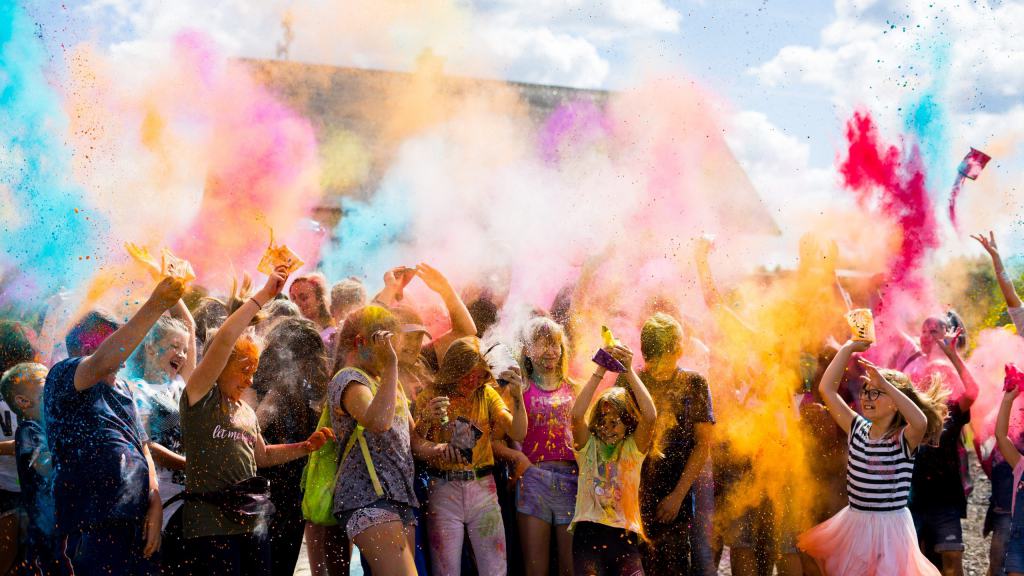 Easter Egg Hunt
Easter is coming around, and are you ready to be the best Egg Hunter? Easter Egg Hunt is a classic, large-group game that's perfect for youth gatherings. Participants search for hidden eggs filled with surprises, adding an element of excitement and discovery to the occasion. The thrill of finding the most eggs or the one with the golden ticket makes it an event that's eagerly anticipated each year.
Youth Ministry Game: Poison
Student ministry games for indoor activities like Poison won't disappoint you. How does it work? Participants form a circle and take turns saying a number while trying not to say "poison." Anyone who says "poison" is out. It's a fun and fast-paced game that encourages concentration and quick thinking. The last person remaining wins the round.
Bible Bingo
How to get the youth engaged in every Church event? Among many Christian games for youth, Bible Bingo is trending now. It's an engaging way to test knowledge of Bible stories, characters, and verses. Participants can learn and have fun at the same time, making it a spiritual twist to the traditional game and perfect for church youth group activities.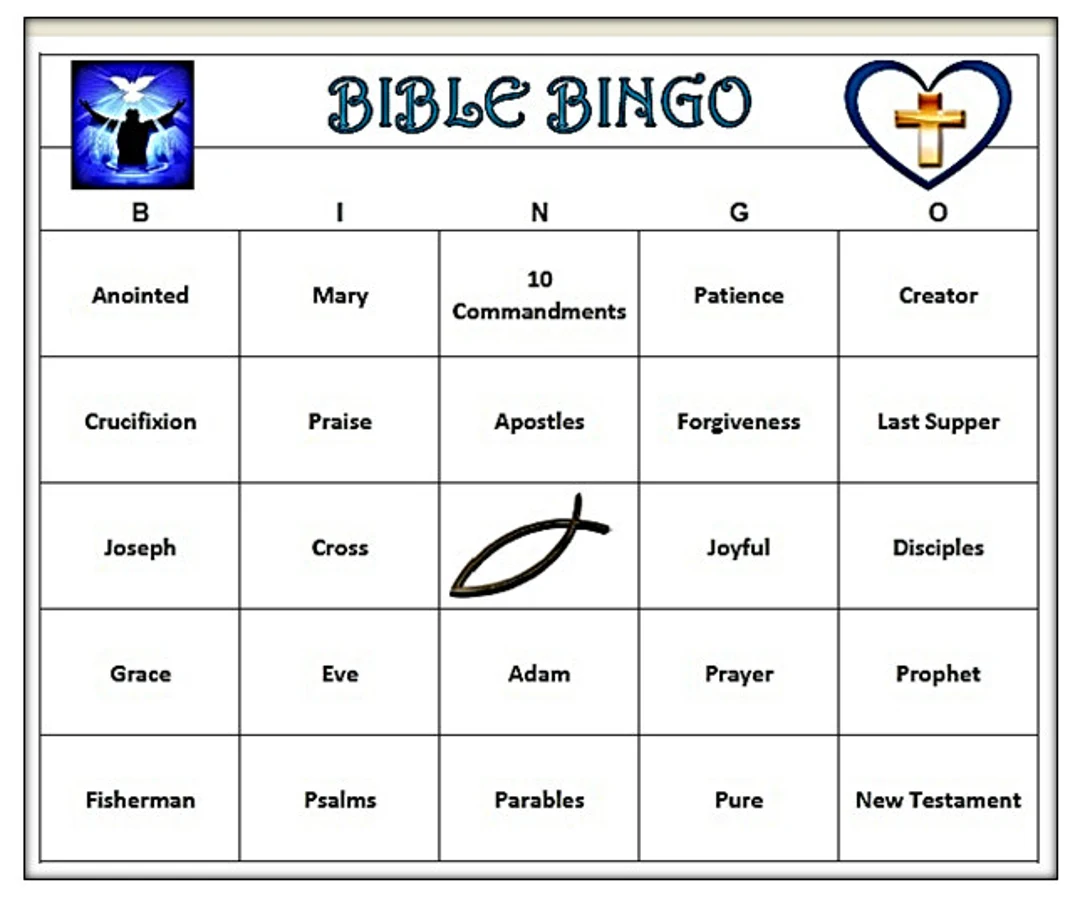 Mafia
If you want to have fun indoor youth group games for small groups, try Mafia. This game is also called Werewolf, and the involvement of deception, strategy, and deduction makes the game unique and well-liked. In the game, participants are secretly assigned roles as members of the mafia or innocent townsfolk. The mafia's goal is to eliminate the townspeople without revealing their identity, while the townspeople attempt to uncover the mafia members. It's a game of intrigue that keeps everyone on their toes.
Capture the Flag
This classic game has been one of the most played outdoor youth camp games for many decades. It is simple but brings endless joy and laughter. Participants are divided into two teams, each with their own flag. The objective is to infiltrate the opposing team's territory and capture their flag without being tagged. It's a great game for building teamwork, strategy, and friendly competition.
Live Trivia Quiz
The youth also like games that have a sense of competition, thus, a live trivia quiz is the perfect option for youth group games indoors, especially for online workshops and events. All you need to do is get a live quiz maker like AhaSlides, download customized templates, edit a little bit, add some questions, and share. Participants can join the competition through the link and fill in their answers. With designed leaderboards and real-time updates from the tool, hosting a game for youth is just a piece of cake.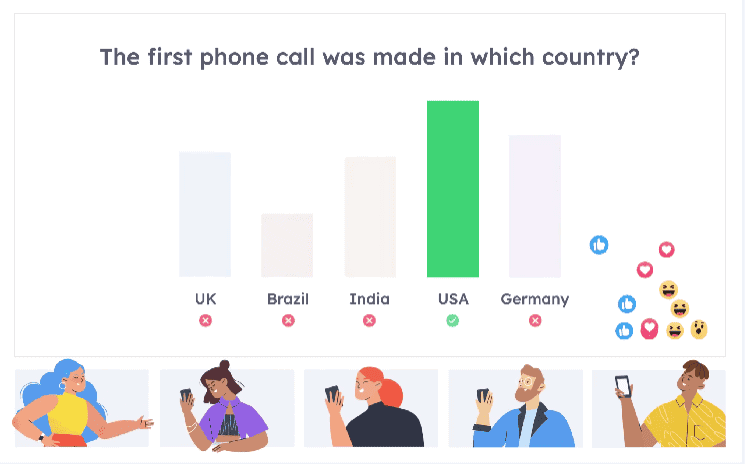 Zip Bong
The thrilling game of Zip Bong has been gaining popularity recently and can be a fantastic idea for Catholic youth group activities. Zip Bong works best outdoors, like in a camp or retreat centre. The game is inspired by the idea of trusting in the Lord and stepping out of your comfort zone to face challenges head-on. It's a great way to help young people bond and grow in their faith through exciting experiences.
Turkey Day Scavenger Hunt
Turkey Day Scavenger Hunt with a sense of adventure and knowledge challenge is one of the coolest Thanksgiving youth group games to celebrate the holiday with friends and family. In the game, players follow clues and complete challenges to find hidden Thanksgiving-themed items or learn about the history and traditions of the holiday. 
Turkey Bowling
There are many people who want something more hilarious and silly when celebrating a big occasion like Thanksgiving. The crazy youth group games like Turkey Bowling, popularly played in recent years, can be a great solution. It involves using frozen turkeys as makeshift bowling balls to knock down a set of pins. It's a crazy and unconventional game that's sure to have everyone laughing and enjoying the absurdity of the moment.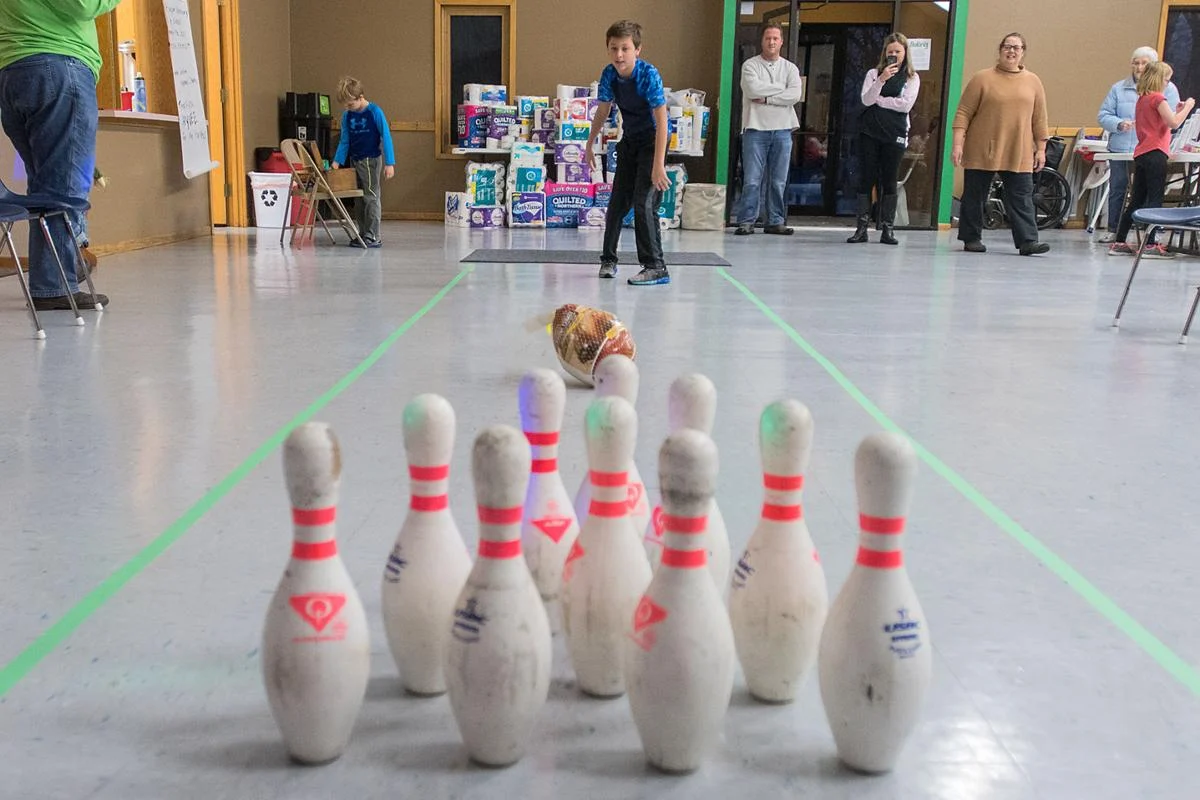 Blind Retriever
If you are looking for team-building games for youth with no equipment needed, I suggest Blind Retriever. The game is easy and straightforward. Players are blindfolded and must rely on their teammates' guidance to retrieve objects or complete tasks. The unexpected or amusing moves from the blindfolded player lead to laughter and an enjoyable atmosphere.
💡Want more inspiration? Sign up to AhaSlides and get free templates for preparing a game night in minutes!
Frequently Asked Questions
What games can you play when you're young?
Some youth group games are often played: M&M Roulette, Crab Soccer, Matthew, Mark, Luke, and John, Life-Size Tic Tac Toe, and The Worm Olympics.
What is the youth group game about heaven?
Church often arranges Guide Me to Heaven game for the youth. This game is inspired by spiritual faith, which aims to help youth understand the significance of clear instructions and help each other stay on the right path.
How can I make my youth group fun?
The idea of arranging half-baked youth group games can make the activities less enjoyable. So, it is crucial to host a game that encourages inclusivity, energy burning, exuberance, and brain-twisting.